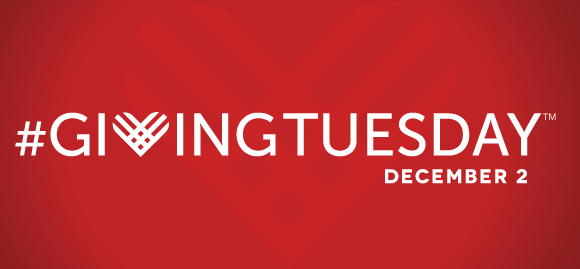 How will you give back?
Each year, we celebrate the holidays by giving to others. Why not kick of this year's season of giving with "Giving Tuesday?"
This year, on Dec. 2, 2014, many non-profits, charities and organizations are hoping to make "Giving Tuesday" as large as "Black Friday" or "Cyber Monday."
According to organizers, the global movement is already double what it was in 2013. More than 18,000 participants in the United States and thousands more around the world, will help make this the largest "Giving Tuesday," yet.
Organizers are encouraging the world to participate sharing their giving spirit by using #GivingTuesday on their social media accounts like Facebook, Twitter, Google+ and Pinterest.
Also an integral part of the movement is #UNselfie. This campaign asks participants to snap a picture holding a piece of paper with the name of an organization they support accompanied by the hashtag #UNselfie.
The idea stemmed from the popular "selfie" or self-snapped photo posted to social media accounts. The "unselfie" idea is to inspire us to think of others, rather than ourselves.
Get involved:
1) Grab a sheet of blank paper.
2) Write the name of the organization you support with your time, money or other charitable donation.
3) Snap a picture of yourself holding the sheet of paper in front of you.
4) Post the photo onto social media accounts and include #UNselfie and #GivingTuesday.
By participating and promoting "Giving Tuesday" we can encourage others to get into the spirit of giving. This inspires others to give, not to mention it helps support many great causes!
Share with EmpowHER how you are going to give back to women's health by adding the #SupportHER hashtag to your social media posts.
How else are you giving back this year? Leave a comment to explain how!
Tags: