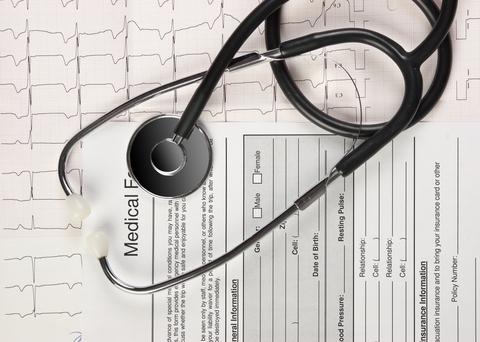 Have you heard that starting in 2014 most people in the U.S. will be required to have health insurance? This new law is part of the Patient Protection and Affordable Care Act commonly known as Obamacare. If you're like me you may not know everything included in the 2014 ACA but you should!
The Healthcare Reform Affordable Care Act (ACA) 2014 is a new law expanding affordable health insurance to become more accessible to almost all Americans. This new act requires people to have health insurance, this new law helps create tax credits and subsides from the U.S. Government to help cover the cost. For all those who choose not to get coverage they are subject to fines on their tax returns.
What are the major changes?
Health insurance marketplaces - By October 1, 2013 each U.S. state will have an insurance exchange. So what does this mean? This means there will now be an all online organized marketplace where individuals and small business owners can select from all qualified private health plans available in their area.
Young adult coverage - Children up until age 26 can now be kept on your plan.
Children's preexisting conditions - In 2014 all "preexisting condition" limits go away and no one under the age of 19 can be denied coverage due to a medical condition that already exists.
Preventive care services - Essential Health Benefits will be included in most individual policies and group benefit plans. All this includes preventive and wellness services, prescription dugs, and the coverage will not end when you reach yearly dollar limits.
Guaranteed coverage - In 2014 you will be able to get insurance coverage without being turned down due to age, gender, health history, or where you live.
What the "Health" does this mean for you?
All healthcare providers must inform their current customers about these changes.
The industry must inform all consumers of the ACA and address the steps needed to be taken if you do not have company provided health insurance options.
Hospitals are doubling advertising budgets because healthcare consumers are becoming more involved in the decision making process. Ad dollars are being put towards educational materials about clinical services and treatments.
There is huge opportunity for those who use any healthcare insurance provider in your region

Examples of these include Blue Cross Blue Shield, Atena, UnitedHealth Group, and Cigna Health Group just to name a few.
What does this mean for women?
Women, who we call Chief Health and Wellness Officers at EmpowHER, often care for our loved ones well-being before our own, but it is important to take charge of your health and stay informed on the healthcare decisions that have an impact on us as well as our loved ones. With this new act all women regardless of age can get the care they need and at an affordable cost.
Through the Affordable Care Act, women's preventive health care services – such as mammograms, screenings for cervical cancer, and other services – are already covered with no cost sharing under some health plans. The law also recognizes the need to take into account the unique preventive health needs of women throughout their lifespan.
The eight additional women's preventive services that are covered without cost-sharing requirements include:
Well-women visits: This includes annual well-women preventive care visits for adult women to obtain the recommended preventive services plus additional visits if necessary.

Gestational diabetes screening: This screening is for women 24 to 28 weeks pregnant and those at high risk of developing gestational diabetes.

HPV DNA testing: Women who are 30 or oder have access to high-risk human papillomavirus (HPV) DNA testing every 3 years regardless of Pap smear results. This have been shown to reduce prevalence of cervical cancer.

STI counseling: Sexually active women have access to annual counseling on STI's (sexually transmitted infections).

HIV screening and counseling: Sexually active women have access to annual HIV screening and counseling on HIV.

Contraception and contraceptive counseling: Women with reproductive capacity have access to all FDA approved contraceptive methods, sterilization procedures and education.

Breastfeeding support, supplies, and counseling: Pregnant and postpartum women have access to comprehensive laceration support from trained providers.

Interpersonal and domestic violence screening and counseling: Screening and counseling for interpersonal and domestic violence will be covered for all adolescent and adult women.
Read here to learn more about the Affordable Care Act or the Affordable Care Act for Women.
Tags: