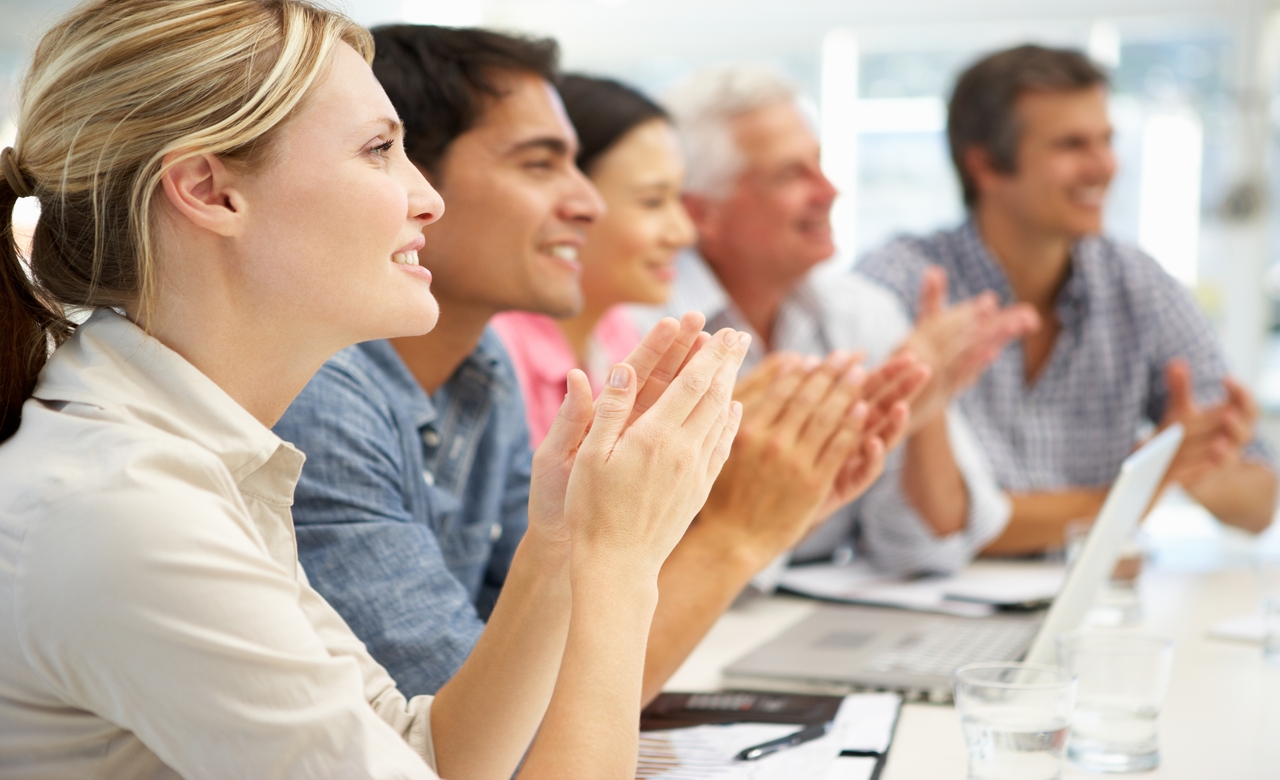 Most of the time, it feels as if our work life takes up our entire day, leaving little time for much else. Our careers can at feel all consuming, but for many, the workplace is also a happy place for them. The 10 happiest jobs in America were just released, and we were curious to see not only who made the cut, but what made these the happiest jobs in America?
"It's not a huge salary, but rather plenty of social interaction that makes for a satisfied worker," writer and explorer Dan Buettner told USA Today in an article.
Good colleagues that you have built a relationship with do in fact make for a good workplace. It is reassuring to know you work with people you enjoy spending time with, whether it is at lunch or the water cooler. That coupled with being able to rely on coworkers to complete tasks and projects makes for a match made in heaven.
However, further research determined that there is more to job happiness than coworkers. "Research published in 2007 by NORC at the University of Chicago measured survey participants' job satisfaction and overall happiness separately. The most satisfying jobs were those involving caring for, teaching, and protecting others, as well as creative pursuits," USA Today said.
I can personally attest to that; a career in which you help others, in any aspect, is the most rewarding experience.
Recently CareerBliss evaluated "middle-market" by taking data from the past two years to find the happiest jobs based on numerous factors such as, "person one works for, people one works with, support one receives, rewards one receives, growth opportunities available, company culture, and the way one works and handles daily tasks." according to USA Today. The results were as follows:
School principal

Executive chef

Loan officer

Automation engineer

Research assistant

Oracle database administrator

Website developer

Business developement executive

Senior software engineer

Systems developer
There are numerous factors that come together to make up a happy workplace, but there are a few things that we can do to help ourselves gain happiness. Most people have trouble separating work from their social life, and can't resist answering emails even when they are at home and done with their workday. The solution to this can be as simple as unplugging from technology when you're with your loved ones, and eliminating any time sucks from your day to day routine. Read the rest of our work-life balance tips here.

Do you have a rewarding and happy job that didn't make the list? Tell us in the comments!
Tags: