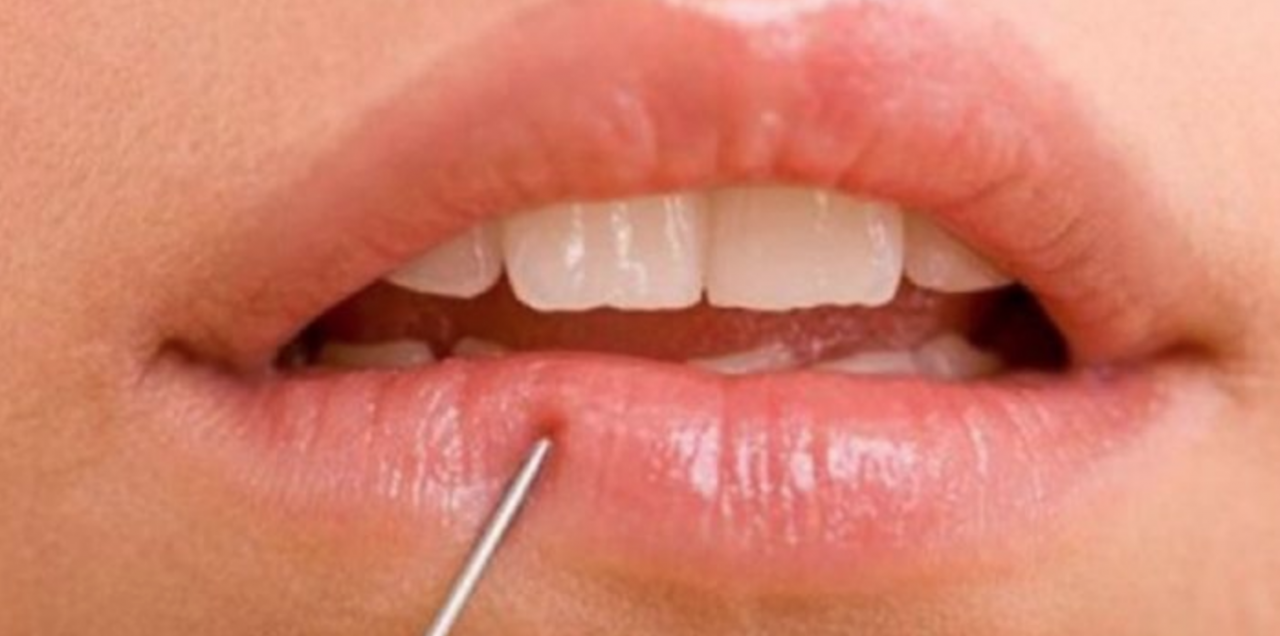 Tingling lips may develop as a sort of symptom before the allergies, imbalances in the blood chemistry, as well as various problems that may occur neurologically. It is a feeling of "pins and needles" in your lips. It becomes extremely vital to visit a physician, when symptoms such as numbness, heat, and tingling as well as other sensations occur which cause irritation in the lips and thus examination by a doctor becomes extremely important.
SYMPTOMS OF TINGLING LIPS

Burning feeling
Chapped lips
Numbness
Pain
Dryness
Swelling, redness and warmth
Tingling lips may accompany various other symptoms relating to the other body systems:



Changes in sensation


Pain in the nerves


Extreme sensitivity to touch


Muscle weakness


Numbness of tingling in other parts of the body


CAUSES OF TINGLING LIPS
Allergies to food are one of the most common causes of tingling lips. Lips are extremely sensitive and allergy or reaction on the lips occurs as the first sign of warning, when individuals eat foods that they are allergic to. Food allergies may differ on the basis of relentlessness and very often such allergies are restricted to discomfort which is often very mild and occurs around the mouth and lips. But sometimes such allergies maybe followed by symptoms which are severe, like rash or airway closure.
Infections maybe considered as another vital cause for the tingling lips, especially herpes. Various types of bacterial, fungal as well as viral infections of the mouth maybe noticed by individuals with herpes. Lips can also become very itchy, along with the discoloration of the lips, lesions and sometimes even strong smells can grow.
When tingling of lips occurs as a result of change in the levels of calcium, the blood chemistry plays a major role. Tingling lips maybe a symptom of hormonal imbalances. Raynaud's phenomenon is another probable cause which results in numbness, tingling and discomfort. Individuals suffering from extreme colds might also experience tingled lips, without any casual pathology as the body reacts to the cold.
Tingling, numbness as well as other atypical feelings may occur as a result of the extremities when an individual suffers from attacks of panic. When panic attacks, the body is flooded with hormones, when the "flight or fight" response grows. The physical symptoms of a panic attack may sometimes be very severe.
Too much consumption of alcohol results in the loss of sensation of the various parts of the body including the lips. Therefore in order to reduce the discomfort caused by numb lips, the consumption of alcohol must be limited.
TREATMENT FOR TINGLING LIPS
If an individual suffers from lips that tingle, then he must consult a physician so as to explore the casual reasons, because tingling of lips is a symptom or sign and not an illness. Thereby the identification of the illness through the symptom becomes extremely important, in order to undergo a proper treatment. Few remedies that help to avoid the occurrence of tingling lips are:
Antihistamine is the most common medication for the relief of allergies, and thus is most commonly recommended by physicians.
If diabetes is causing peripheral neuropathy, the blood glucose levels need to be checked in order to stop the recurrence of tingling lips.
Individuals who suffer from panic attacks must practice yoga and other techniques for relaxation, in order to overcome the problems relating to stress and thereby the occurrence of tingling lips.


Various herbal remedies also help to cure herpes, which sometimes results in tingling lips.


The toothbrush should be changed on a regular basis as old tooth brushes invite organisms that cause cold sores and thrush.


Salty and acidic food must be avoided as it further aggravates the pain and sensitivity associated with this condition.


Carbonated drinks must also be avoided in such conditions.


Petroleum jelly must be frequently applied to heal cracks and prevent numbness.


Foods rich in vitamin B must be consumed which includes cheese, yogurt, whole eggs, fish spinach and carrot.



Women who apply too much of cosmetics such as lipsticks and lip glosses must reduce the usage of such cosmetics as they contain various kind of chemical substances which temporarily enhance the beauty of the lips but may sometimes cause damages such as the tingling of lips.
By following these few very simple remedies one can surely reduce the recurrence of tingling lips as these few treatment techniques are extremely safe and effective. These remedies will surely help you to treat and heal the tingled lips.
Prevention of tingling lips is absolutely not possible. But if an individual maintains a healthy lifestyle, with a balanced diet, proper exercising and prevents taking too much of stress and tension, then the problem of tingling lips can be greatly reduced.
All user-generated information on this site is the opinion of its author only and is not a substitute for medical advice or treatment for any medical conditions. Members and guests are responsible for their own posts and the potential consequences of those posts detailed in our Terms of Service.
Tags: