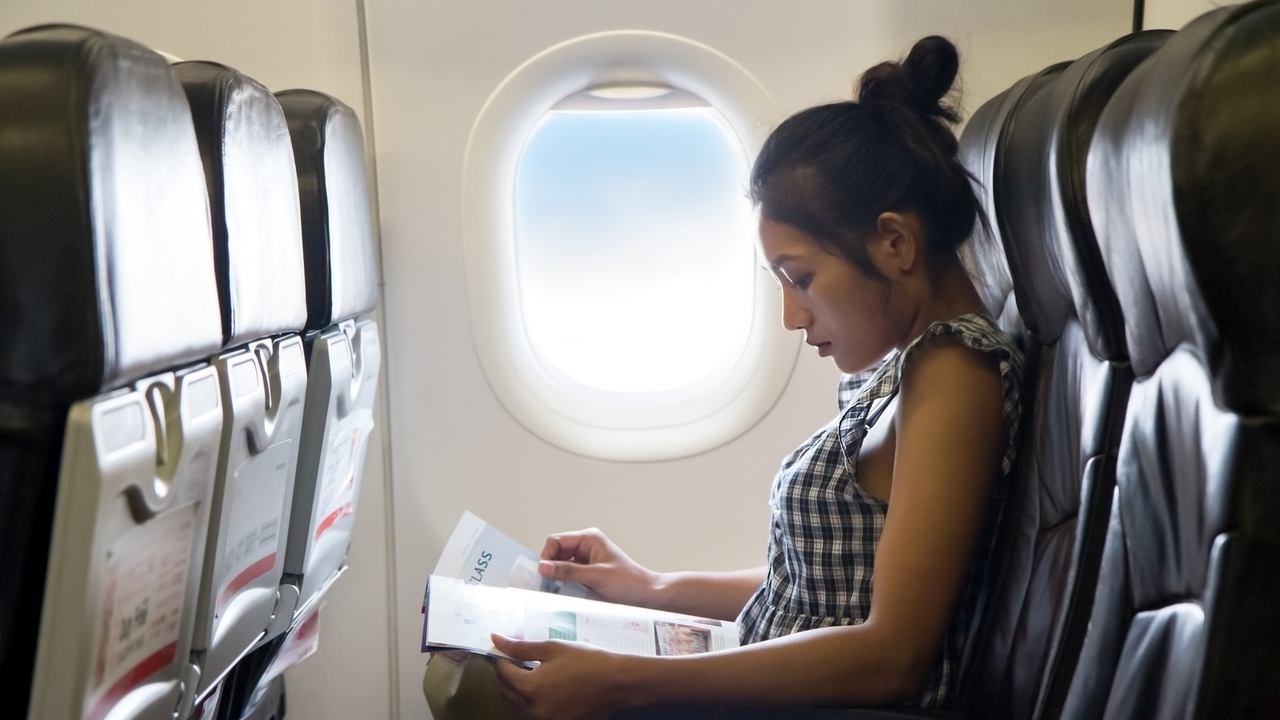 milkovasa/Fotolia
When your flight takes off, outside pressure decreases, and this results in outward pressure on your eardrum. When the aircraft lands, the opposite effect occurs.
When you are descending, the atmospheric pressure increases, resulting in a lessening of pressure in the middle ear pressure and inward pressure on the eardrum.
Clogged ears from flying occurs most frequently when your flight is descending although they can also occur on take-off.
Your ears feel clogged because the Eustachian tube is not working properly and could be inflamed. The Eustachian tube is a narrow 1.5-inch tube that drains fluid from your middle ear into your throat. Also, the Eustachian tube equalizes the pressure behind your eardrum.
When the Eustachian tubes become inflamed they do not function properly and the tubes can become clogged. The common cold is one of the most common causes for inflammation of the Eustachian tube.
When you yawn or swallow, the tube allows air in approximately once every three minutes, for a split second. Air in the middle ear is replaced by air which is absorbed by the middle ear lining.
This exchange equalizes pressure changes occurring during altitude changes.
If something like a blockage or obstruction interferes with the opening and closing of the tube, this will result in a feeling of pressure, discomfort and fullness.
The best way to remedy this is to yawn or swallow. This remedy is not instantaneous and may take a few minutes.
The Michigan Ear Institute recommends the following if you are flying and want to avoid a clogged ear:
• Do not fly if you have an acute upper respiratory infection.
• Do not fly if you have a cold, allergy attack or sinus infection.
• Chew gum to stimulate swallowing.
• Hold your nose and blow gently. Blowing in this manner will force air into the Eustachian tube.
• Drink water before and during the flight to allow the lining of the Eustachian tube to function more efficiently.
• Begin taking an oral decongestant, such as Sudafed tablets, the day before your air flight. If you are experiencing any difficulty, continue the medication for 24 hours after your flight.
• Use a nasal decongestant spray, such as Neo-Synephrine, shortly before boarding the aircraft.
• Thirty minutes before you land, use the nasal spray.
One tip that my husband favors is to suck on a cough drop before and during take-offs and landings. If cough drops are unavailable, hard candy also works.
If you have middle ear ventilation tubes in your eardrum membrane, you do not need to follow any of these recommendations.
Reviewed June 17, 2016
by Michele Blacksberg RN
Edited by Jody Smith