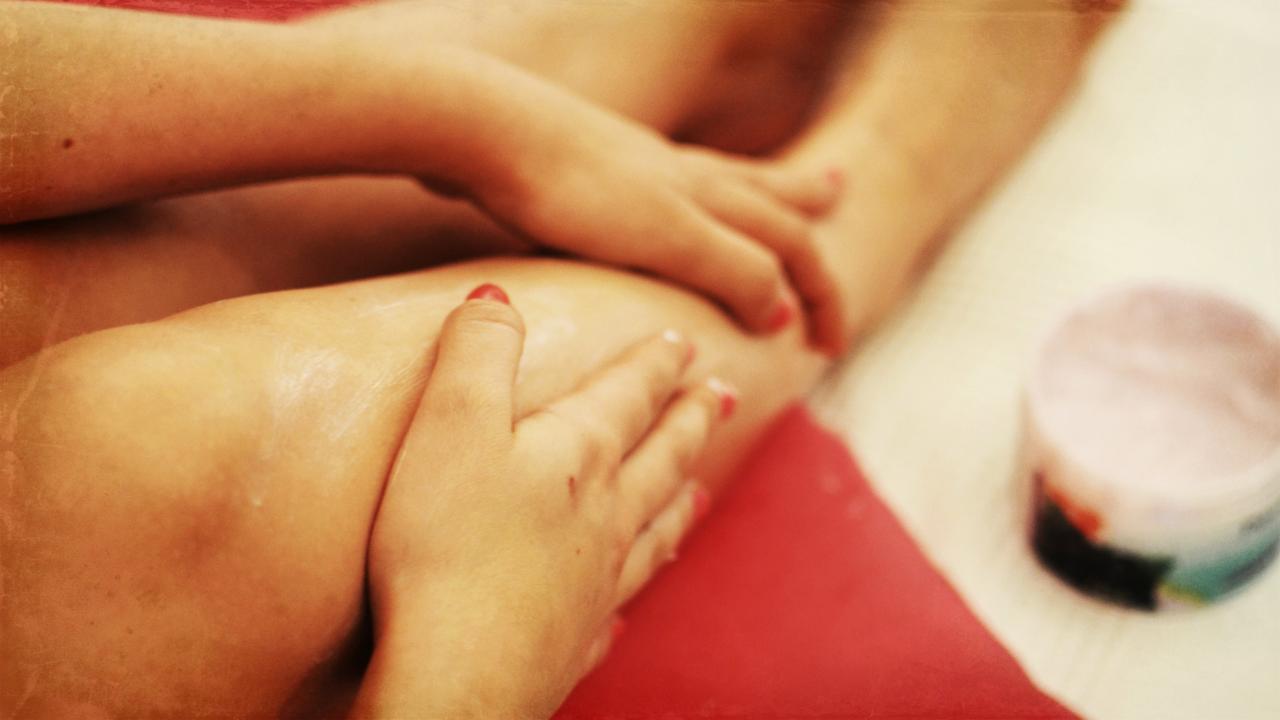 Via Pexels
If you have eczema, also known as atopic dermatitis, there are some lotions and creams you may want to avoid. A recent study found that people with eczema using certain moisturizers with preservatives called "formaldehyde releasers" were more likely to have an allergic reaction than people without eczema.
The study was published in the Journal of the American Academy of Dermatology.
The study tested 2,500 people for allergic reactions to selected moisturizing products. There were 342 people in the group with eczema.
"After a battery of individual allergy tests, the eczema group was more likely to have a reaction to preservative chemicals: quaternium-15, imidazolidinyl urea, DMDM hydantoin and 2-bromo-2-nitropropane-1,3-diol," reported Reuters.
However, eczema patients were not more sensitive to parabens, formaldehyde or diazolidinyl urea, which are not formaldehyde releasers.
It surprised the researchers, Cristine N. Shaughnessy BS University of Louisville School of Medicine, and Donald V. Belsito, MD, of the Department of Dermatology at Columbia University Medical Center, New York that the patients would be more sensitive to formaldehyde releasers than to formaldehyde itself.
They told DermatologistsBlog.com, "We suspect this is because formaldehyde is now infrequently used as a preservative in personal care products, and therefore patients are less frequently exposed to it."
Reuters also interviewed Michael Dyrgaard Lundov, a senior researcher at the National Allergy Research Centre in Copenhagen, Denmark who was not involved in this study.
Lundov explained that although parabens are used quite often as a preservative in cosmetic products, they are not potent allergens so do not typically cause allergic contact dermatitis.
Lundov went on to say that eczema patients "should be advised to treat their skin with ointments, which are unlikely to contain antimicrobial preservatives."
"Microorganisms need water to proliferate," Lundov said. "Products without water, like ointments, therefore don't need to include antimicrobials."
Dr. Belsito recommended that if eczema patients need to use a product that contains preservatives, they should pick one with parabens instead of one that contains formaldehyde releasers. It is also suggested that people with eczema avoid moisturizers that have fragrances.
Eczema is caused by an excessive immune response and can cause painful, itchy red scaly patches to erupt on the skin.
According to Dr. Oz, eczema affects 10-20 percent of children and up to 3 percent of adults. Most people outgrow it during childhood but it can continue to cause flare-ups during puberty and adulthood.
For more information about various treatments and the care of eczema, go to the National Eczema Association at http://nationaleczema.org/
Sources:
Some skin creams bad news for eczema. Reuters.com. Retrieved Jan. 26, 2014.
http://www.reuters.com/article/2013/12/12/us-skin-creams-eczema-idUSBRE9...
Atopic Dermatitis: Allergic Contact Dermatitis to Topical Preservatives. DermatologistsBlog.com. Retrieved Jan. 26, 2014.
http://dermatologistsblog.com/atopic-dermatitis-eczema/atopic-dermatitis...
Cutaneous delayed-type hypersensitivity in patients with atopic dermatitis: Reactivity to topical preservatives. Journal of the American Academy of Dermatology Volume 70, Issue 1 , Pages 102-107, January 2014. Abstract:
http://www.jaad.org/article/S0190-9622(13)01013-X/abstract
How many people are affected by eczema? Answered by Dr. Mehmet Oz. Retrieved Jan. 26, 2014.
http://www.sharecare.com/health/eczema/how-many-people-affected-eczema
The National Eczema Association.
http://nationaleczema.org
Michele is an R.N. freelance writer with a special interest in woman's healthcare and quality of care issues. Other articles by Michele are at www.helium.com/users/487540/show_articles
Edited by Jody Smith
Read more in Your Ultimate Guide to Beautiful Skin