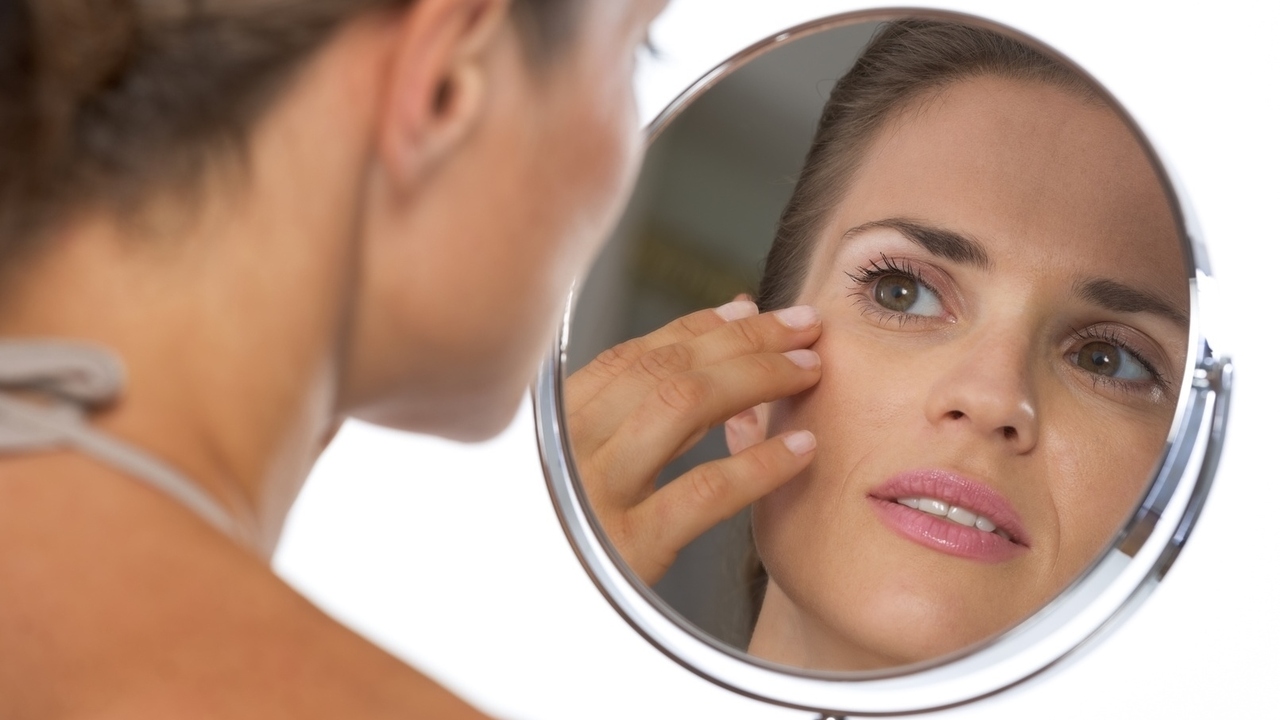 Alliance/Fotolia
You may be surprised to know that an assortment of bumps can plant themselves on your face near your eyes. Some will go away on their own. Some will not.
Here are just a few:
1) Styes
Styes are the most common type of bump that may appear near your eyes. They are caused by bacteria and inflammation in the oil glands of your eyelids. Blepharitis (inflammation of the eyelash follicles) increases the risk of their occurrence.
These bumps rarely cause serious problems. Some will even shrink or disappear on their own.
A warm compress a few times a day may help make them shrink.
Styes are red, round, emerging near the lashes, may be sore. may feel scratchy or watery, increased light sensitivity. they form over a period of a few days.
2) Chalazia
Chalazia are created when oil-producing glands or tear glands in the eyelids are blocked. if you have styes that remain undrained, chalazia can form.
A chalazion is a painless yet inflammatory lesion that is generally more likely to spread further on the eyelid than a stye will. Depending on how it may grow, a chalazion can hinder vision.
3) Milia
Milia are hard white bumps most commonly found in infants but anyone can get them. They are generally 1 - 2 mm in size, filled with keratin just below skin, can occur in other areas of face as well. Dead skin has become trapped under surface.
Secondary milia appears after skin trauma like blisters, burns including sunburns, and dermabrasion.
4) Skin tags
Skin tags may also go by several other names. Some of these are acrochordon, cutaneous papilloma, cutaneous tag, fibroepithelial polyp, fibroma molluscum, fibroma pendulum, soft fibroma and Templeton skin tags.
Skin tags contain ducts, fibers, fat cells, nerve cells and a covering. They may or may not have a peduncle (stalk). They can show up anywhere including around the eyes. Skin tags usually range in diameter from 2 mm to 1 cm, though they may reach 5 cm.
Skin tags are very common and generally occur after midlife. They're most likely to affect people with various health conditions. This includes those who are pregnant, overweight, diabetic or associated with hyperinsulinaemia, HPV and sex steroid imbalance.
People with family members who have skin tags have more chance of getting tags too.
Reviewed May 2, 2016
by Michele Blacksberg RN