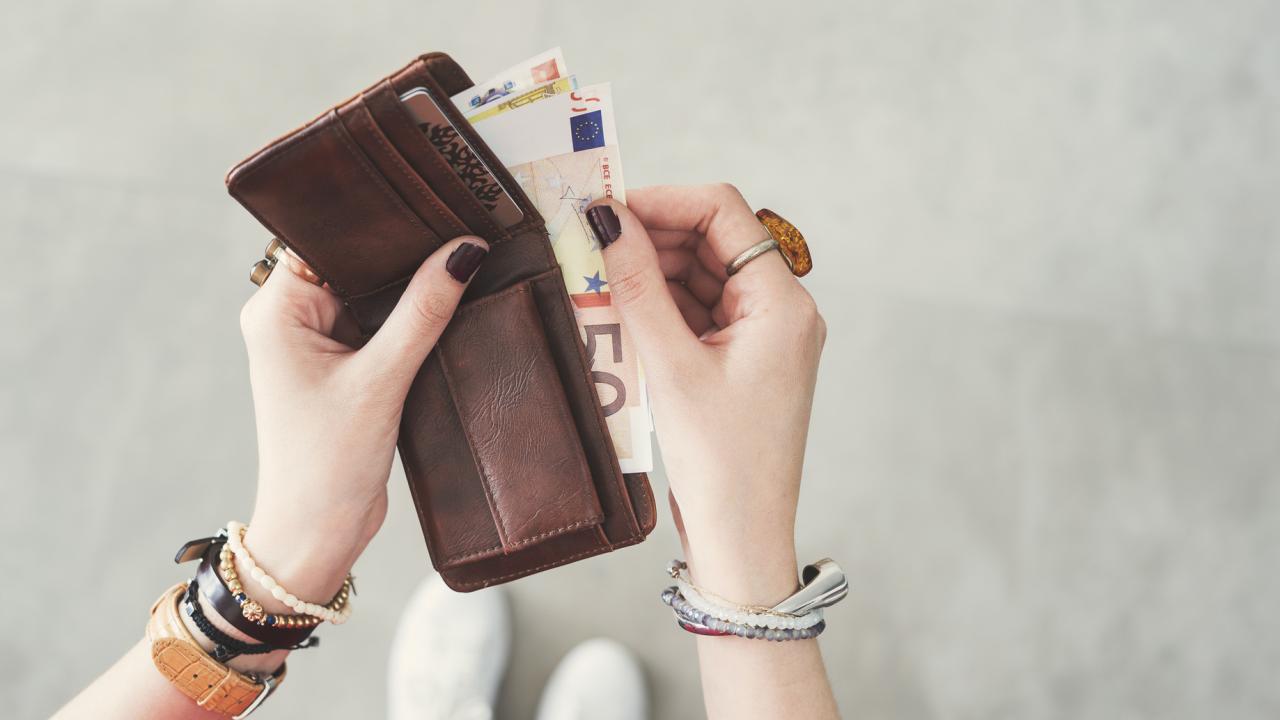 elmirex2009/Fotolia
Saving money is one of the most touted New Year's resolutions in the United States. It's no wonder. After a holiday season where excess is often the name of the game, January is a time for sober reality. It is a time to hit reset on a lot of areas in our lives.
Saving more money and getting our financial house in order is often at the top of many people's resolution lists.
Whether you want to start the year off with a good start, or if you just want to start saving money any time of year, here are nine deceptively simple ways to save money right now.
1) Stick to a budget.
The first step to having more money at the end of the month is to know where all your money is going during that month. Create a budget for your needs and a few wants, and stick to it.
As a general rule, less than 30 percent of your income should be spent on housing and debt, 26 percent on living expenses, 25 percent on taxes, 15 percent on savings and retirement, and 4 percent on insurance, Readers Digest suggests.
Think about paying yourself first, such as by contributing to savings or investment accounts to help your nest egg grow.
2) Contribute to your 401(k).
Do not neglect your 401(k) just because you are trying to save money. Putting a stop to your contributions could mean losing "free" money if your company matches those contributions.
It could set you back significantly in terms of how much you will have to retire on when the time comes. This is one of those cases when "spending" money (or reallocating it) can save you money in the long run.
3) Stop smoking.
The cost of smoking is astronomical. If you won't quit smoking because of the health risks, the very limited places where you can legally light up, or the distaste many people have for smokers, then do it for the savings.
In New York, one pack of cigarettes costs $12.65. Smoke a pack a day for 20 years? That's over $90,000! Even in Virginia, which offers the cheapest place to buy cigarettes, a pack-a-day smoker would still spend $38,000 over 20 years. Quit now and watch those savings add up. As a bonus, you may live longer to enjoy that extra money.
4) Eat at home.
The cost of going out to eat, even stopping for a coffee every day, can add up. Try to eat the majority of your meals at home. Bring your lunch to work, too. You will probably eat better, and it will save you money!
5) Buy on sale.
Just because something is on sale does not mean it's not good. Look for clearance sales after major holidays, and follow the sales cycles if you are in the hunt for a major buy. Be strategic about your purchases.
6) Buy and sell at consignment or resale stores.
If your closets are bursting with well-designed, lightly used clothes, shoes and accessories, consider selling them to a consignment store. You get to clean out your closets, and will receive a percentage of the profits when the item sells, or up front, depending on the store.
Use the extra money to pad your savings. Likewise, when you having clothing needs for you and the family stop going to the mall, and check out the consignment and resale stores in your area too. The prices are often up to 90 percent off retail.
7) Buy discounted gift cards.
Buy gift cards to help you in your everyday life, at a discount. There are apps and websites where you can buy gift cards for just about any retailer you can think of, for up to 3 percent off. Check out the grocery stores and big box retailers where you shop regularly. Gift cards can be delivered instantaneously electronically, or they are delivered in about three to five days by mail.
8) Use those gift cards.
Don't let all those dollars on gift cards go unused. Figure out a way to buy what you need, using the gift cards you have lying around. And if you just can't use it, sell it!
9) Use coupons.
While it might not be trendy, coupons work to save money. There are coupons in the Sunday paper of course, but you can also find some online, as well as digital ones with no cutting involved. Look to match sales with your coupons.
Saving money can be difficult, but by shifting some of your everyday habits, you can grow your savings significantly.
Sources:
"6 new years resolutions for saving money." Rd.com. Web. 6 January 2016. http://www.rd.com/advice/saving-money/6-new-years-resolutions-for-saving-money/
"5 new years resolutions that save money." Bankrate.com. Web. 6 January 2016. http://www.bankrate.com/finance/personal-finance/5-new-year-s-resolutions-that-save-money-7.aspx
"The surprising cost of a pack a day in all 50 states." Fool.com. Web. 27 September 2014. http://www.fool.com/investing/general/2014/09/27/the-surprising-cost-of-a-pack-a-day-in-all-50-stat.aspx
Reviewed January 7, 2015
by Michele Blacksberg RN