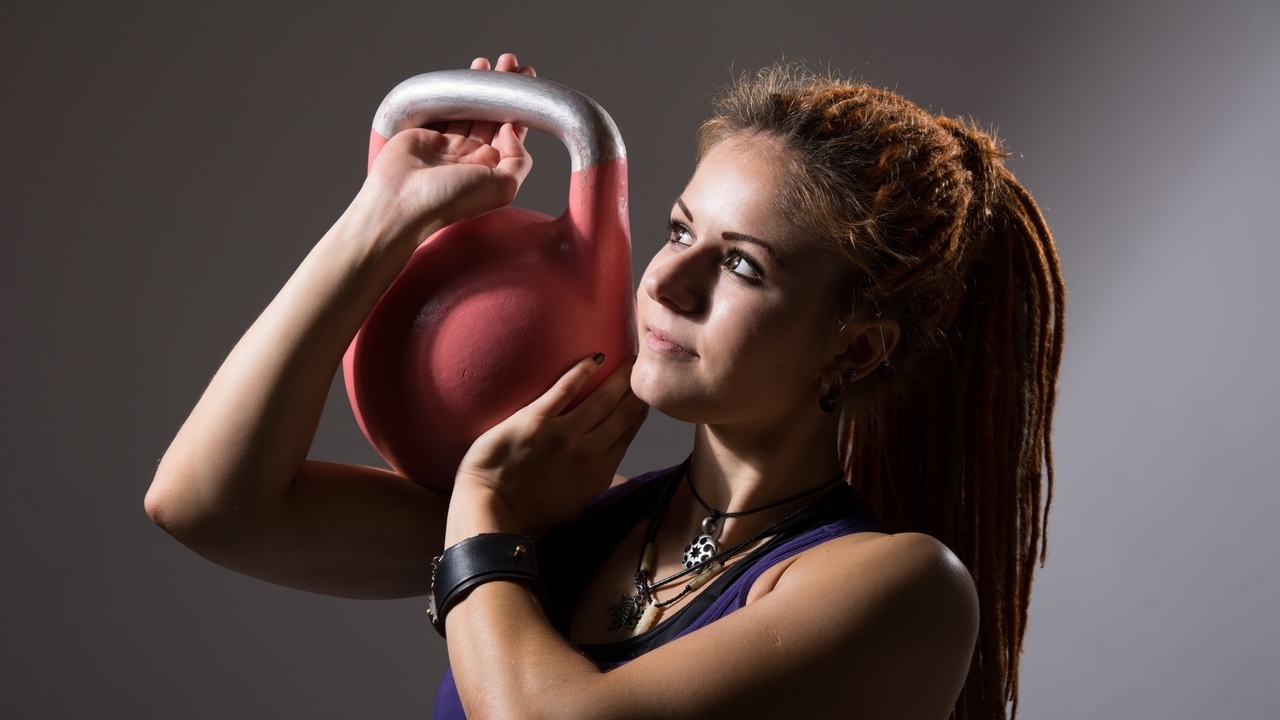 kanzefar/Fotolia
Short on time, but in need of a quick workout for your whole body? Consider high-intensity interval training, otherwise known as HIIT. This type of exercise consists of bursts of exercise done at maximum capacity for short durations, followed by short resting periods over a period of time. This is known to increase aerobic and metabolic fitness, while reducing visceral adipose levels.
There are a number of variations that can be used with an HIIT routine, making it a flexible regimen that is easy for almost anyone to incorporate as part of their exercise program. Before beginning any new exercise regime, especially if you are new to exercise, please consult with a health care provider.
Here are three variations on a 10-minute HIIT workout to try this week. Remember to warm up first.
1) Two-handed kettlebell swings then jumping rope with high knees
You can set an interval timer. There are many free app versions available for smart phones. Or you can look at a clock with a second hand. Perform 40 seconds of a two-handed kettlebell swing with excellent form, then rest for 20 seconds.
Jump rope or run in place, getting your knees up high for 40 seconds, then rest for 20 seconds. Alternate back and forth for 10 minutes. Those who are more advanced can do 50 seconds on, and 10 seconds rest, or go for longer, for instance for 15 or 20 minutes durations.
2) Jumping jacks/push-ups/squats/burpees/tricep dips
Again, set that interval timer for 40 seconds on, and 20 seconds of rest. Start with jumping jacks then, after the first rest period, do push-ups (modified as needed). Follow up with squats — feel free to hold on to weights for increased challenge.
Next, start burpees in a standing position. Then place both hands on the floor, and jump your feet back so you are in a plank position.
Perform one push-up. Jump your feet back towards your hands, stand up, then repeat back to the floor. Next come tricep dips. This is done for the first five minutes, and repeated for the second five minutes.
3) HIIT on the treadmill
If you walk or run on the treadmill, consider adding some interval training to the mix. The goal is to alternate either the incline or the pace (or both) using the same 40 seconds on and 20 seconds rest. For example, for 40 seconds, walk at 3.8 mph at an 8 percent incline, then during the 20 seconds of rest, lower the incline to 1 percent. Repeat.
Or set the incline at 3 percent for the entire 10 minutes, and do 40 seconds at 5 mph (or faster as needed) and slow to a walk during the 20 seconds of rest. Repeat. The goal of the 2 options above is to get the heart rate up and down instead of walking or running at a steady pace for 10 minutes.
Those women with joint or mobility issues should modify as needed especially after talking with their health care provider. For example, if someone is having knee issues and cannot jump rope, consider a different knee friendly exercise such as tricep dips or dead-lifts.
Additional exercise can be included such as holding a perfect plank for 40 seconds, 1 handed kettle bell swings, lunges, stepping up onto chair or box, and bicycle crunches.
Sources:
1) Giannaki, C., Aphamis, G., Sakkis, P, and Hadjicharalambous, M. (2015). Eight weeks of a combination of high intensity interval training and conventional training reduce visceral adiposity and improve physical fitness: a group-based intervention.
http://www.ncbi.nlm.nih.gov/pubmed/25567049
2) Lanzi, S., Codecasa, F., Cornacchia, M., Maestrini, S., Capopdaglio, P., Brunani, A., Fanari, P., Salvadori, A., and Malatesta, D. (2015). Short-term HIIT and Fatmax training increase aerobic and metabolic fitness in men with class II and III obesity.
http://www.ncbi.nlm.nih.gov/pubmed/26335027
Reviewed September 14, 2015
by Michele Blacksberg RN
Edited by Jody Smith
Tags: