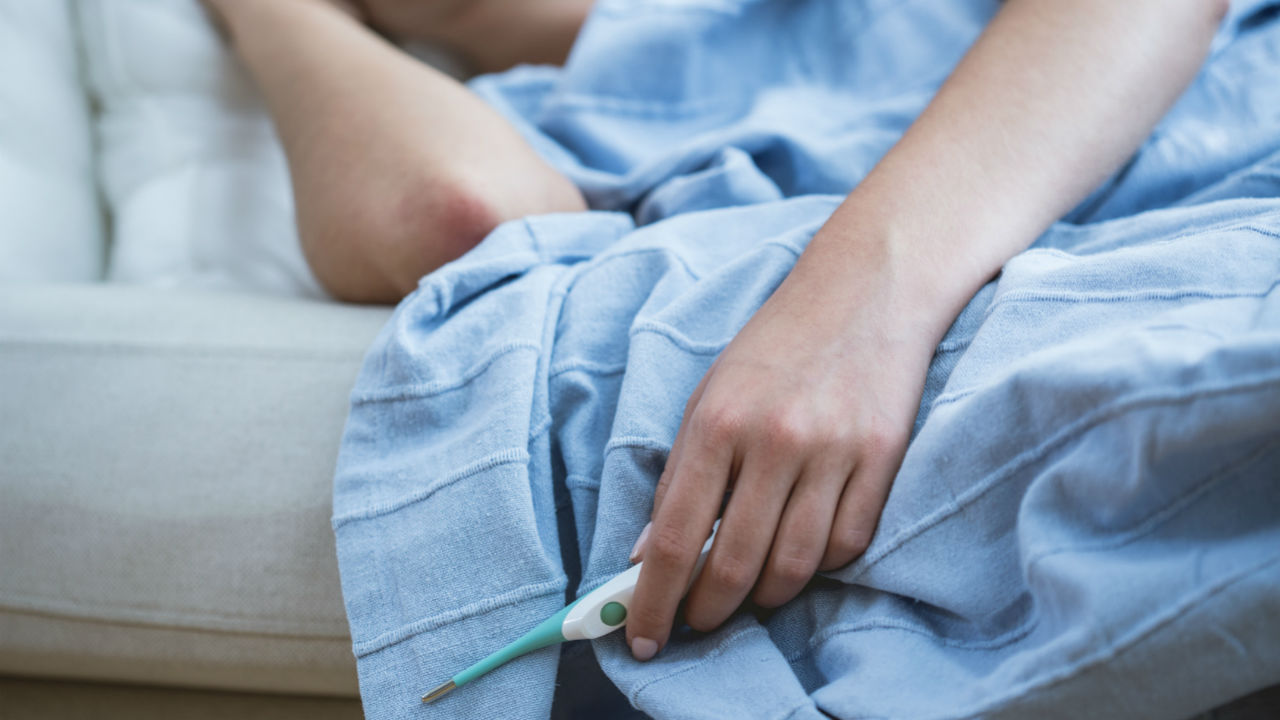 Photographee.eu/Fotolia
The flu season is just under way. It's expected to peak in the United States between December and March, according to the CDC. This means that many people might not make it through the holidays before coming down with illness and possibly spreading it to everyone at work, at school or in the house.
The flu is a contagious virus spread easily through respiratory droplets. While there are no antibiotics, both a flu vaccine and an antiviral medication are available. The most common symptoms are fatigue, fever, chills and aches, congestion, headaches, and possibly ear or throat pain.
In order to avoid flu disaster, follow these easy tips for the ultimate flu survival guide:
1) Don't mingle with it.
This may seem obvious, but avoidance can be quite effective. Try to steer clear of those who are sick. Stay home so you do not spread the virus if you, yourself, are sick.
With the holidays in full swing, many are visiting friends and family for dinners, parties, and present exchanges. However, if one of your group is down for the count, wait to catch up with them until they are fully healed.
2) Be extra diligent with hygiene practices.
Wash your hands frequently, use your arm to cover your mouth and nose when you sneeze or cough, and remember to wipe down your desk, keyboard and phone on a regular basis.
3) Eat healthy.
It may be harder to do during this festive time of year, but remember to eat as healthy as possible. That includes a lot of vegetables, fruits, homemade soups, lean meat, and healthy fats like avocado. And stay hydrated.
Try to limit sugar, dairy and alcohol. They can run down your immune system and worsen the situation. Everyone knows how they feel after a night of overindulgence!
4) Get a good night's sleep as often as possible.
Sleep helps restore the body and keeps us on a healthy circadian rhythm. Try to avoid electronics before bed to avoid that over-stimulation, and wind down with soothing activities such as a bath or drinking herbal tea specific for calming and relaxation.
5) Take care of yourself if you do become sick.
Drink a lot of water and tea. Rest and stay home. Consider gargling with salt water for a sore throat, taking extra vitamin C, and using saline nasal spray for a stuffy nose.
If you detect the flu early enough, the flu antiviral medication can be taken to shorten the duration and reduce the severity of the symptoms by one or two days. However, they must be taken immediately in order for them to be fully effective.
Be aware that people can develop secondary infections with the flu such as strep throat, and ear infection, or a sinus infection.
Most flu symptoms last a few days to a full week. If your symptoms are not improving or are moving into a secondary infection, talk with your health care provider about the best course of action.
For updated flu information for the 2016-2017 season, visit CDC.gov.
Try your best to be prepared for the flu this season!
Reviewed December 24, 2015
Updated December 15, 2016
by Michele Blacksberg RN
Edited by Jody Smith
Tags: