Celebrate Your Freedom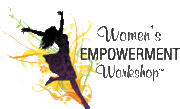 By
Susie Kincade
July 6, 2011 - 5:25pm
"The secret of happiness is freedom. The secret of freedom is courage."
~Thucydides
As our Independence day just passed, continue to remember your personal independence. Which also means opportunity… to choose growth, awareness, our own path.
I know I am on my right path, following my purpose, when I sleep well at night, jump joyously into the work of the day, and am living fully aligned with my values. Anxiety drops away and I feel a lightness of being. Love for my family and the world expands. So does my optimism and hope, as well as my capacity to serve others, and even to have fun.
I have great gratitude for the privilege of pursuing such personal freedom. I know it came with a price paid by those who came before me. That's why I cherish it and do not squander it or take it for granted, but try to use it to serve others and make a difference. I hold it; I am accountable for what I do with it. I feed it regularly by connecting to the rain, wind, fire and earth. I use it to take a stand in my life. My freedom and personal power feed my purpose which is nurturing others to use their own power as a positive influence in their world.
Freedom creates opportunity and choice. On this Independence day I invite you to consider how you will choose to use your choices around self-empowerment and freedom.
In the pursuit of your happiness and freedom, please make time to practice the following:
•Notice and explore your natural surroundings.
•Be still and listen to the trees, birds, wind, and give gratitude.
•Share smiles and happiness with friends and family.
•Acknowledge your resiliency.
•Embrace your many freedoms.