Community, compassion, commonsence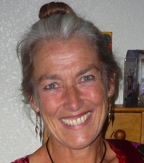 By
Kate Hawkes
July 19, 2011 - 12:35pm
Today I read this article [ http://www.nytimes.com/2011/07/18/us/18vets.html?pagewanted=1&src=recg ] about the remarkable Veterans court and a specific story of how that model served one traumatized war veteran.
Once again I am encouraged to remember and believe that the human animal when given the opportunity can choose to behave with wisdom, kindness, and determination to serve others. It is valuable to read about the people who can release their own fear, judgment, and spheres of known comfort to assist the well-being of another.
It is also a valid reminder that there are many out in the world whose life-story has caused them much grief and taken much of their personal empowerment from them. I am reinvigorated to offer what I know to the service of those seeking to find balance, harmony and power again.
I firmly believe that one of the key driving instincts of the human animal is to live in community, however that looks for each individual. Our greatest sense of value and strength comes not when we receive but when we give. The path to empowerment lies in the gift of giving.
The triumvirate of Body, Mind and Spirit afford us both personal strength and insight as well as the tools by which we faciliatate that in others. So, running early in the morning before the sun is too high in sky, reading a NYT article, and taking the time to breathe into gratitude before I start the day, I touch in with my Power Trio.
Then I go out into the world strong and focused, compassionate and curious. In that mode, clear of my own anxieties, with open heart and mind, I can best contribute to the community of which I am part.
May you find the ways you can care for and empower your trio and you go forth today and everyday, receiving when you need to and giving when you can.