Discover Our Hidden Gem Called Vail, Colo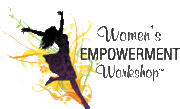 By
Susie Kincade
July 9, 2011 - 7:33pm
From our resort partner - Vail Racquet Club
Each morning I wake up, look out my window and breathe in the early morning beauty of the hidden gem that is East Vail. Sometimes I wonder at my good fortune to live here surrounded by stunning natural beauty. It's not often that a job benefit includes living in a slice of heaven, but that has been part of my work for the past 11 years as the Operations Manager of Vail Racquet Club. Many a morning, summer as well as winter, I take pictures off my deck which overlooks Gore Creek, softly babbling or rushing thunderously, depending on the season. Gore Creek is the heart of the Vail Racquet Club and enchants guests with its music, mystery and beauty – I've seen it time and again and it always makes me smile.
Vail Racquet Club is proud to host the Women's Empowerment Workshop Sept. 15-18. I believe it is the perfect setting as it is a resort within a resort, quiet and tucked into the valley five miles East of Vail Village. We border the White River National Forest and are surrounded by amazing mountain views, waterfalls and creeks. You just can't find a bad view in this area!
Hiking and biking trails abound. My favorites are Gore Lake and Vail Pass as well as the bike path into Vail which crosses Vail Golf Course and can be walked or biked. Soak in one of the hot tubs after hiking or lounge by the pool and take in the stunning scenery. Grab a glass of wine or a beer and enjoy tennis from the restaurant deck with views of Bald Mountain. Unwind with a restorative yoga class taught by Tracy or Sally. These are a few of the simple pleasures I enjoy all summer.
When you come to Women's Empowerment Workshop, we'll do everything we can to help you fall in love with the natural beauty we are so lucky to have. I certainly did!