Four Years. GO!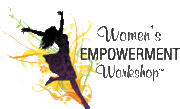 By
Susie Kincade
May 20, 2011 - 5:01pm
I have a little bit of bad news and a lot of good news for you.
The bad news isn't really news at all. The fact is that humanity is on an unsustainable path, headed in a direction that no one wants—and there is limited time to turn things around. The good news is that at the same time, the solutions and technologies to address this crisis already exist. What is missing is the commitment and will to act.
FOUR YEARS. GO. is about generating that will. I have personally committed and am creating projects in my life that serve the goal of Four Years Go. My projects are conducting empowerment programs for girls and women that connect mind/body/spirit through nature. These programs help girls and women discover their limitless possibilities and motivate them to take a stand for themselves, their family, their community and for the planet. I believe that women are the tipping point for generating the momentum to change the will. Women's Empowerment Workshop keynote speaker Lynne Twist has lots to say about Four Years Go. Come to the workshop and learn from her about taking a stand, fundraising from the heart, allowing our money to flow with our values and grow abundantly. She is a global change agent. Don't miss her!
If you are committed to being part of the solution and are willing to take a stand to help bring forth a sustainable, fulfilling, just human presence on the planet, I urge you to join the thousands who are working hard to create a shift for humanity. Visit www.fouryearsgo.org to learn about the many global organizations and citizens who are stepping up to the crisis of our time. I hope you'll join us in whatever way you can.
If you have a personal project great; if you simply want to help spread the word, great; if you want to change a little bit about how you live, purchase, dispose, great! Any way that you can add to the shift toward solutions for the current crisis on the planet, please commit to doing that. And then tell others.