How resilient are you?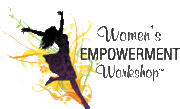 By
Susie Kincade
June 16, 2011 - 11:36pm
Do small challenges discourage you? And big ones devastate you? What is your capacity for "springing back", which is the meaning of resiliency?
I took a walk along the creek today to observe every instance I could of resiliency in nature. When I paid attention to this, I realized that it is the very nature of nature to be resilient! I saw 200 year old juniper trees scared and damaged by fire, but still alive and growing. A cottonwood, gnawed down by beaver was shooting up several new sprouts from its stunted trunk. A beet-colored dogwood bush had several branches waving in the rushing creek, bending and giving with the crash and boom of the water, but never breaking. Thistles popped up everywhere and I marveled at the tenaciousness of weeds! Spring wildflowers popped up here and there, having survived another winter. A swallow flew against a wind squall, determined to make its destination. Everywhere I looked, I noticed how resilient nature is. It must survive all of its own challenges, fire, wind, flood, heat, and it does a remarkable job.
Because we are part of nature, resiliency is part of us. It's why we can fight off colds and recover from broken bones. The life force in all living things is incredibly strong and resilient. Next time you are feeling discouraged or broken by life's occurrences, take a moment to consider your strengths, all that you know and all the experiences you've had in your life, and weigh these against the challenge before you. Create an affirmation and approach your challenge with the wisdom you have within. "If I can do XYZ, then I know I can figure out this problem." Then do it. And pat yourself on the back for once again tapping into your resilience.