Holidays are here! is that good or just stress of more work?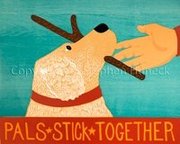 By
siskiyou
December 8, 2012 - 8:35am
How do you handle trying to do all the holiday stuff with out ending up in bed or worse back in the hospital? I tend to do a lot of shopping on line and just have it mailed to people.
But part i get sad about is that I live far ...to short to fly and too long to drive. Plus, this year, my father's brother just passed who he was close with...my sister who has been having Christmas at her house sent me email saying she is going to hang our with her neighbors again. So now my parents are going to be all alone. My sister in law and her adult daughters normally spend Christmas Day with our family....this year one is going back to MN with her bf and other will be at her husband's family but it is in the same city . So normally she spends part with us / part with his family. Than their mom...really just is not going anywhere maybe her bf's who has family in Hawaii or i think she would go have it with her dad who most likely will not be here next year..think all of them should do that...but they never want to see that bad things are possible or coming. Made me sad...i feel bad for my mother...no she won't come up here too far for them to drive.
So...how do you handle all that family let down stuff?