How to deal with Doctors who do not listen?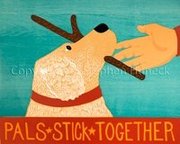 By
siskiyou
March 19, 2013 - 2:40am
I love to hear how others handle doctors who do not listen to their patients. There are stats out that prove over and over that doctors including women doctors do not take women talking about pain especially seriously. Or just any kind of health problem we may have.
I know personally, that if i get stressed, than all my logic tends to go out of my head and instead i begin to doubt myself and even though all my gut instincts may be saying that this doctor is a jerk part of me is trying to get him or her to believe me.
Why do i do this to my self? Do others do this or i wish i was like most men who just wrack up the idiot doctor as just that. I will have to look for it but a woman gave me great game plan about how to deal with difficult doctors.
It was like use the I only in conversation i feel blah blah ..do not argue with doctor instead ask why they feel that way ..what science do they have behind it and say it not snotty but kindly which is hard when you are about to lose your temper...i get.
I cannot recall all her ideas and will try and find it. I my self just lost my great GP doctor who was as much a friend as my doctor.....new guy read his charts and than clearly made assumptions about me with out asking me to feel in the gaps which explain it correctly instead he did it his way which was all wrong and made me look more negative than i am.
SO i like to know how others handle it.....
it sure would help us...also has anyone complained to someone about doctor or medical person to their boss...and how did you or where and how did it go?
i am sorry about not getting better topics going..i forget at times about this group as i belong to many and i could take the best from them and move them here to help those that are busy so you get some great ideas with out having to read lots of support sites.
i apologize and will try to be better.