How Essential Oils maybe Beneficial for Menopause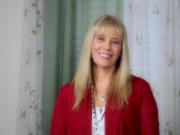 By
Wisdom By Nature
Expert
December 5, 2010 - 9:55am
Menopause, that dreaded word. I have often wondered why it was called MENopause. Last time I checked MEN was not involved, they are not giving thought or pausing about our hormones.
Here is my next thought. Men have in some point in our lives given us like symptoms of menopause. Sleepless nights, irritability, headaches, digestive problems, hair loss (pulling our hair out in frustration). So the doctor that came up with the name of menopause must of seen the similarities, thus the name!
All joking aside, this is a serious matter that ourselves or someone we know go through.
There are several essential oils that can help with this process and make your life or someone you know life so much easier. Before I go into that let us talk a moment about what happens to our bodies.
Research states that between the ages of 45-55 women will start peri-menopause and of that 70% of women will experience menopause symptoms. Some saying that it can last through your 50's and sometimes your whole life. What causes us to go through menopause. Our bodies slow down the production of progesterone. When this happens it effects the whole endocrine system which is your thyroid the hypothalamus, pituitary, thyroid, parathyroids, adrenals, pineal body, and the reproductive glands. The pancreas is also part of this hormone-secreting system, They all work as a team. When one team member stops pulling its weight it creates an imbalance. This is where the symptoms come into play.
What are some factors that can create this imbalance besides age? Our diets for one. Meats and dairy products have been found to have steroids and hormones such as growth hormones which can create havoc on our bodies. When our bodies slow down the making of progesterone we become estrogen dominant. Eating unclean meats and dairy intensifies this condition making our symptoms worse. Our exposure to synthetic hormones may increase your chances of ovarian and breast cancer dramatically.
First step clean up your diet. Read the labels. Ask if the meat is steroid free, anti-biotic free and hormone free. It does not need to say organic to be clean meat. Farmers have to pay a high price to have this stamp of approval and many local farmers have practiced organic for years with out paying the price of the stamp. Be aware of your fruits, veggies and GMO foods, anything synthetic our bodies can not recognize and it will stress our bodies even more.
Second use therapeutic grade essential oils! They are what mother nature intended for us to use when we need it. Certain essential oils have hormone-like properties which may help support the endocrine system including reproductive. Using essential oils instead of synthetic hormones can offer you a safer alternative with out the possibility of harmful side effects.
For hot flashes therapeutic grade Bergamot, Clary sage, Nutmeg, Sage, Ylang ylang, Endoflex(a blend of essential oils) Fennel or peppermint. Apply these oils on the behind the ankles for the ovary, uterus lower back, along both sides of the spine and clavicle area. It may also help to diffuse them.
There is a therapeutic grade blend created by Dr. Dan Purser who specializes in natural hormone therapy. Progessence Plus Serum is the first ever on the market in the United States. Made from wild yam, vitamin E and essentials oils. Studies indicate that limonene from frankincense and bergamot and menthol from peppermint oil can enhance substance penetration through the skin.
Most natural hormones or Bio-identical hormones can be costly. Progessence Plus is very user friendly and easy on your wallet. I enclosed a link with Q&A that Dr. Purser has written to give you a better understanding of how it works and questions you may have to its usage. www.danpursermd.com/faq.pdf
Link to order http://www.wisdombynature.net/young-living-essential-oils/
If you would like more information on the essential oils please send me an e-mail and I will be happy to pass along the information.
Please remember that this is for educational purposes only and is not intended to treat, prescribe or diagnose any disease. Be pro-active in your health and do the research and choose wisely. You only have one body. Above statements have not be approved by the FDA
Until next time.