Oils kept me out of a hospital burn unit and possibly dying..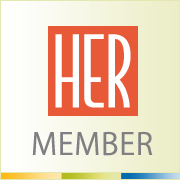 By
junosmom
January 11, 2011 - 2:36pm
Extreme stress caused me to have, what I believe was a nervous breakdown. All my skin started to erupt evenly and I ballooned up with water. My kidneys were backing off and my liver as well, I suspect. I was terrified of the steroids and antibiotics I would have been put on had I gone to my doctor. I took the confident advice of a homeopath and was treated with essential oils, lots of them. I was in bed for two months, homebound for eight. I couldn't sleep but kept up a good appetite. I was advised to eliminate chlorine contact and got a shower filter. I already had one for drinking water. I went through hell, but didn't die and won't have to worry about the long lasting effects of drug therapy which I know in my gut would have led to an autoimmune disorder down the road. I trusted the person helping me and knew I'd made the right decision by not using synthetic pharmaceutical therapies. I also buy organic food. I'd rather put the money in the food now and not treatment for maladies later.