4 Awesome Home Treatment Options for Cellulite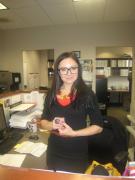 By
Healthy Living
December 18, 2020 - 2:00am
Cellulite is a widespread beauty concern among women. Regardless of your age or body type, you can develop this skin issue. This condition can decrease your self-esteem and lower the quality of your life significantly. There are many factors that can make you more susceptible to these issues. They include excess fatty tissue, poor blood flow, genetics, hormonal imbalance, and lifestyle.
Most women think that cellulite treatment is expensive and requires a lot of time. Fortunately, there are many treatment options that can help you get rid of orange peel even at home. Keep reading to discover 4 effective home remedies to fight cellulite and make your skin smooth.
1. Diet
Diet is probably one of the most important things when you are trying to get rid of cellulite. It is impossible to achieve healthy and film skin without a proper diet. Healthy foods provide skin cells with essential nutrients needed for their optimal functioning. This is important when you are treating cellulitis. You need to avoid foods filled with added sugar, simple carbs, and trans fats. These ingredients are a major risk factor for cellulite development.
You need to include in your diet more fiber, potassium, and bioflavonoids. Fiber will help you feel full longer and decrease cravings for unhealthy snacks. Potassium has a diuretic effect and can help you get rid of excess fluid. Bioflavonoids are powerful antioxidants that prevent damage to capillaries, edema, and inflammation.
2. Exercises
Exercises are one of the best ways to reduce the appearance of cellulite. Not all exercises are equal so you need to find an anti-cellulite set of exercises that targets cellulite and stick to it. You can easily find video lessons on the internet. Some of the best exercises include all-four kickbacks, one-legged lunges, V-leg pulls, wall plie squats, and lateral lunges. Workouts help strengthen your muscle fibers. This can give your skin a smooth and lean appearance.
Physical activities like jogging, swimming, and cycling can also help reduce the appearance of cellulite. They reduce the number of fat cells which causes bulging of the skin. You need to exercise at least 3 times a week to achieve the desired result faster.
3. Body wraps
Body wraps are a popular and fast way to fight cellulite. You can easily make this procedure at home. Body wraps help decrease fat deposits, purge out toxins, tone up sagging skin, and reduce the appearance of cellulite. Most body wrap treatment contains herbal ingredients and moisturizes your skin while fighting cellulite. You need to apply an anti-cellulite product to the affected area and cover it with saran wrap.
This method works by improving blood circulation in the affected area. You need to look for remedies with active ingredients like horse chestnut extract, lemon, essential oils, oregano, and sage. These ingredients work best for cellulite treatment.
4. Body massage
Massage is an effective way to treat cellulitis. Cellulitis forms in the superficial fascia. This is the layer of connective tissue beneath the skin that contains fat cells. By massaging the affected area, you distribute the fat cells under your skin. This makes the skin look smoother. To enhance the effect of the massage you can combine it with anticellulite cream, lotion, or oils. This can help you moisturize and promote skin health.
Home cellulite remedies can help you address the cause of cellulite thereby reducing its appearance. It is important to try all methods mentioned above because one method may work better for your problem than another. Each of these anti-cellulite methods has its own benefits. You can use a combination of different approaches to achieve the desired result faster. You don't have to worry about the side effects of these methods because all of them are natural.