6 Simple Tips To Help Ease and Prevent Your Knee Pain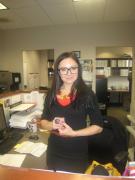 By
Healthy Living
January 28, 2021 - 2:41am
Knee pain can be exhausting. If you're suffering from it, it may seem like there's no end to everyday discomfort and pain that comes from the affected knee joint. Finding a complete reprieve from the pain can be very hard, but there are some simple measures worth taking to increase your comfort and ease continuous knee pain.
1. Control your body weight
One of the main culprits of knee pain is excessive weight. Keeping a healthy weight can help reduce the strain of your knees and helps to maintain a proper posture. Getting rid of excess weight can be difficult, but developing a healthy, balanced diet can be a good way to achieve a healthy BMI and improve your overall appearance altogether.
2. Change your shoes
One of the most important measures that you can take to reduce knee pain is to wear arch-supporting shoes that stimulate proper posture. Wearing the right shoes can mean the difference between severe knee pain and minor discomfort. Avoid wearing hard and rigid shoes and make sure that your shoes don't affect your gait or posture. Choose footwear that is comfy, soft cushioned, and flexible.
3. Try a non-invasive medical treatment
Don't hesitate to try new, non-surgical treatment methods. People suffering from knee pain usually try acupuncture and Reiki to ease the pain. You can also consult a pain management specialist regarding injection therapy. If you're suffering from osteoarthritis, knee injection for osteoarthritis can help reduce pain and improve your mobility. While this kind of treatment is not appropriate for everyone, it's ideal in most cases. This non-invasive procedure can help ease your symptoms faster by injecting medicine directly into the affected knee area.
4. Exercise regularly
Even if your knee pain restrains your ability to exercise, it's essential to find some way to workout. Cardiovascular exercises are a perfect way to straighten the muscles supporting the knee and improve the overall range of motion. Strength workouts and stretching can also help ease knee pain. Consider trying walking, swimming, pool exercise, and elliptical trainers. If some exercise is too painful, seek different options. What is appropriate for another person with knee pain may not be appropriate for you.
5. Avoid resting for too long
Resting the aching part of the body for recovery is a common mistake. Unfortunately, in some conditions like rheumatoid arthritis, bursitis, and gout excessive resting can actually worsen the pain. There are lots of exercise plans that are safe for the knees. If you experience difficulties with finding an exercise that is appropriate for your condition, consult with a pain management specialist to get recommendations.
6. Eat healthy foods
If your knee joints are inflamed due to arthritis, try implementing joint-healthy foods into your diet. Consuming foods that contain lots of vitamins and minerals may help reduce inflammation and stimulate your immune system. Try eating more foods high in omega-3s, glucosamine, chondroitin, Vitamin D, C and K, and C-reactive proteins. The list of anti-inflammatory foods includes green leafy vegetables, fatty fish, blueberries, avocados, peppers, mushrooms, tomatoes, olive oil, nuts, and turmeric.
The bottom line
Don't let knee pain ruin your life. Consider taking the aforementioned measures to reduce and prevent pain in your knee. Avoid resting for too long and wearing uncomfortable and ill-fitting shoes, maintain healthy body weight, exercise regularly, and eat more joint-friendly foods. And if your pain gets too severe and doesn't go away for a long time, consult a pain management specialist to discuss treatment options that may help you find relief. Remember that in-time treatment is essential to avoid further complications.