Are there any great places online to make friends for chronically ill going out is hard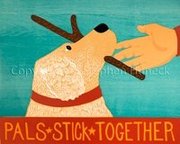 By
siskiyou
December 7, 2012 - 12:41pm
Do you have a favorite online site where you have met just the nicest people?! Are there online book, music or movie clubs where you can discuss your ideas about these things.
How about online gaming? How do you make friends like WOW ( war of worlds?) Steam is another online gaming site you can chat with others as you play. What games do you like online playing? Diablo? runescape and i know there are some new ones by blizzard now. But how do you even make friends in those kind of places...for shy ones or people new at it?
What about other hobbies...or just a nice conversation with someone? It can be with someone who is sick like you or not. I just like to hear of sites to make friends mainly other than support groups for your specific illness. Unless you feel there is exceptional one with very friendly and kind people.
Just with holidays many people are alone. Triggers many negative feelings so it is hard...if we could find a way to reach out from safety of our computers maybe many others would..since it does not matter if you are a bit sick or in your pj's! lol! I wonder if there is a place to sing carols online together? Or talk about your favorite Holiday Movie..mine is Holiday Inn since a gf from kindergarten and i would look to see when it was playing...and make popcorn or fudge, Christmas cookies and sing along together just have fun time with it! she just located me on FB ..i am so happy she did! Or sites to talk about Holiday lights and displays..anything to cheer you up...recipes , traditions etc.
So if you know of any online site /chat / blog that is fun and cheerful...makes you feel good and hopefully a way to chat with others....besides support sites like this...i sure like to know about them. Especially where you can make friends!
i really appreciate any sites like any of things i mention plus more that i have not thought about!