How Reliable Is the Calendar Contraception Method?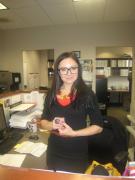 By
Healthy Living
August 31, 2018 - 2:13am
For every single or couple who live an active intimate life, the choice of proper contraception is of utmost importance. It is always better to think beforehand than to google the nearest abortion clinics desperately each time your period is late.
The famous calendar method does not have a reputation as a very reliable method of contraception. Still, many people use it because it has advantages. It is free, does not have any impact on your health and does not bring any discomfort. Let's talk about the risks involved with it.
How Does It Work?
A menstrual period usually lasts a month but the fertilization is only possible during a few days after ovulation. Still, the spermatozoids stay active for a couple of days; that means we have to add this time and receive six or seven "dangerous" days. To see the ovulation, you need a special lab exam, and it is impossible to predict the exact date of it, because many factors may influence it.
What does the calendar method try to do? It is an attempt to count out the "safe" and the "dangerous" days. It requires a serious and responsible control over your menstrual period during a year to begin with. When you will have the statistics over a period of a year, you take the shortest period and subtract the first fertile day from it. From the longest period, you subtract the last day.
In fertile days, the chance of getting pregnant is highest so it requires abstinence from sex or using other contraception methods. As you can see, it can only work if your menstrual period is stable. There exists a more exact measure of determination. This is the control of the basal temperature, which gets a bit lower before and higher during ovulation.
There are special devices allowing you to measure the basal temperature with precise accuracy. Measure the temperature under your tongue as well. In addition, you will have to schedule the data you receive. This can be a bit annoying and tiresome.
The consistency of the mucus covering the cervix also changes during ovulation. This helps to determine the ovulation days more accurately. Still, it is not easy to notice this change if you are not a specialist. To sum it all up, the calendar method is not really something to rely on if your goal is to prevent pregnancy.
Recently, a special app called Natural Cycles has appeared to help women control their ovulation. It promises convenience without the need to schedule everything yourself. It was a sensation but the statistics of failure proved that female intimate sphere is something that's not able to be totally controlled and precisely measured.
When Is the Calendar Method Really Helpful?
However, this method of ovulation control will help you if you want to do the contrary – to have a baby. The determination of your ovulation days will help you know when to try harder if your goal is to get pregnant.
In any case, ovulation control requires self-discipline, good health and a steady lifestyle. Even the spontaneous sex does not fit into this scenario. Considering its low efficiency as a contraceptive method, such measurements can be justified only if you are trying hard to have a desired baby.