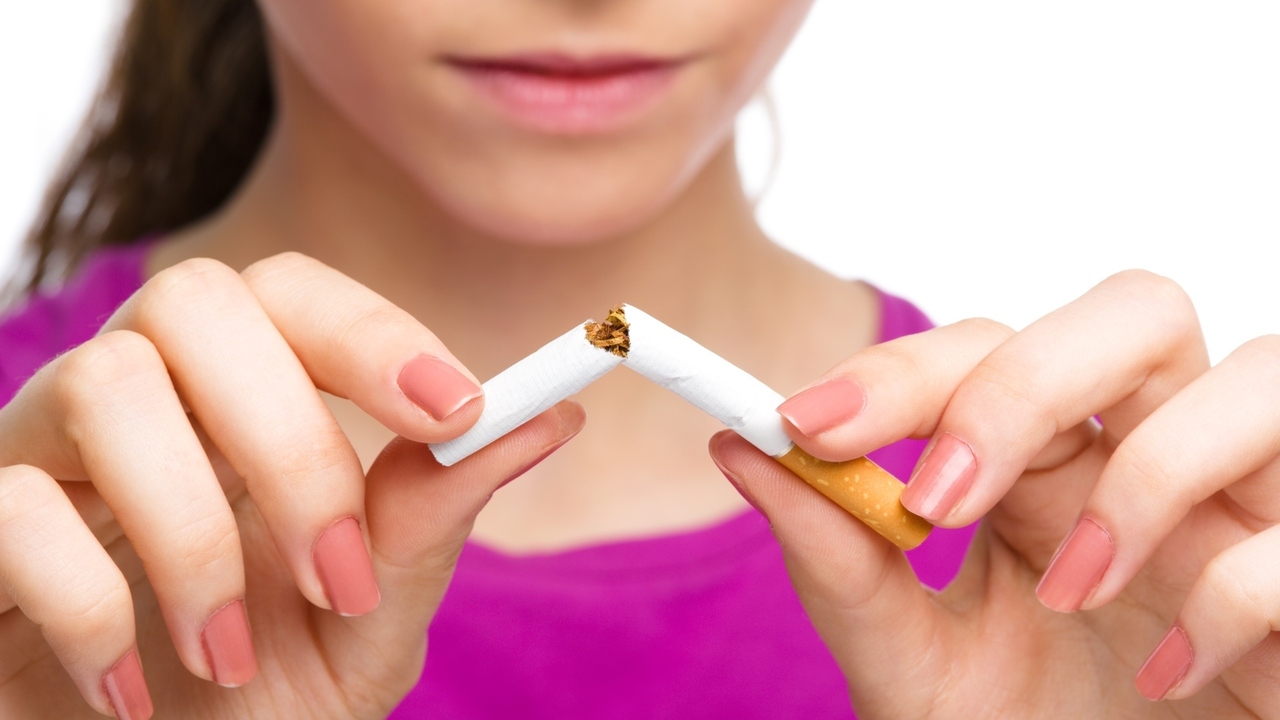 Serhiy Kobyakov/Fotolia
The words "cardiovascular disease" are used quite frequently by the media when discussing health — and with good reason. It is the leading cause of death for both men and women, claiming over 600,000 lives yearly in the United States, according to the Centers for Disease Control and Prevention.
Cardiovascular disease involves the heart and blood vessels, therefore it is also known as "heart disease." The most common conditions associated with it include heart attack, stroke, arrhythmia — which is irregular heart beat — and heart valve problems.
If you have heart disease, here are three things you should avoid in order to live a longer, healthier life:
1) Don't smoke, and don't let yourself be exposed to secondhand smoke.
According to the National Institutes of Health, "smoking harms nearly every organ in the body, including the heart, blood vessels, lungs, eyes, mouth, reproductive organs, bones, bladder, and digestive organs."
When people inhale the toxic chemicals either by smoking directly or inhaling it through secondhand smoke, it damages the blood vessels, increasing the risk for plaque buildup in the arteries. This increases the risk for high blood pressure, high cholesterol, stroke and heart attack.
The toxins in smoke can also weaken the muscles of the heart. Here again, it increases the risk for high blood pressure and heart attack. It also raises the risk for arrhythmia.
Work with your health care provider, or call your insurance provider, to take part in a smoking cessation program. There are medications that can help, as well as the ever-popular nicotine patches and gum.
2) Don't become overweight or obese.
With more than 1/3 of the United States classified as obese, it is important to note that all that extra fat tissue increases the risk for heart attack, heart failure, and early atherosclerosis development in the arteries. This can lead to high blood pressure and high cholesterol.
Obesity also increases the risk for diabetes and problems with insulin. These are conditions also associated with worsening heart disease outcomes.
Talk with a nutritionist or holistic health practitioner for help with making healthy food choices, or to create an eating plan that fits your needs for a healthier lifestyle. In addition, focus on regular exercise, avoiding sugary drinks like soda, and skip the high-sugar/empty-calorie snacks like chips, bagels, cereal and yogurt.
3) Don't become diabetic.
As mentioned above, obesity, diabetes and heart disease all seem to be tied together. Type 2 diabetes occurs when too much blood sugar, or glucose, is floating around in circulation.
Initially the body attempts to compensate by overproducing insulin, leading to insulin resistance. Eventually, insulin production decreases as the disease process worsens, until a diabetic must take insulin medication.
According to the National Institutes of Health, "adults with diabetes and are two to four times more likely to have heart disease or suffer a stroke than those without diabetes."
Focus on prevention by keeping your weight, exercise and eating plan in check, and have regular blood sugar checks by your health care provider in order to track your numbers and see if they are trending upwards.
More people are afraid of cancer than cardiovascular disease, yet cardiovascular disease is the leading cause of death for men and women. It is much more serious than many people realize.
Good health should be the priority of the population of the United States. Do not be a statistic. Instead, focus on reducing risks, in order to live a long, disease-free life.
Sources:
1) American Heart Association. (2014). What is Cardiovascular Disease?
http://www.heart.org/HEARTORG/Caregiver/Resources/WhatisCardiovascularDisease/What-is-Cardiovascular-Disease_UCM_301852_Article.jsp#.VrA4-3n2aM8
and
http://www.heart.org/HEARTORG/Conditions/Diabetes/WhyDiabetesMatters/Cardiovascular-Disease-Diabetes_UCM_313865_Article.jsp/#.VrCqQccsiUU
2) Apovian, C, and Gokce, N. (2012). Obesity and Cardiovascular Disease.
http://www.ncbi.nlm.nih.gov/pmc/articles/PMC3693443
3) Centers for Disease Control and Prevention. (2015). Heart Disease Facts.
http://www.cdc.gov/heartdisease/facts.htm
4) Centers for Disease Control and Prevention. (2015). Adult Obesity Facts.
http://www.cdc.gov/obesity/data/adult.html
5) National Institutes of Health, National Diabetes Education Program. (2007). The Link between Diabetes and Cardiovascular Disease.
http://ndep.nih.gov/media/CVD_FactSheet.pdf
6) National Institutes of Health, National Heart, Lung, and Blood Institute. (2015).
http://www.nhlbi.nih.gov/health/health-topics/topics/smo
Reviewed February 2, 2016
by Michele Blacksberg RN
Edited by Jody Smith