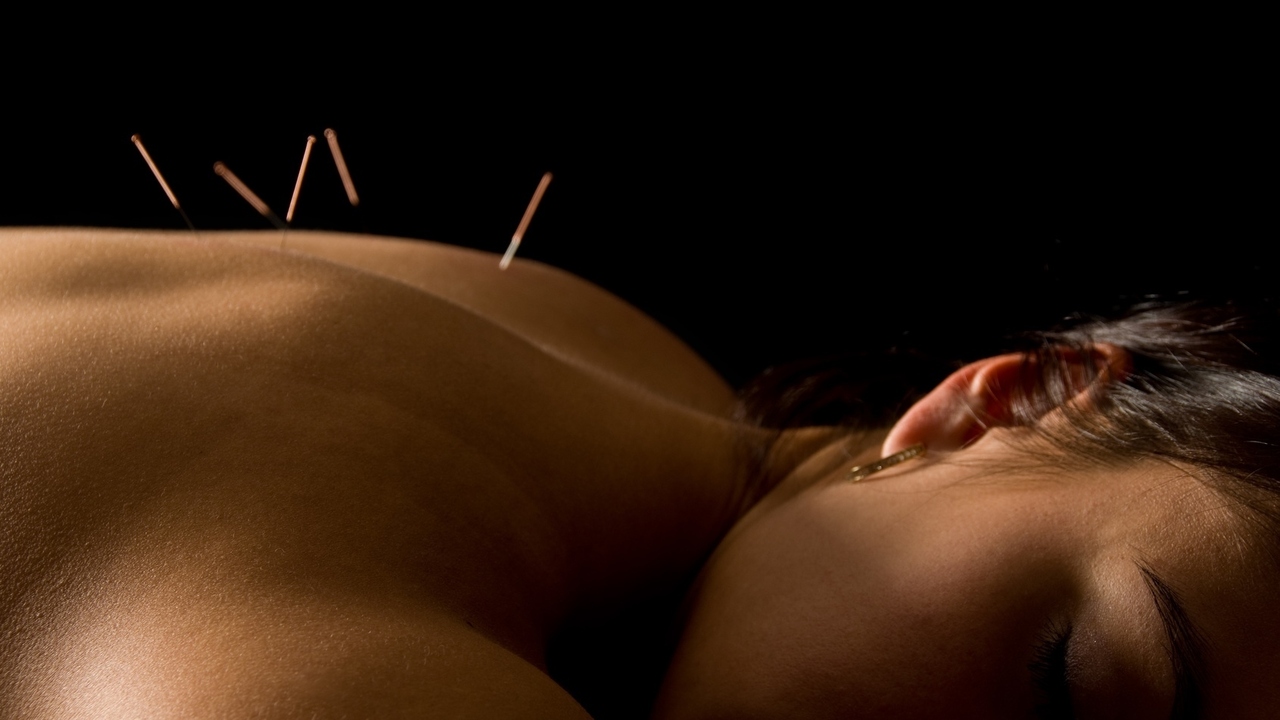 Yanik Chauvin/Fotolia
Chronic pain can make daily life a misery, especially when pain medications just don't bring relief. And so the arthritis, fibromyalgia, carpal tunnel syndrome, headaches and backaches continue unabated. Trying to live a normal life when suffering from chronic pain is at the very least a difficult struggle. At worst, normal life simply stops.
With the increased acceptance of acupuncture in recent years though, some pain sufferers have a new and encouraging option. While its use is still controversial in many quarters, acupuncture is gaining ground.
The inability to find relief in their extremity has led pain sufferers to a door they otherwise wouldn't have considered. They've taken a chance and walked through that door, and they're doing it in droves. And those who've found freedom from pain make the trip regularly.
Acupuncture was first greeted by the West with a jaded eye. Birthed as it was out of a foreign philosophy and world view, our western thinking was stymied. But as complementary and alternative medical practitioners proliferate, many willing translators are eager to present acupuncture in a way we can grasp.
"The most effective function of acupuncture is for pain management because it offers immediate pain relief. I like that it gets patients on a table, and lets them relax. The stress relief is an important component," said Dr. Natasha Zajmalowski, ND, of Be Well, A Creating Wellness Center in Windsor, Ontario.
Studies from the University of Maryland School of Medicine and the Peninsula Medical School, Plymouth, in the United Kingdom, have researched acupuncture for low back pain. Their research indicates that acupuncture is effective for low back pain relief, and that relief was not due to placebo effect.
The American College of Physicians, the American Pain Society and the UK National Institute for Health and Clinical Excellence in the United Kingdom consider acupuncture viable for patients with chronic low back pain. The World Health Organization states that over 30 conditions can be helped by acupuncture.
Michelle Strausbaugh, an acupuncture patient in Portland, Oregon, said she has found relief from acupuncture for pain-related issues.
"I've had the most success with treatments for carpal tunnel syndrome and nerve impingement in my wrist," Strausbaugh said, clarifying that treatment for other conditions such as fibromyalgia have been more hit or miss.
Howard Wu, a licensed acupuncturist in Bishop, Calif., agrees that people experiencing chronic pain could benefit from acupuncture.
"Acupuncture can both help diminish pain levels while increasing pain tolerance," Wu said. "I see mostly muscular-skeletal disorder patients. Migraine and non-migraine headaches."
But Wu is quick to point out that acupuncture may help with more than pain management, saying that it may relieve stress, anxiety and PTSD among other conditions.
"... Your reader(s) may be interested in knowing many menstrual related disorders are high on the list. Of some unusual interest is work being done on phantom limb pain. This is most difficult to treat with Western medicine."
Though acupuncture has been gaining acceptance, it is not a cure-all for every one and Wu agrees that not all will benefit from acupuncture.
"Patients can almost equally be divided into four types: those that get miraculous results; those that get good results usually following a few treatments; those that get only modest results or not enough benefit to complete treatment; and those who just don't respond physiologically. Or acupuncture is inappropriate due to their particular pathology."
Marian Smartt, an acupuncture patient in Asheville, NC, says, "Acupuncture didn't help the pain. However the 'needling' is painless. We get such healing from the ancient therapies. You are lying on a warmed, toasty, comfy massage table, all treatment happens quietly and in such a calming environment with soothing music."
While some patients find the environment relaxing, there are some safety concerns that come with administering acupuncture. According to the British Medical Journal, research from the University of Hong Kong reports that there have been cases worldwide of hepatitis B, hepatitis C and HIV among acupuncture patients. Five outbreaks of hepatitis B were connected to unhygienic acupuncture needles.
The research cautions against reusing acupuncture needles, and stresses the importance of proper skin disinfection procedures. Acupuncture mycobacteriosis can be transmitted by infected needles, causing abscesses and ulcers. About five percent of these patients won't recover, continuing to experience serious symptoms.
This should not be a cause for panic, simply awareness. The U.S. Food and Drug Administration has made disposable one-use acupuncture needles mandatory to prevent the possibility of infection. According to the National Center for Complementary and Alternative Medicine, the occurrence of such infections are rare as the common practice for acupuncturists is to use disposable needles.
Says Zajmalowski, "It's an old medicine that has persisted. More Western people are practicing it than ever. It has no potentially disastrous effects, it is completely safe when done by a licensed practitioner."
Resources:
Acupuncture demonstrated efficacious for back pain again
http://www.camlawblog.com/articles/health-trends/acupuncture-demonstrated-efficacious-for-back-pain-again
Pain Management: Alternative Therapy
http://www.webmd.com/pain-management/guide/pain-management-alternative-therapy
Acupuncture for Chronic Low Back Pain Reviewed
http://www.medscape.com/viewarticle/725923
Visit Jody's website and blog at http://www.ncubator.ca and http://ncubator.ca/blogger