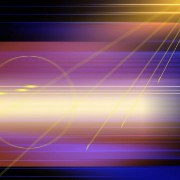 Photo: Getty Images
Few medical treatments can be traced back hundreds of thousands of years ago, but gemstone therapy is based on the Earth's formation. All items on the Earth are composed of energies. According to gemstonetherapy.com, life forces and energies were instilled into the solid foundations of the Earth as the Earth formed millions of years ago. Because various gems still contain the forces today, they can react with energies within the human body to help treat and heal illnesses.
Gemstone therapy exists in various alternative medicine treatments throughout the world such as Traditional Chinese Medicine and India's Ayurveda. By carving the gems and applying them to specific areas on the body, the rocks help heal sicknesses. Many of the gems are also strung as necklaces to fully balance the entire body. Livestrong.com suggests that individuals can gain the healing abilities of gemstones simply from carrying them in pockets. Forces and energies flow throughout the human body, but when they are blocked, disharmony and illnesses arise. "When used properly [gemstones] can bring light into areas of darkness and neutralize blockages within your being. As these blockages dissolve, the light of the life force can once again shine through to enliven, nourish, and heal you," gemstonetherapy.com said.
Color and colors' rays play an important role in gemstone therapy. All colors that the human eye sees are composed of seven basic shades (red, orange, yellow, green, blue, indigo and purple/violet). To posses strong health, the body must always receive and experience all seven color rays. When an imbalance in the colors occurs, disharmony arises. According to gemstonetherapy.com, the following gems carry and represent the seven basic color spectrums: Ruby (red), Carnelian (orange), Citrine (yellow), Emerald (green), Blue Sapphire (blue), Indigo (indigo) and Amethyst (purple/violet). Wearing necklaces of the specific gemstones can help balance and absorb the color into the body.
Gemstonetherapy.com said, "Through this mechanism, wearing a color-ray gemstone necklace can have profound implications for one's life and health at the deepest levels." For a full list of the colored gemstones and what they treat, look at: http://www.gemstonetherapy.com/articles/colorTherapyHealing.htm.
Popular Gems Used in Gemstone Therapy
Quartz
Gemstonetherapy.com said that quartz is most often used for improving energy, balancing life, learning from mistakes and equalizing one's creative and logical characteristics. Quartz can also fix color imbalance because the gem contains all seven color rays. When quartz harmonizes all areas of life, the human body becomes more balanced, resulting in a smooth flowing of energies and improved health.
Jade
According to livestrong.com, jade heals the major organs of the body. The gem is also known to bring calmness to the body. Gemstonegifts.com said that such a calmness helps one reflect on their self and their life. Green is the most common shade of jade, but the gem can also be found in colors including red, orange, yellow, blue, lavender, black and gray, brown, white and cream.
Lavender
When worn as a necklace or applied to areas on the body, lavender can help balance physical, emotional, mental and spiritual parts of health, said gemstonetherapy.com. Because lavender cures so many health areas, it brings full balance to and aligns the human body and life.
Malachite
Malachite helps the human body communicate clearer and easier as a whole. "Malachite's waves awaken every cell to what is happening in every other cell, so that your body can rally its own healing forces to combat disease and restore harmony," gemstonetherapy.com said. When the human body understands what parts are suffering, it is able to work to try and heal or repair them.
According to livestrong.com, other gems often used in gemstone therapy including garnet, moonstones, pearls, zircon and obsidian.
Resources:
Gemstone Therapy- Explore the World of Therapeutic Gemstones. Gemisphere. Web. 17 Aug. 2011.
http://www.gemstonetherapy.com
What Makes Gemstones Healing?
http://www.gemstonetherapy.com/tutorial/tutorial_P01.htm
Color Therapy Healing with Seven Special Gemstones
http://www.gemstonetherapy.com/articles/colorTherapyHealing.htm
Quartz- Attracting Life Force
http://www.gemstonetherapy.com/gem_summaries/quartz_SUM.htm#quartz_ssthe...
Lavender- Awakening to Soul
http://www.gemstonetherapy.com/gem_summaries/lavender_SUM.htm#lavender_s...
Malachite- Harmonizing the Body
http://www.gemstonetherapy.com/gem_summaries/malachite_SUM.htm#malachite...
The Meaning of Jade, "Stone of Wisdom and Prosperity"
http://www.gemstonegifts.com/stones/jade.htm
About Gemstones and Their Healing Powers
http://www.livestrong.com/article/25398-gemstones-healing-powers
Edited by Jody Smith