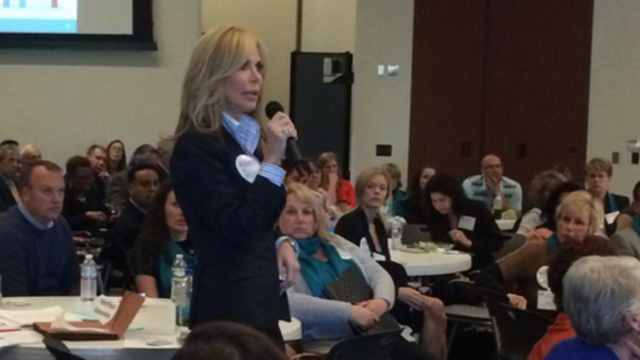 Meagan Barnes
On October 27, 2014, the FDA held a public meeting on female sexual dysfunction (FSD). The topics for the meeting included an overview of the FDA's Patient-Focused Drug Development Initiative and a background on the disease and its treatment.
Michelle King Robson, founder of EmpowHER, has suffered from FSD in the past and was in attendance. She gave her input on the condition, discussed her symptoms and expressed the dire need for FDA-approved options for FSD.
"Sexual dysfunction affects one out of every 10 women. It ruins the quality of women's lives. It impacts our ability to be productive contributors to the US economy. It harms men and families when it destroys relationships and marriages," Robson said at today's FDA meeting.
"When I spoke before you in 2010 I shared data from polls showing women want and need this support. Since then new polls have confirmed the same findings, and many women's organizations have joined the fight for gender equity in sexual health. You have also heard from 80 experts in men's sexual dysfunction. All have said that FDA-approved treatment options for women's sexual dysfunction are overdue. Women deserve the same access as men have to treatments that improve sexual health," Robson continued.
There were two panel discussions during the public meeting. Women shared the impact that FSD has had on their lives and their families. They also expressed their views on the need for treatment options as well as the need for, and lack thereof, available options to treat the condition compared to the treatment options available for men. Today there are 26 drugs available for male sexual dysfunction, but zero for women.
"Women like me that feel this way need a solution, we deserve to feel our sexual desire again" said Vicki, 39, a woman living with hypoactive sexual desire disorder (HSDD) who spoke on a panel at today's FDA meeting.
Attendees at the FDA meeting included patients, patient representatives, sex therapists, physicians and partners of those who suffer from FSD.
To learn more about female sexual dysfunction and the fight for the pink pill (an FDA-approved treatment option for women), visit our Pink Pill Resource Center.