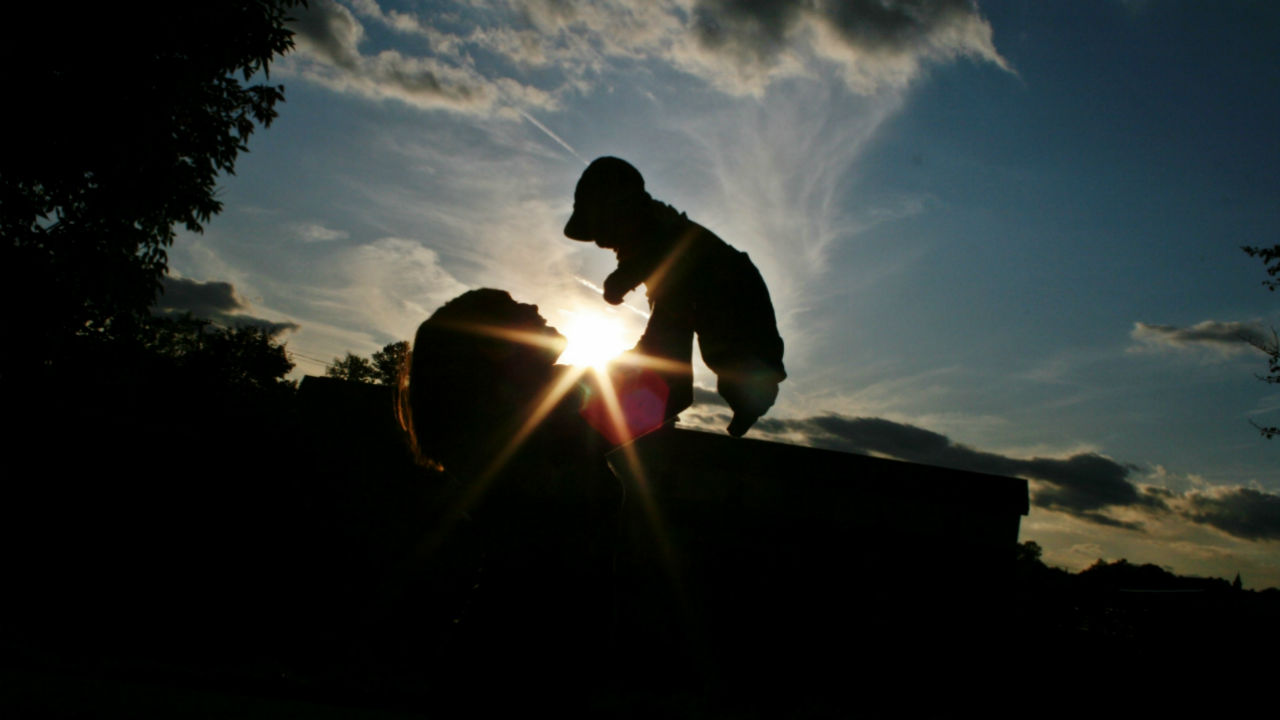 Via Unsplash
Sponsored by: The Stork® OTC
The path to motherhood is not always an easy one. In fact, 1 in 8 couples struggle with infertility, according to Resolve. The desire to become a mother is something that is hard to ignore. When becoming pregnant is difficult, or seems impossible, the desire to be a mother may get that much stronger.
Not too long ago, when couples had difficulty conceiving there weren't many options other than seeing a fertility doctor. Couples who were not ready to do invasive treatments such as intrauterine insemination (IUI), in vitro fertilization (IVF) or injecting synthetic hormones were left with few other options to try.
This left many couples feeling defeated, sad and lonely. But what if you could use a device at home that might optimize your chances of becoming pregnant? A private moment that you and your partner could share together. What if it was as easy as going to your local CVS pharmacy or ordering online?
What is The Stork® OTC?
The Stork® OTC is an at-home FDA-cleared over-the-counter cervical cap conception device that not only optimizes your chances of conceiving, but keeps the experience intimate.
You might be thinking, "Hey wait, cervical cap insemination has been around for years." Yes, but it wasn't as sophisticated and easy as The Stork® OTC makes it for couples today.
It's pretty simple. The Stork® OTC includes two very familiar elements: a cervical cap inside of a condom-like sheath used to collect the sperm, and an applicator device used to place the cap, which is very similar to the delivery of a tampon.
After collecting the semen in the cap, the applicator efficiently places it near the woman's cervix. The cap stays in place, keeping the sperm where it needs to be for up to six hours, as the woman continues her normal daily activities. The cap is easily removed with the attached cord, similar to tampon removal.
The Stork® OTC reported that "a recently published clinical study demonstrated that in 85% of subjects, The Stork OTC delivered 3.23 times the sperm score value within cervical mucus compared to natural intercourse and ... presents a greater concentration of sperm to targeted cervical mucus than natural intercourse."
Here you have a chance to meet two couples — Lauren and Nik, and Ashley and Jeremy — that have found success with The Stork® OTC. These are two entirely different journeys of conception that give real hope to other couples trying to conceive.
Meet Lauren and Nick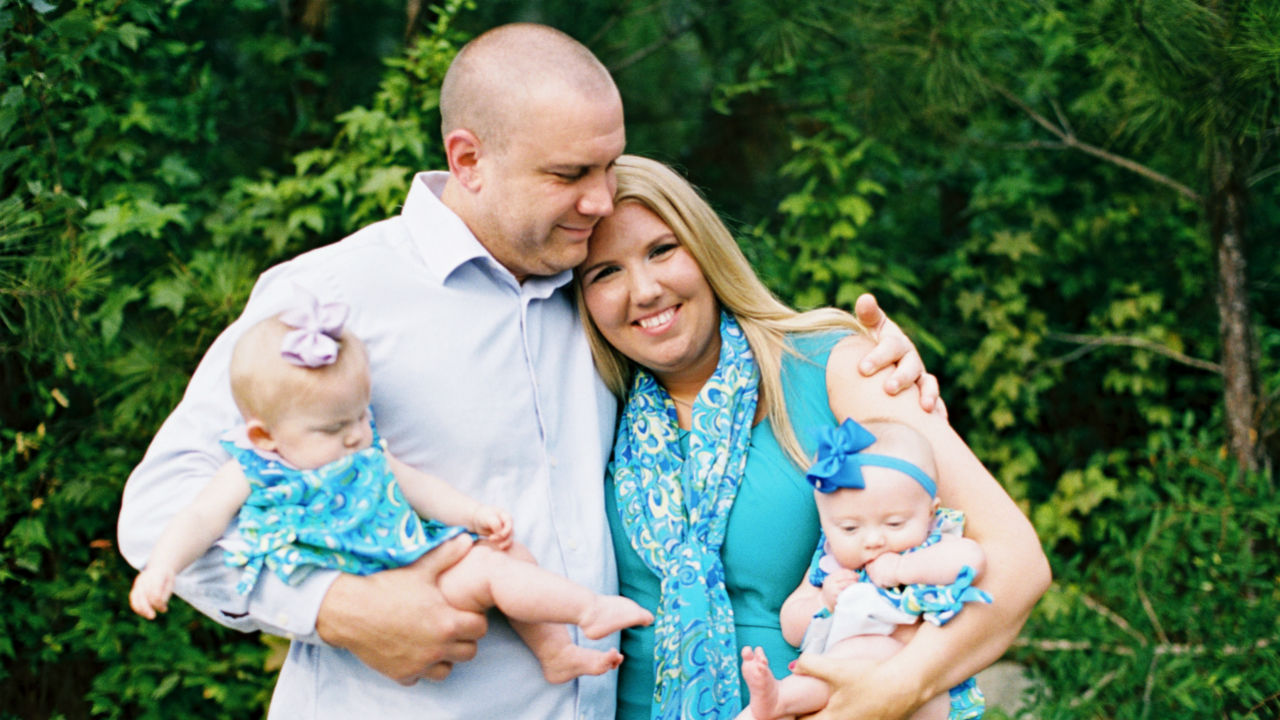 Courtesy of Hunting Ground Films.
Lauren and Nick were married in 2013. After trying to conceive for two years, they started to think something might be wrong and that they both must have fertility issues. Lauren was young, in her early twenties and Nick was in his thirties.
Lauren was not open to doing infertility treatments but was very much open to adoption. The only problem was she had to wait until she was 25 years old to start the adoption process.
One night Nick and Lauren were picking up a prescription at their local CVS pharmacy and saw a brochure for The Stork® OTC. Lauren thought it was a little bizarre since she had not heard about the product before, but when she read the box she felt that it was something she would be open to trying.
When they got home they watched a video about the product online and decided to use it once and just see what would happen. They found that it wasn't intimidating at all when they pulled it out of the package.
Lauren left The Stork® OTC cap in place for six hours as instructed. She tried not to give it much thought after using it, because she didn't want to get her hopes up. Lauren wasn't that optimistic since they had not been successful trying to conceive on their own.
After some time had passed, Nick suggested that she take a pregnancy test. Lauren felt it was too early to test, but seeing the pregnancy test sitting on the table piqued her curiosity. She took the test and saw the faintest positive line.
After many boxes of positive pregnancy tests, Lauren and Nick couldn't believe that they were pregnant. Lauren made an appointment with her OB/GYN to do her first scan and blood work.
They found out that not only was she pregnant but they were expecting twins! Their twin girls will be a year old in November 2016.
Lauren and Nick's advice to other couples trying to conceive is, "Try The Stork® OTC and just see what happens. You have nothing to lose and everything to gain."
Meet Ashley and Jeremy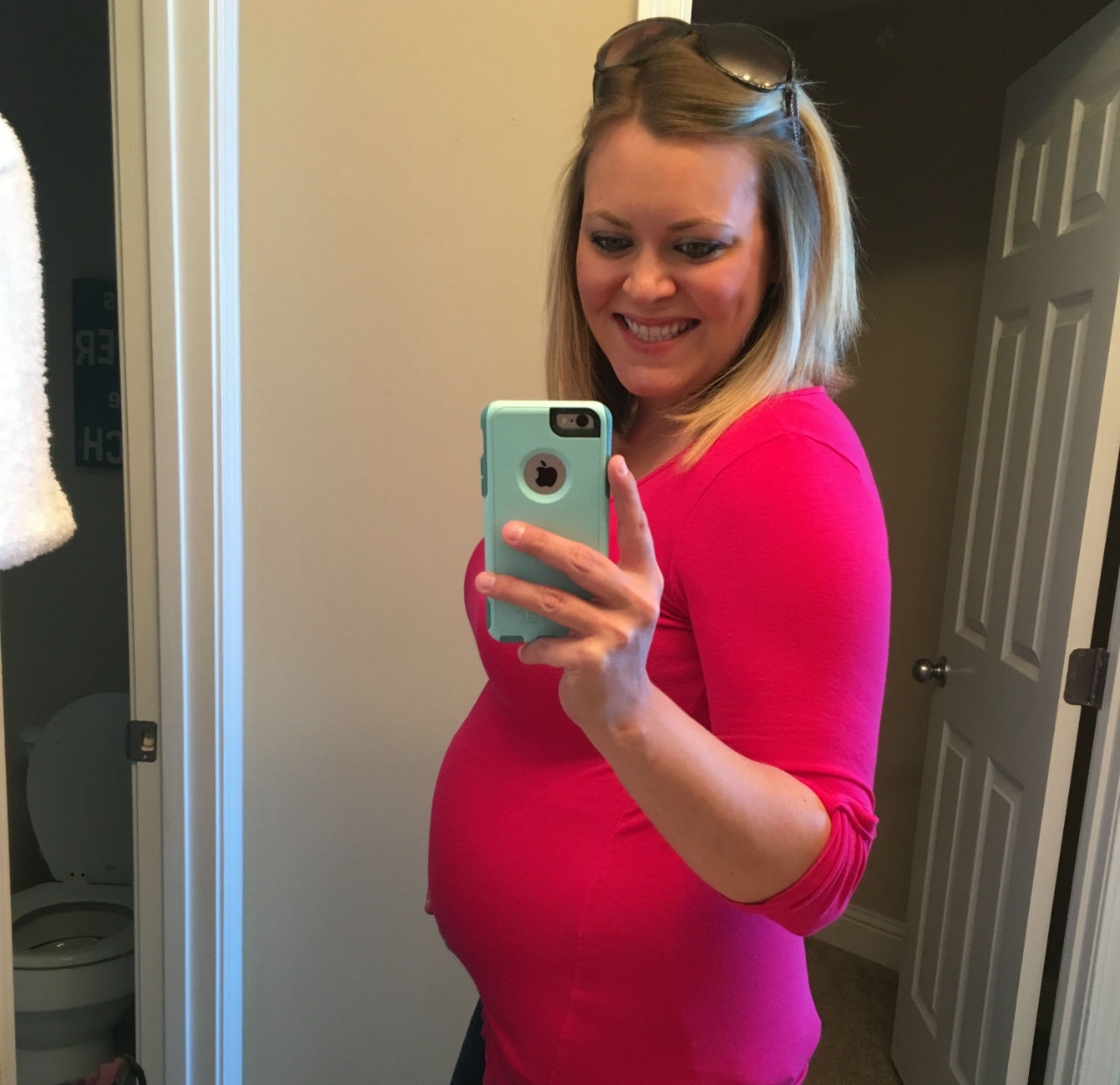 Ashley pregnant at 26 weeks. Image courtesy of Ashley.
Ashley and Jeremy were married in 2009 and tried to conceive a second baby for four and a half years before they had success.
Ashley was diagnosed with polycystic ovary syndrome (PCOS), stage four endometriosis, MTHFR (a mutation that can cause higher risk of birth defects and miscarriage) and APA (a blood clotting disorder).
She had a lot stacked against her.
Jeremy had also been tested and had male factor infertility (MFI), which can include issues like low sperm count and impaired morphology. The couple went through nine injectable cycles and three IUIs in one year.
After experiencing a total of three miscarriages in a row, an ectopic pregnancy resulting in the loss of her right fallopian tube, and a chemical pregnancy, Ashley felt frustrated and hopeless.
Ashley and Jeremy decided to take a break from trying to conceive in March, 2016 as Ashley was at the end of her rope.
One night Ashley was on Twitter and The Stork® OTC popped up on her feed announcing a Twitter party. She reached out to the company and told them what she had been through and that she would like to try the device.
She received two devices from The Stork® OTC. At first Ashley was a little overwhelmed when she opened the box, but she knew that she had nothing to lose and possibly much to gain by using the product. In addition to the device, Ashley was using injectable hormones. Her fertility clinic was very open to her trying another option like The Stork® OTC.
A couple of weeks after using The Stork® OTC for the very first time during ovulation, Ashley found out that she was pregnant with a little girl who was due on Valentine's Day.
Ashley wants to encourage every woman who has been trying to conceive without success for a child, "Don't give up. Give it a shot."
Ashley and Jeremy also want to remind you that if you feel like something's wrong and your doctor is not listening to you — find another doctor. Trusting your gut is the best way to move forward.
To learn more about The Stork® OTC, visit: www.storkotc.com/
Reviewed October 25, 2016
by Michele Blacksberg RN
Edited by Jody Smith