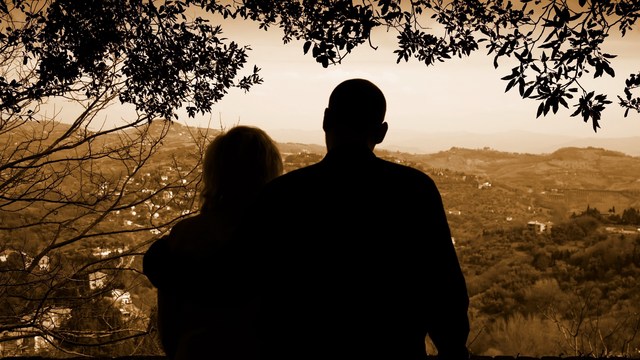 Kristina Afanasyeva/PhotoSpin
Infertility is a difficult health issue that many couples deal with, but becoming educated and talking to health care providers can help them to become parents.
Are there different types of infertility?
Yes. There are two broad categories of infertility: primary infertility and secondary infertility.
With primary infertility, the couple has been having unprotected intercourse for at least a year, but has not been able to become pregnant. That length of time drops to six months if the woman is 35 or older. The Mayo Clinic noted that most couples conceive within the first six months, and about 90 percent conceive after 12 months.
If a couple has been able to become pregnant at least once, but not able to again, this is called secondary infertility.
How common is infertility among women?
Infertility is not an uncommon problem. The Centers for Disease Control and Prevention stated that 6.7 million women, or 10.9 percent, between the ages of 15 and 44 in the United States have an impaired ability to become pregnant, or impaired fecundity. The CDC also noted that 6.0 percent of women in that age group are unable to have children.
Do women only have infertility issues?
No, both men and women can struggle with infertility issues. In fact, about a third of infertility cases result from the male's infertility issues. Another third result from the woman's issues, and the last third is either due to a mixture of the partner's infertility issues or is unknown, according WomensHealth.gov.
With women, infertility may occur if the ovaries have issues with egg production, if the egg cannot make it to the uterus, if the fertilized egg cannot attach to the uterine lining, or the embryo does survive after attaching, according to MedlinePlus.
For men, issues such as a lower sperm count, sperm that are blocked from release, and improperly working sperm may cause infertility.
What are some factors that contribute to infertility?
Several health conditions and lifestyle choices may contribute to fertility issues. For example, heavy consumption of alcohol and imbalance of certain hormones are factors that affect both genders.
Women who have diabetes, autoimmune disorders such as antiphospholipid syndrome, thyroid disease, clotting disorders, polycystic ovary syndrome or pelvic inflammatory disorder may experience fertility issues. Excessive exercise, eating disorders and obesity are possible risk factors.
Factors that may contribute to male infertility include environmental pollutants, smoking, infections and retrograde ejaculation.
Are there any interventions that can help couples conceive?
If a couple is having trouble conceiving, they should talk to their health care provider, who can test for causes of infertility and provide recommendations for certain lifestyle choices.
Possible interventions for infertility include medication, surgery and assisted reproductive technology. For example, if a woman does not ovulate on her own because of pituitary gland dysfunction, she may take a human menopausal gonadotropin, according to the Mayo Clinic.
Surgery may be done if the man has a lack of sperm or if the woman has blockage in her fallopian tubes.
Several types of assisted reproductive technology options are available. Examples include in vitro fertilization and surgical sperm aspiration, in which sperm is removed from a part of the male reproductive tract due to blockage in the ejaculatory duct.
References:
Centers for Disease Control and Prevention. Infertility. Web. 3 April 2013.
http://www.cdc.gov/nchs/fastats/fertile.htm
Mayo Clinic. Infertility. Web. 3 April 2013.
http://www.mayoclinic.com/health/infertility/DS00310/METHOD=print
MedlinePlus Medical Encyclopedia. Infertility. Web. 3 April 2013.
http://www.nlm.nih.gov/medlineplus/ency/article/001191.htm
WomensHealth.gov. Infertility Fact Sheet. Web. 3 April 2013.
http://www.womenshealth.gov/publications/our-publications/fact-sheet/infertility.cfm
Reviewed April 4, 2013
by Michele Blacksberg RN
Edited by Jody Smith