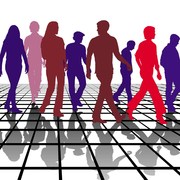 Vladimir Ceresnak-RS/PhotoSpin
In the United States, 7.3 million people are affected by infertility, in which a couple cannot conceive, according to RESOLVE: The National Infertility Association.
There are two categories of infertility. They are primary infertility and secondary infertility.
With primary infertility, pregnancy has not occurred after at least a year of intercourse. With secondary infertility, couples have been able to get pregnant at least once, but have not been able to get pregnant again.
This year at the American Society of Reproductive Medicine Annual Meeting (ASRM), the results of the In the Know: Fertility IQ 2012 survey were presented. The survey, which included more than 400 health care providers, found significant difference between what health care providers are reporting and what patients are reporting.
For example, OB/GYNs surveyed thought that one in two patients who were having trouble conceiving were very likely to seek fertility treatment.
However, when patients were surveyed, only one in five reported being very likely to seek fertility treatment.
Barbara Collura, the President/CEO of RESOLVE: The National Infertility Association, talked to EmpowHER about the results of the In the Know: Fertility IQ 2012 survey and what women need to know about infertility.
EmpowHER:
What were the most surprising findings from the In the Know: Fertility IQ 2012 survey?
Barbara Collura:
In the 2011 survey, I was really surprised to find that while women plan to have children on average seven years later than their mothers AND recognize that age is an important factor for infertility, three out of four patients surveyed weren't concerned about being able to conceive.
This year, when we spoke with health care providers (HCPs), we found additional incongruencies between perception and reality when it comes to fertility.
While HCPs estimated that one in three patients would be very concerned about being able to get pregnant, only 1 in 20 patients were very concerned about trying to conceive.
It definitely shows that more education is still needed and that doctors shouldn't overestimate what they think patients know about their fertility.
EmpowHER:
Why is there such a large difference between what the OB/GYNs and OB/GYN nurse practitioners reported and what the patients reported on the survey?
Barbara Collura:
A big problem that RESOLVE tries to address each and every day is the stigma that exists about fertility issues — we find that couples are more comfortable talking about politics, money, you name it — but fertility is still taboo. The taboo, in combination with the seemingly constant media coverage of celebrities over 40 easily getting pregnant, makes women hesitant to talk about fertility, much less ask questions.
Because fertility and pregnancy is their day to day, HCPs may not always pick-up on the stigmas and misperceptions, so the onus really needs to be on both parties: the patients to be open about what they don't know, and the HCPs should never assume that the patients are educated about fertility issues.
EmpowHER:
How do health care providers perceive the prevalence of infertility in the next 5 to 10 years? Why?
Barbara Collura:
In the survey, we found that health care providers perceive that infertility among women aged 25–35 is increasing compared to 5 to 10 years ago. This debunks the myth that only older women have fertility issues. Because of this perceived increase, we need to make sure that woman understand when to seek the care of a specialist.
If a woman is under 35 and has been trying to get pregnant for a year, or over 35 and trying for six months without success, she should visit the reproductive endocrinologist for a check-up.
EmpowHER: What can women do to make sure they get the information they need about infertility? What should they be asking about?
Barbara Collura:
Women need to be proactive about all aspects of their health, including fertility. I encourage women to talk to their OB/GYN even before they want to have children to ask questions about their fertility and what issues to expect if they decide to delay pregnancy.
When the media touts that 40 is the new 30, it's easy to think that if you don't look your age, your body won't act its age, but that isn't always the case. One in eight couples or 7.3 million Americans experience fertility issues.
The good news is that of women with fertility issues who seek medical intervention, approximately 65 percent give birth, so the outlook is bright.
References:
Interview with Barbara Collura. Email. 19 November 2012.
Press Release. Email. 8 November 2012.
RESOLVE: The National Infertility Association. Fast Facts About Infertility. Web. 21 November 2012.
http://www.resolve.org/about/fast-facts-about-fertility.html
MedlinePlus Medical Encyclopedia. Infertility. Web. 21 November 2012.
http://www.nlm.nih.gov/medlineplus/ency/article/001191.htm
Reviewed November 21, 2012
by Michele Blacksberg RN
Edited by Jody Smith