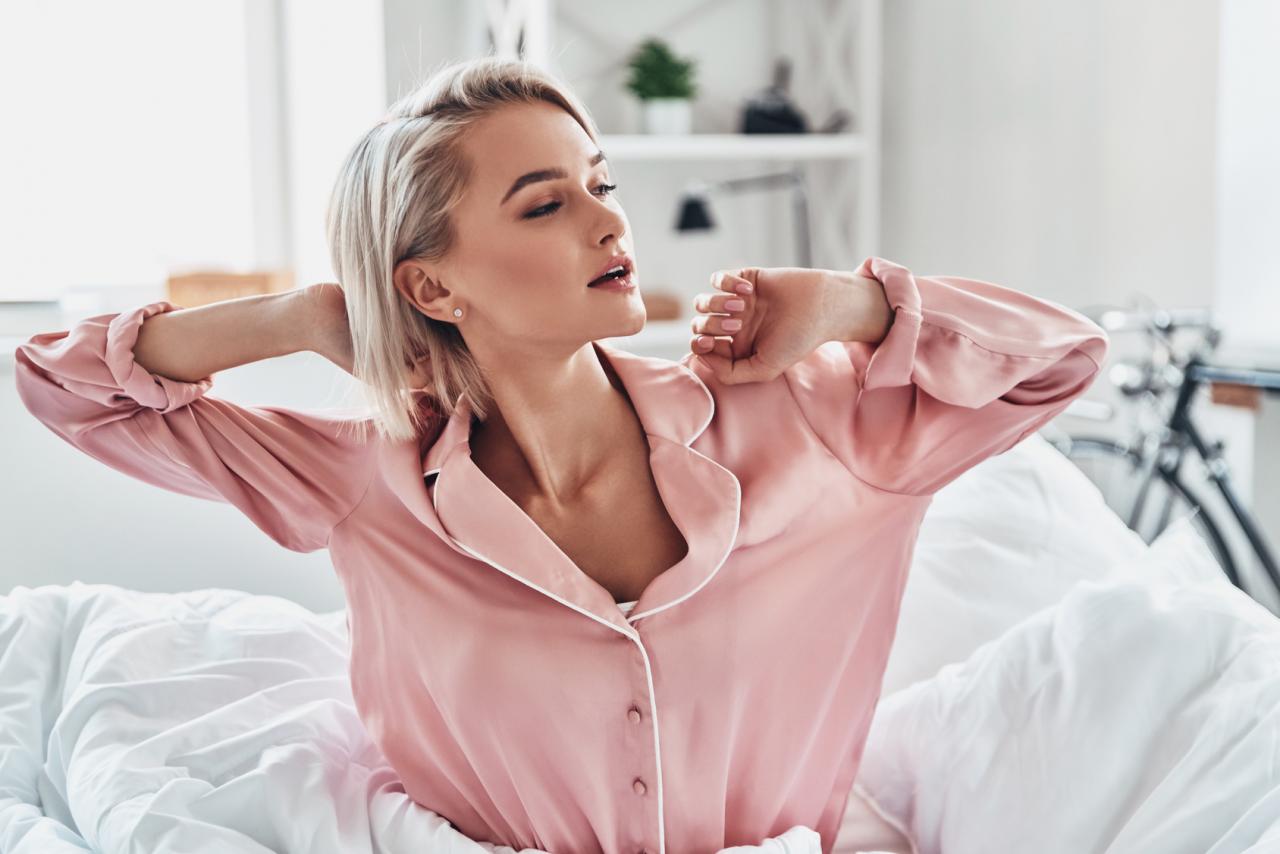 Disclosure:This article contains affiliate links. If you decide to use these links, thank you so much for your support! We recommend these products because the products and/or brands are helpful and trustworthy.
Sleep is essential for proper body and brain function. A good night's sleep can boost your energy, cognitive abilities, and overall make your day better.
Millions of Americans suffer from sleeping problems. So if it's late and you are browsing the internet desperate for solutions and you landed on this post, you are not alone.
A good night's sleep is just as important as a healthy diet and exercise.
Here's some reasons why: 1
1. It can improve concentration and productivity throughout the day.
Staying up late studying for a test, Netflix binging, or scrolling through social media might seem like a good idea however it can make you feel less rested the next day and feel sluggish. It seems impossible to get things on your to-do list done and put in minimal effort. Put the phone down and prioritize your time better to avoid staying up late.
2. Lacking sleep can have an impact on heart disease and stroke:
Not getting a good night's sleep long-term can have an impact on your heart health. The American Heart Association2 recommends getting 7-9 hours of sleep per night to have a healthier heart.
3. Chronic sleep deprivation is linked to obesity: 3
Sleep deprivation causes someone to become exhausted and tired all the time. Exercise is the last thing they want to do. This causes the number of calories burned to decrease hence weight gain begins. Another reason why this contributes to weight gain is the balance of key hormones (that control appetite) is unbalanced and someone may get more hungry than usual.
4. Quality sleep improves your immune system:
"I always get sick and don't know why." We all know those people or maybe are those people ourselves. Most likely these people are not getting adequate sleep. According to a study,4 participants who slept less than 7 hours per night were 2.95 more likely to develop the common cold.
5. Poor sleep can have a strong effect on emotions and social encounters:
Ever not get a good night's sleep and the next day you feel like an emotional wreck and don't feel like socializing? This is most likely due to a lack of sleep…or possibly PMS!
In recent years we have come to learn how addicting and dangerous pharmaceutical sleeping pills can be so many have turned to alternative natural supplements to get a good night's sleep.
Here is a list of natural remedies to try tonight!
1. Melatonin
Melatonin is a hormone that regulates your body's sleep-wake cycle. Melatonin tells your body, "Hey, relax. It is time to settle down for bed." This is a popular supplement for people suffering from insomnia.
Melatonin is an over the counter supplement and is fairly affordable. It is recommended to start with a low dose and gradually increasing. Use the dose that helps you fall asleep faster. Always make sure to read the label for dosing and instructions.
Natrol Melatonin Fast Dissolve Tablets 5mg $9.59
These tablets can make you fall asleep faster and stay asleep. They are a yummy strawberry flavor. It is also vegetarian.
ZzzQuil Pure Zzzs Melatonin Sleep Aid Gummies $18.99
This product also contains soothing chamomile, lavender, lemon balm, and valerian root that promote relaxation. It contains no artificial flavors and are gluten-free.
Carlyle Melatonin 12mg Fast Dissolve $9.79
These vegetarian, gluten-free, non-GMO that promote sleep and relaxation. They also don't make you feel groggy in the morning and are not-habit forming.
2. Magnesium
Magnesium is a mineral that is essential for human health. Magnesium helps your brain and body relax and calm down. It quiets the nervous system and this helps motivate your body for sleep. It also works to help you fall into a deeper sleep.
If one is deficient in magnesium this could result in sleeping problems.
Doctor's Best High Absorption Magnesium Glycinate Lysinate $12.99
Gluten-free, non-GMO, and soy-free. Provides a chelated delivery form of magnesium for optimization. This product is not buffered and more absorbable. These magnesium tablets are also great for headaches and leg cramps.
Nobi Nutrition High Absorption Magnesium Complex $21.95
This product has thousands of 5-star reviews on Amazon! They are formulated with 500mg of pure magnesium. These also supports heart health, stable blood sugar, and digestion.
3. Stay Away From Naps
We all love a good nap! After all, nothing feels better than napping during the day to your favorite TV show. However, this can make it extremely hard to fall asleep in the nighttime. It seems like a good idea because chances are that if you are up all night due to insomnia, of course, you will be tired during the day. Get off the couch and go for a short walk or take a shower. Wake yourself up!
4. GABA
GABA has been reported to help with mood, anxiety, sleep, and PMS. GABA is naturally produced in the brain, however, a lot of us do not produce enough naturally do be effective. It lowers the activity of neurons in the brain and central nervous system and sends your body into a more relaxed state.
These GABA supplements also contain B-6. They are gluten-free, vegetarian/vegan, and are kosher.
5.Valerian:
Studies have found that valerian improves deep sleep, helps some fall asleep faster, and improves quality of sleep. It can take a while to get into your system so it is best to be used over a long period of time.
NOW Supplements, Valerian Root $9.66
The brand recommend taking 2 capsules prior to bedtime as needed. These are free of soy, nuts, egg, dairy, and corn. They are also vegetarian and vegan.
6. Turn on a guided medication:
Take a browse through YouTube and find a guided meditation to listen to. There are thousands of them out there. Make sure to actually listen and engage in the meditation. These can be extremely helpful in falling asleep. A lot of the time people don't even realize they are falling asleep.
7. Count down from 100:
Or count to any number. Focusing on something can help take your mind off the stress of life. Sometimes it just takes focusing on ONE thing to quiet the mind.
Join the discussion! What are some natural remedies that have helped you fall asleep & stay asleep?
Article Sources
1. Healthline, 10 Reasons Why Good Sleep is Important, https://www.healthline.com/nutrition/10-reasons-why-good-sleep-is-important#5.-Poor-sleepers-have-a-greater-risk-of-heart-disease-and-stroke 2. American Heart Association, How to Sleep Better with Tech Tweaks, https://www.heart.org/en/healthy-living/healthy-lifestyle/sleep/how-to-sleep-better-with-tech-tweaks 3. Harvard T.H. Chan, Sleep Deprivation and Obesity, https://www.hsph.harvard.edu/nutritionsource/sleep/ 4. NCBI, Sleep Habits and Susceptibility to the Common Cold, https://www.ncbi.nlm.nih.gov/pubmed/19139325
Tags: