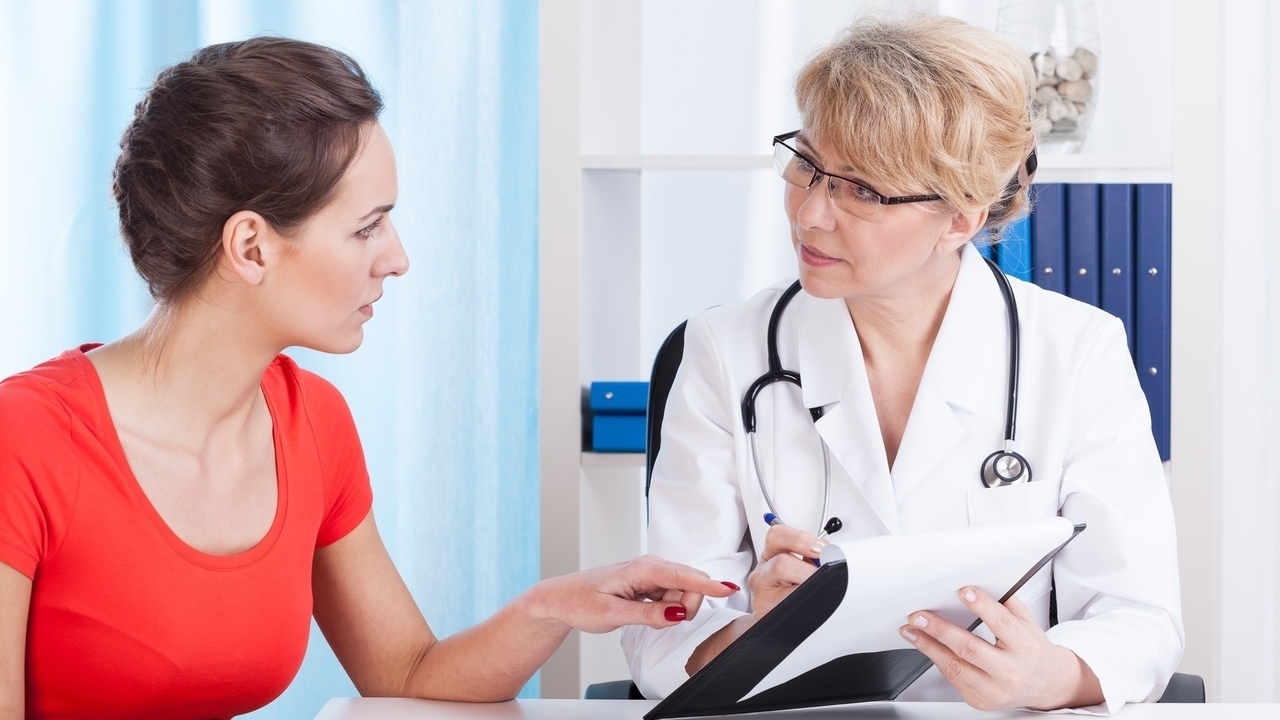 Photographee.eu/Fotolia
The rise and fall of a woman's hormones throughout the month is known as the menstrual cycle. It averages about 28 days long, however a period can vary from 21 to 35 days and still be considered "normal." [2)
Some women find their cycles to be very regular, almost like clockwork each and every month. Others might bounce around with slightly shorter or longer cycles, depending on a variety of factors.
While most women have experienced irregularity at some point in their life, it is generally accepted to be abnormal (and inconvenient!) to have ongoing periods every two weeks.
This type of situation could require further workup in order to determine the cause of all that bleeding.
1) Hypothyroidism
The little butterfly-shaped gland that sits at the base of the neck plays quite a role in the actions of all the hormones in the body.
If the thyroid starts to become sluggish, it can dramatically change a woman's period. For instance, she may skip periods. She may experience an increase in frequency, e.g., every two weeks, or an increase her menstrual blood flow.
Consider a full thyroid panel to include the thyroid-stimulating hormone (TSH), free T4, free T3, thyroid peroxidase antibody (TPO) and thyroglobulin antibody (TGAb).
By correcting the thyroid hormone situation with hormone replacement and/or thyroid appropriate nutrients, a woman should begin to see her cycle becoming more regular.
Other thyroid signs to watch out for are fatigue, hair loss, constipation, dry skin, fertility issues and weight gain.
2) Fibroids and polyps
These extra growths in the lining of the uterus can cause a great deal of bleeding due to their own vascularity, or because they protrude and rub against surrounding tissue causing it to bleed. As a result, women may experience heavier bleeding, or bleeding throughout the cycle, that feels like a second period.
The exact cause of these growths is unknown. However they do appear to be driven by excess amounts of the hormone estrogen. They are more commonly diagnosed via a pelvic ultrasound, and may require surgery for their removal.
3) Heavy stress on the body
A change in job, a move, divorce, death, frequent travel across different time zones, lawsuits, accidents and other major stressors greatly affect the proper function of the hormones in the body. The female hormones estrogen and progesterone are particulary affected.
Many women who undergo prolonged periods of stress notice changes to their menstrual cycle, including more frequent periods. While this bodily change is not convenient, the cycles do tend to normalize once the stress lets up or dissipates.
Talk to your health care provider if your periods are coming closer together or you are noticing more bleeding and even heavier bleeding.
While changes in stress, lifestyle, travel or weight may be to blame, it is important to rule out more significant health challenges as well.
Reviewed June 23, 2016
by Michele Blacksberg RN
Edited by Jody Smith
Article Sources
1) Hill A. (2011). Endometrial Polyps. Retrieved on June 20, 2016.
http://www.obgyn.net/laparoscopy/endometrial-polyps
2) Office on Women's Health, U.S. Department of Health and Human Services. (2014). Menstruation and the Menstrual Cycle Fact Sheet. Retrieved on June 21, 2016.
http://www.womenshealth.gov/publications/our-publications/fact-sheet/menstruation.html
3) Urmi S, Begum S, Fariduddin M, Begum SA, Mahmud T, Banu J, Chowdhury S, and Khanam A. (2015). Hypothyroidism and its Effect on Menstrual Pattern and Fertility. Retrieved on June 20, 2016.
http://www.ncbi.nlm.nih.gov/pubmed/26620017