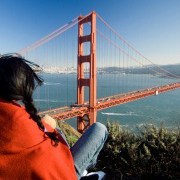 Creatas/Thinkstock
November is National Homeless Youth Awareness Month.
Homeless children are part of an oft-forgotten population despite alarming statistics that show an astonishing 1.6 million children are homeless for some part of every year.
A complex web of sociological and economic factors play a role in homelessness among children, and in a bad economy, joblessness, low wages, and housing costs shouldn't be overlooked. But there also exists an intimate connection between mental illness and homelessness.
Parental factors
When parents experience mental illness, their children may suffer. Mental illness, particularly among the economically disenfranchised, can interfere with the ability to work, pay bills, and make decisions in the best interests of their families.
People who desire help for their mental illness may be unable to afford it, and the effects can be disastrous for children. Slightly fewer than half of homeless people have a mental illness, significantly higher than in the general population.
Challenges for children
Many older homeless children are runaways, many of whom left home due to parental abuse, neglect, substance dependency or mental illness. Runaways often experience their own mental health issues, also at a much higher rate than in the general population.
One study, for example, found that 74 percent of male runaways and 57 percent of female runaways have symptoms of conduct disorder.
For a family already under stress or experiencing financial problems, a child's mental illness may be too much to bear. The cost of treatment, the need for constant supervision of the child, or the stress associated with a child's mental illness can eventually push a struggling family into homelessness.
Cause or effect?
The connection between homelessness and mental illness is a chicken-or-the-egg conundrum in many instances, because homelessness is in itself stressful and traumatic. Children are especially susceptible to trauma-induced mental illness as a result of homelessness.
The fear associated with insufficient housing, inadequate nutrition, and dangerous sleeping environments can be extremely costly. Homeless children may experience posttraumatic stress, generalized anxiety, panic, sleep disturbances, and other mental health issues.
Substance abuse is high among the homeless population, and while it can contribute to homelessness, it can also be a result of it as homeless people try to self-medicate and gain relief from the stress of their situations. This, in turn, can make it more difficult for homeless families to escape the cycle of homelessness.
Ending the cycle
The connection between homelessness and mental illness represents a complex societal problem that requires systemic solutions. More affordable treatment for mental health conditions, and support for people who experience them, can help stop people from falling into homelessness. It may also help parents cope better when they or their children experience mental health issues.
Substance abuse counseling that is both effective and accessible can be extremely beneficial. Outreach programs that provide counseling and treatment to homeless populations can also be highly effective.
The National Child Traumatic Stress Network emphasizes that these outreach programs should be trauma-informed because of the high prevalence of trauma in the youth homeless population.
References:
Mental/Physical Health. (n.d.). National Alliance to End Homelessness. Retrieved from
http://www.endhomelessness.org/pages/mental_physical_health
National homeless youth awareness month. (n.d.). The National Child Traumatic Stress Network. Retrieved from
http://www.nctsn.org/resources/public-awareness/national-homeless-youth-...
Study of runaways reveals disturbing data on abuse, mental illness. (n.d.). Study of Runaways Reveals Disturbing Data on Abuse, Mental Illness. Retrieved from
http://mentalhealth.about.com/library/sci/0702/blrunaway702.htm
Understanding the health care needs of homeless youth. (n.d.). U.S. Department of Health and Human Services. Retrieved from
http://bphc.hrsa.gov/policiesregulations/policies/pal200110.html
About GoodTherapy.org:
Ranked as one of the top therapist directories on the web, GoodTherapy.org is an association of mental health professionals from more than 25 countries worldwide who support efforts to reduce harm in therapy.
To learn more, visit: http://www.GoodTherapy.org/
Edited by Jody Smith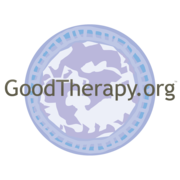 GoodTherapy.org is a leading mental health directory that promotes healthy, empowering, non-pathological psychotherapy practices. Visit GoodTherapy.org to find a therapist that can help you with a variety of issues including women's issues, fertility issues, relationships & marriage, sexuality, eating issues, parenting and much more.