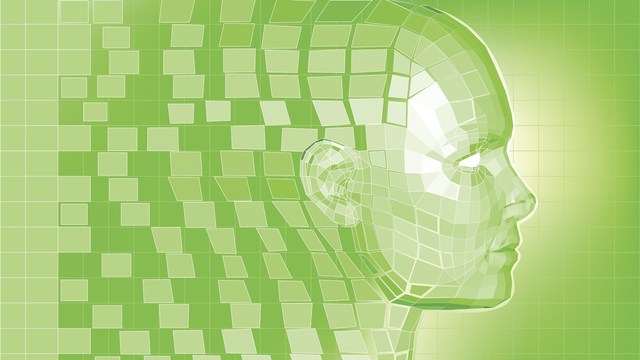 MonkeyBusiness Images/PhotoSpin
Bang! A noise of a gunshot or a possible explosion would cause anyone to jump in bed and wonder what exactly is going on.
With a racing heart, you eventually come to the realization that no obvious accident has happened, but you know that you heard a distinct loud noise.
So what gives?
Apparently there is a rare disorder that could explain some loud noises you may hear during sleep. It's called "exploding head syndrome."
According to the American Sleep Association, this is a parasomnia sleep disorder. Parasomnia means "general sleep disruptions from the REM (rapid eye movement) sleep cycle and non-REM sleep cycles." These disruptions can cause a person to wake up or only partially wake up, although they are "asleep" during the event.
The Association describes exploding head syndrome as follows:
"Exploding head syndrome is a rare and relatively undocumented parasomnia event in which the subject experiences a loud bang in their head similar to a bomb exploding, a gun going off, a clash of cymbals or any other form of loud, indecipherable noise that seems to originate from inside the head."
Fortunately there is no pain involved in this syndrome. Your head does not actually explode.
Sometimes patients can experience shortness of breath and see bright lights, but this could be accounted for by increased heart rate, according to the Association.
Generally symptoms are experienced prior to deep sleep, or just as a person comes out of deep sleep.
Symptoms are not always consistent with this disorder. Syndrome sufferers may go for a long stretch of time without hearing the noises. However, just hearing it once could cause distress or fear.
Although it can happen at any age, according to the Association, most people experience symptoms after they are 50 years old, and women are more likely to suffer from the condition.
The Association suggests reducing stress and getting at least six hours of sleep every night to avoid sleep deprivation.
Dr. Nitun Verma, the medical director at the Washington Township Center for Sleep Disorders said in an email that he has treated only two patients with exploding head syndrome due to its rarity.
One of his patients was a tenured professor at a university who had to go on leave due to her symptoms, but after treatment she was able to restart her career.
She was in her 50s when she started experiencing symptoms, he said.
"The problem was that she didn't know about the condition," Verma said. "So naturally when she heard a loud bang in their head as she fell asleep, she thought she was having a stroke."
"She went to the ER and a head CT showed up normal," he added. "Her symptoms were: she heard a loud bang (without pain) at sleep onset for a few seconds. But this caused stress and she had anxiety about falling asleep."
He said that the cause of the syndrome is unknown, but triggers could be stress, fatigue, seizures, ear dysfunction, and withdrawal from medications like benzodiazepines.
His patient was able to resume her daily activities and go back to work within a week of taking the medication clonazepam, which removed her symptoms.
Have you ever experienced exploding head syndrome? If so, please share in the comments below.
Also, if you're interested in reading more about the condition, there are links to more articles below.
Sources:
American Sleep Association. Exploding Head Syndrome. Web. May 21, 2014.
http://www.sleepassociation.org/?p=explodingheadsyndrome
American Sleep Association. Parasomnias. Web. May 22, 2014.
http://www.sleepassociation.org/index.php?p=aboutparasomnias
Washington State University. Sorensen, Eric. 'Exploding head syndrome' a real, overlooked sleep disorder. Web. May 21, 2014.
https://news.wsu.edu/2014/05/06/exploding-head-syndrome-a-real-overlooked-sleep-disorder/#.U32bBC_aDcF
NBC News. The Body ODD. Maples, Diane. Loud crash at 3 a.m.? It may be your exploding head. Web. May 21, 2014.
http://bodyodd.nbcnews.com/_news/2010/02/17/4380024-loud-crash-at-3-am-it-may-be-your-exploding-head
U.S. News. Kossman, Sienna. 5 Bizarre Sleep Conditions. Web. May 21, 2014.
http://health.usnews.com/health-news/health-wellness/articles/2013/05/29/5-bizarre-sleep-conditions
The Daily Mail. Dobson, Roger. Is exploding head syndrome the reason you can't sleep? Web. May 21, 2014.
http://www.dailymail.co.uk/health/article-2620837/Is-exploding-head-syndrome-reason-sleep.html#ixzz31Sff1AVa
Verma, Nitun. Email interview. May 20, 2014. Twitter: @nitunverma.
https://www.mywtmf.com/fremont-sleep-medicine-nitun-verma.html
http://www.washingtonsleep.com/
Reviewed May 22, 2014
by Michele Blacksberg RN
Edited by Jody Smith