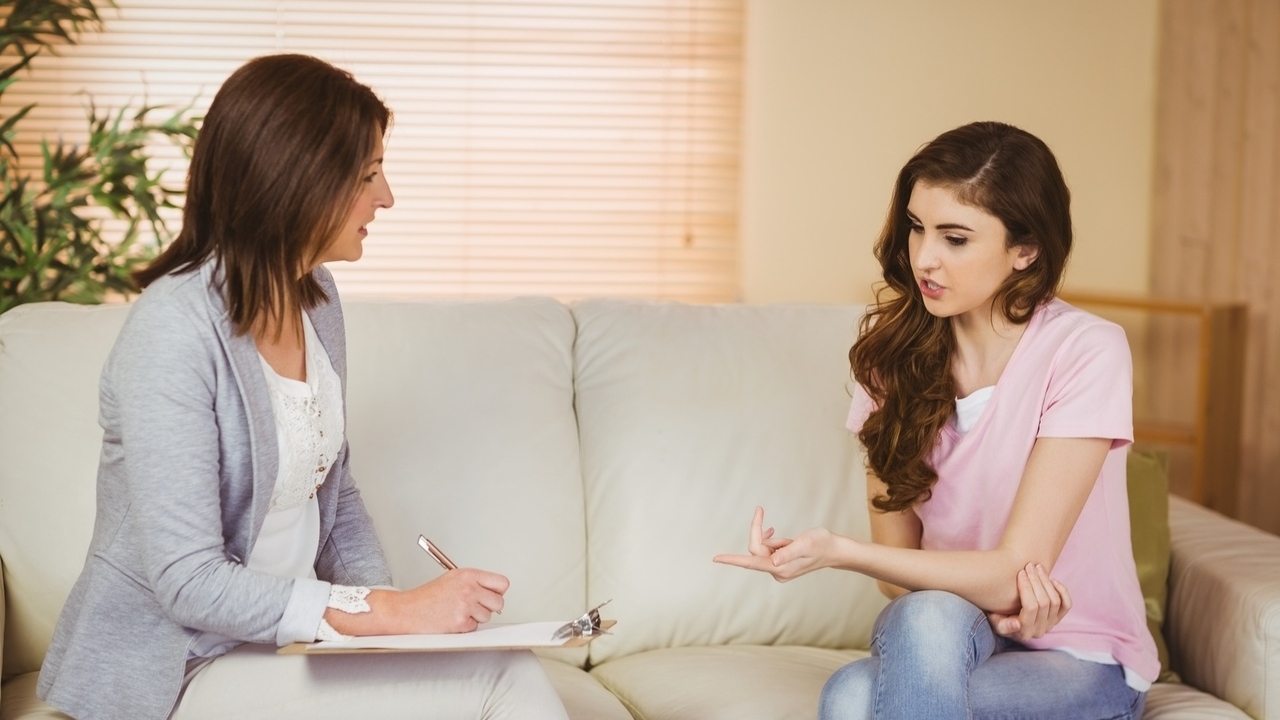 WavebreakMediaMicro/Fotolia
"Nothing in life is to be feared. It is only to be understood." — Marie Curie
This quote by Marie Curie is a brave and true statement, and it can also be considered when understanding mental illness. After all, mental illness is serious, and misunderstanding it only leads to more confusion and fear.
The Mayo Clinic defines mental illness as "A wide range of mental health conditions — disorders that affect your mood, thinking and behavior. Examples of mental illness include depression, anxiety disorders, schizophrenia, eating disorders and addictive behaviors."
Getting an accurate diagnosis is very important and can also help people reclaim their lives sooner. Board certified psychologist Dr. Lee H. Coleman, author of "Depression: A Guide for the Newly Diagnosed," writes, "Over half of people with depression don't receive proper diagnosis and treatment."
He adds, "Depression is an extremely common mental health condition that affects not only your mood, but also your body, your thoughts, and the way you experience the world."
For some who have disorders such as schizophrenia or depression with psychotic features, this can mean that they experience the world with fear.
Sometimes people with these diagnoses can become out of touch with reality. For example, they will hear voices or see things that are not there. Individuals can be aware that it is not normal to see and/ or hear things that are not there, so they will deny that these things are happening to them.
When someone experiences this, medication is often used to manage these symptoms. Many times, the medication in combination with therapy, is used as a life-long treatment approach. And going off of medication is not recommended.
For these situations, people, with the aid of a therapist, acquire insight and awareness about the role that medication plays in their treatment. And they know that both therapy and medication help them to manage their emotions.
Gaining this type of insight is often a goal in treatment, and it also helps people feel in control of their condition.
For the purpose of this piece, I interviewed psychologist James Windell.
He said, "Often people with serious mental illnesses have to be admitted to a hospital in order to stabilize the individual, which frequently means finding the right combination of medications to bring the symptoms under control. If the individual has responded well to treatment, there will be a reduction in symptoms and improved social functioning. Usually, they are able to return home although follow-up psychotherapy and medication will be important."
Windell added, "The family and loved ones are usually very important, offering understanding and support. Sometimes families members find it useful to attend support groups, to continue to increase their understanding and ability to help."
When individuals understand how social support can help them, it can build a stronger connection instead of straining the relationship. Communication with family and friends can be tricky, but it often is a vital component in reclaiming one's life.
Sometimes, people experience depression and anxiety due to a specific situation, such as death. For my book research, I interviewed several widows who had depression after their loss.
Donna (not her real name), age 43, recalled this about her grief experience.
"A good friend gently suggested I go on some sort of medication. I was afraid to do this. I felt that I needed to experience every moment of grief in order for it to be over. I went to the doctor and he prescribed a low dose of Prozac ... and the cloud lifted. I felt the burden of consistent sadness dissipate. And slowly I had me back — not the miserable stranger whom I couldn't recognize as myself."
Personally, after my husband's Roy's death, my doctor noticed that I had lost weight, and I told her about my anxiety. I left the office that day with a prescription for Xanax and an antidepressant.
Weeks later, I had side effects from the antidepressant — constant nausea and a chalky film in my mouth. The doctor put me on a different antidepressant, but the side effects persisted.
I stopped taking the medication and found that I was functioning better without the medication. However, by that time, I was also exercising several days a week. When I increased my running and started to go to yoga class, my sleep improved.
Part of reclaiming one's life after a mental health diagnosis is being aware of the signs and symptoms in case it occurs again. In the event that depression or another mental condition reoccurs, it is important to talk with your doctor immediately, especially if you have thoughts about suicide.
Unfortunately, mental distress often causes people to shut down and reaching out is the last thing they want to do. Instead they suffer in silence and may be ashamed about this, so talking to a licensed mental health professional can be life-saving.
If you love someone who struggles with mental illness, educating yourself about the specific disorder your loved one has can give you valuable insight into their condition. Offering a listening ear is also invaluable.
Have you had any challenges with mental illness? Please share your story, or tips, in the comment section below.
The national suicide prevention lifeline can be reached here.
Kristin Meekhof is a licensed master's level social worker. She is a speaker, writer, and author of the book "A Widow's Guide to Healing" (Sourcebooks, 2015).
Sources:
Dr. Coleman as quoted in his book " Depression: A Guide for the Newly Diagnosed" (2012, New Harbinger Publications) pages 21, 23
Widow "Donna" and Kristin Meekhof's experience as quoted in book "A Widow's Guide to Healing: Gentle Support and Advice for the First 5 Years" (2015, Sourcebooks) pages 35, 36, 59
Mental illness. Definitions. Mayo Clinic.org. Retrieved February 2, 2016.
http://www.mayoclinic.org/diseases-conditions/mental-illness/basics/defi...
Reviewed February 2, 2016
by Michele Blacksberg RN
Edited by Jody Smith