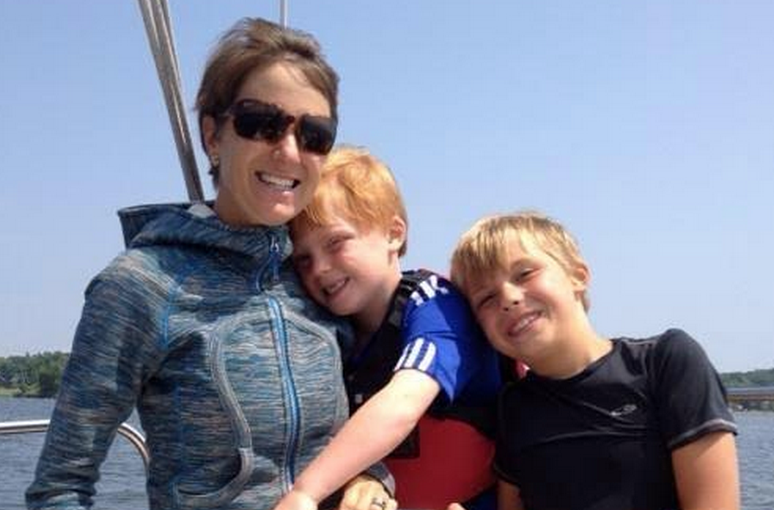 Courtesy of AstraZeneca
Being diagnosed with metastatic breast cancer (MBC), an advanced form of breast cancer, can be an extremely frightening experience because it means that you will have cancer for the rest of your life. However, through education and active management of the disease many women are able to live full, productive lives.
Here are 10 facts all women should know about MBC to help educate themselves about the disease and understand the journey for those living with MBC.
1. MBC is an advanced form of breast cancer that has spread to other parts of
Metastatic breast cancer, also known as stage IV breast cancer, is a form of breast cancer that has spread to other areas of the body (eg, liver, lungs, kidney) outside of the breast and/or lymph nodes near the breast.
While the cancer now resides in a different area of the body, the cancer cells still retain the properties of breast cancer and have not developed into a new form of cancer.
2. MBC often appears after initial breast cancer treatment is complete
MBC typically occurs after an initial diagnosis with breast cancer, and may be discovered months or years after the treatment of the original diagnosis was completed. A number of tests (eg, scans or biopsies) are needed to confirm the diagnosis, and they help to determine the pathology of the disease, which is critical to identifying an optimal treatment plan.
3. MBC is still treated as regular breast cancer
When breast cancer cells spread to other areas of the body, they retain the characteristics of breast cancer cells; they have not evolved into a new type of cancer. Because of this, treatment and chances of remission are based on the primary tumor type.
4. Approximately 175,000 women in the US have MBC
For the 175,000 American women living with MBC, every moment they have with their loved ones is important. Hearing about others' experiences living with MBC also helps offer hope and comfort to those trying to manage the disease.
5. Men can develop MBC too
MBC is not limited to just women. According to Cancer.org, approximately 2,300 cases of breast cancer each year are developed by men. Breast cancer in men also has the potential to spread to other parts of the body. In addition, young people of either gender can also develop MBC.
6. MBC is most likely to spread in the lungs, liver, brain and bones
When breast cancer cells spread to other areas of the body, they most often appear in the lungs, liver, brain and bones. Other forms of cancer that are metastatic are known to spread to other parts of the body besides these, but metastatic breast cancer usually targets these four organs.
7. About 20-30 percent of women with early breast cancer will get MBC
As many as 30 percent of women diagnosed with breast cancer will develop MBC, according to the Metastatic Breast Cancer Network. Despite the fact that MBC affects thousands of women every year, many don't understand the difference between breast cancer and MBC.
8. There is no cure for MBC, there is only treatment
MBC does not have a cure, and most people who develop the disease will need to be treated for it throughout their entire life. This is why it's so important to be educated about the disease. This allows women living with MBC to work with their medical team to actively manage their treatments and live full, productive lives.
9. For 6-10 percent of people diagnosed with breast cancer, MBC is their initial diagnosis
MBC is also referred to as stage IV or advanced breast cancer because it has developed enough to spread to other parts of the body. Although only 6-10 percent of people are stage IV at the time of diagnosis, early stage breast cancer can progress to stage IV throughout the life of the disease.
10. Approximately 40,000 people in the United States will die from MBC each year
Since MBC is a form of cancer that you will live with for the remainder of your life, many women die from the disease every year. However, by actively managing the disease and their treatments, many people live full, productive lives.
Reviewed July 13, 2015
By Michele Blacksberg RN
Edited by Jody Smith