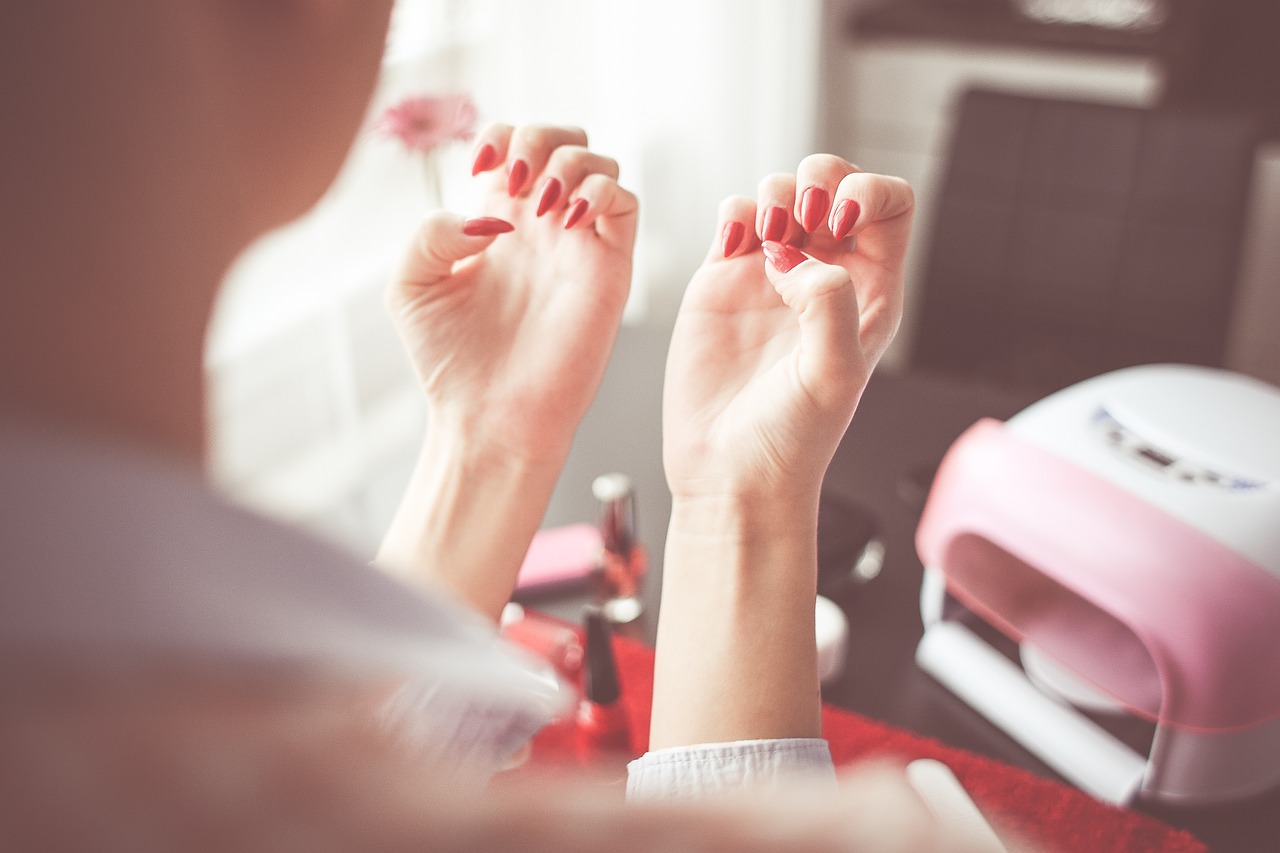 via Pixabay
Vertical nail ridges, which extend from your cuticle to the tip of your nail, are fairly common and often become more numerous or prominent as you age. Vertical ridges in your nails are not a health concern.
Although the exact cause of such ridging isn't known, heredity likely plays a role. If your fingernails change color or develop horizontal ridges, see your doctor. These changes may indicate underlying health problems, such as respiratory disease, malnutrition or even heart attack.
Many people don't realize that the fingernails can be an excellent barometer of overall health. In many cases, changes in the appearance of fingernails can be the first sign of an undiagnosed medical problem such as a circulatory problem, iron deficiency anemia or thyroid disease. Such signs as ridges in the fingernails, discolorations and changes in the contours of the nail base can be important signs of illness.
The distinction should be made between horizontal ridges in nails and vertical ridges in nails. Vertical nail ridges are seen rather commonly and usually are not signs of serious illness. These ridges generally extend from the base of your fingernail to the tip in an orderly, regular fashion.
On the other hand, horizontal nail ridges may indicate the presence of an underlying illness or medical condition, although this is not always the case. Horizontal nail ridges run from one side of the nail lengthwise across to the other side. One special type of horizontal nail ridge that may indicate underlying illness is called Beau's lines.
Beau's lines give horizontal, deeply grooved ridges in the nails which may be slightly darkened in appearance. There are a variety of causes for these distinctive ridges including a previous injury to the nail bed, malnutrition, certain medications, and metabolic disorders such as diabetes. The ridge which characterizes Beau's lines occurs when growth of the nail is temporarily arrested due to an underlying illness, nutritional or metabolic problem. If you have this type of horizontal nail ridge, see your doctor right away.
Sometimes the growth of the nail is briefly interrupted due to more common factors such as brief changes in nutritional status or slight trauma to the nail matrix. This can result in the formation of horizontal nail ridges secondary to brief interruptions in nail growth. These are usually not a cause for concern, although it would be advisable to consult with your doctor if you have obvious horizontal nail ridges since they can be a sign of nutritional deficiency or other underlying disease. In some rare cases, these lengthwise ridges can be a sign of arsenic poisoning.
If you've recently developed ridges in the nails, particularly if they are horizontal in nature, a consultation with your doctor would be advisable to rule out an underlying health problem.
Split fingernails are typically a result of repetitive or prolonged contact with water (dishwashing, tub baths, etc.). Nail polish remover also can contribute to split fingernails. Split fingernails usually aren't a sign of vitamin, mineral or other nutritional deficiencies.
To prevent split fingernails, treat your nails gently:
• Wear cotton-lined rubber gloves when using soap and water for prolonged periods or when using harsh chemicals
• Avoid long soaks in the tub
• Repair fingernail splits or tears with nail glue or clear polish
• Use nail polish remover no more than twice a month. If you polish your nails, touch up the polish in the meantime. When you do use nail polish remover, avoid those that contain acetone
• Limit manicures
• Rub moisturizing lotion into your fingernails after washing your hands and after removing nail polish
• Keep your fingernails neatly trimmed. Round the tips in a gentle curve
• If the splitting doesn't improve or you're concerned about your split fingernails, ask your doctor for additional suggestions
Sources:
http://www.wrongdiagnosis.com
http://hooked-on-nails.com
http://www.azteenmagazine.com
MC Ortega is the former publicist for the late Walter Payton and Coca-Cola. Ortega is a senior communications and messaging executive specializing in media relations, social media, program development and crisis communications. Also, Ortega is an avid traveler and international shopper. Ortega resides with her partner, Craig, dog, Fionne and extensive shoe collection. Ortega also enjoys jewelry design/production and flamenco dancing.