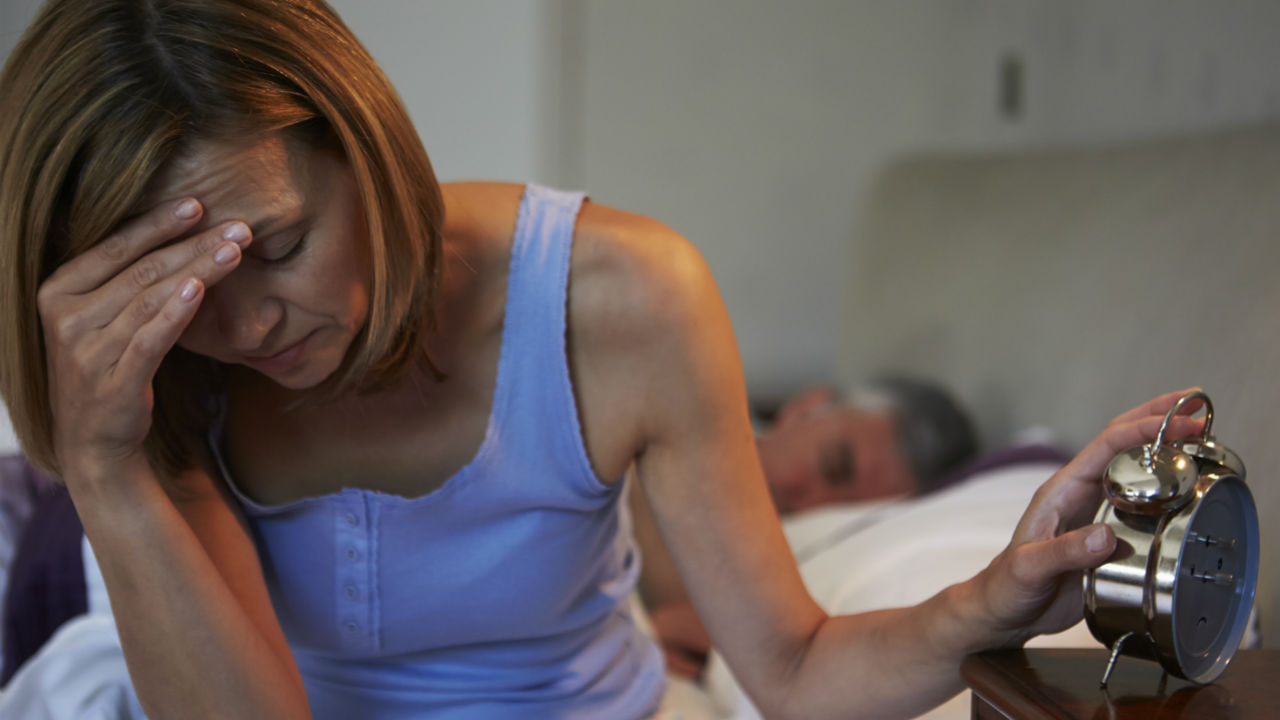 Monkey Business Images/PhotoSpin
Night sweats are episodes of nighttime sweating that soak your nightclothes or bedding even when your bedroom is a comfortable temperature (not excessively hot). Night sweats are a common problem many people experience from time to time. Although uncomfortable, night sweats oftentimes are not an indication of a serious medical problem.
A warmth and redness of the face or trunk (also referred to as flushing) can sometimes be hard to distinguish from true night sweats and may even accompany night sweats. Other symptoms (such as fever and/or chills) may accompany night sweats depend upon the underlying causes.
In some cases, night sweats may be triggered by certain medications such as antidepressants, antipyrectics, hormone therapy, and hypoglycemic agents. In addition, drug abuse (oftentimes of alcohol and/or heroin) may result in night sweats.
Many women have night sweats when they go through menopause. And, just as women experience a reduction in hormone production during menopause, some men experience a reduction in testosterone and dehydroepiandrosterone during an andropause phase. As a result, andropause, which is sometimes referred to as male menopause, can be the culprit for men.
Sometimes, night sweats can also be caused by an underlying medical disorder. For example, while tuberculosis and lymphoma are diseases in which night sweats are a dominant symptom, these diagnoses are quite rare. These diseases remain important diagnostic considerations for patients with night sweats, but other possible causes include an infection, problems with the nervous system, gastroesophageal reflux disease, obstructive sleep apnea, problems with body's hormone-producing glands and even a stroke or cancer.
If a history and physical do not reveal a possible diagnosis, a health care provider may order certain diagnostic tests including a human immunodeficiency virus test, thyroid-stimulating hormone test, purified protein derivative, complete blood count, erythrocyte sedimentation rate evaluation, chest radiograph, and bone marrow biopsy.
Sources:
Night Sweats Symptoms. Web. www.mayoclinic.com. Accessed 9 Nov. 11
http://www.emedicinehealth.com/night_sweats/page2_em.htm#symptoms
Night Sweats. Web. www.mayoclinic.com. Accessed 9 Nov. 11
http://www.mayoclinic.com/health/night-sweats/MY00576
Night Sweats in Men. Web. www.helpfornightsweats.com. Accessed 9 Nov. 11
http://www.helpfornightsweats.com/night-sweats-in-men/
Diagnosing Night Sweats. Web. www.aafp.org. Accessed 9 Nov. 11
http://www.aafp.org/afp/2003/0301/p1019.html
Reviewed November 10, 2011
by Michele Blacksberg RN
Edited by Jody Smith
Tags: