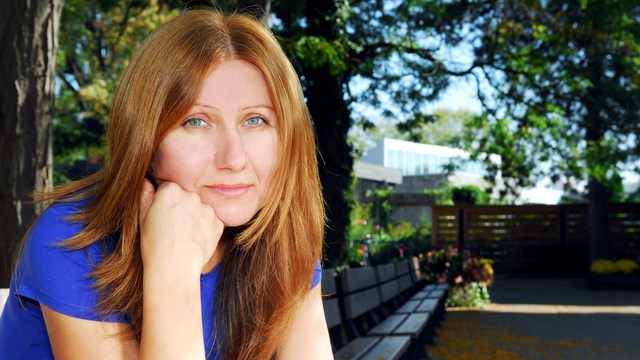 Elena Elisseeva/PhotoSpin
Think of perimenopause as the gateway to menopause. For example, perimenopause is the 2-10 year time frame before you enter into menopause. Well, how do you know you have entered perimenopause? The answer is very simple. Your period has changed.
The change could be shorter periods like four days instead of seven or the flow of your period is light one month and heavier another month. Everyone's symptoms will be different but the key, is your period has changed.
Symptoms of perimenopause range from the physical to the emotional. They include:
• Sleep disturbances
• Irregular periods
• Vaginal dryness
• Hot flashes
• Night sweats
• Mood issues
• Perimenopausal rage
• Short term memory issues
• Difficulty concentrating
Recently, the Doctor Oz show focused on a perimenopausal topic he called "perimenopausal rage."
Perimenopausal rage occurs in women between the ages of 35-55. The outbursts generally occur during the PMS phase of your period or two weeks before your period.
This rage is different than a typical anger spell as it "pops up without warning and feels out of place." A perimenopausal rage is an outburst beyond your typical anger level and it is level of anger which is an overreaction. For many, this feeling can be overwhelming and unsettling.
Symptoms of perimenopausal rage include:
• A long history of PMS
• Previous postpartum depression
• Out-of-proportion anger
• Mood swings within minutes
The main reason for this outburst may be the fluctuating hormones. Women's bodies are unique and very complex. As we age our bodies produce less progesterone and there seems to be a mismatch of hormone balance which may be causing this rage.
So what can you do about this rage?
The first thing to remember is not to panic. It is temporary and the key to managing this issue is balance. You may need to rethink your work, family and lifestyle issues as well as possible medications or alternative therapy.
Types of medication may include:
• Antidepressants
• The birth control pill
• Progesterone Cream
Therapy is also an excellent solution for perimenopausal rage. Couples therapy, anger management and cognitive therapy may be great solutions. You can learn new skills for managing issues and stress at home and at work.
Other things to consider are diet and exercise. In regards to diet consider eliminating or reducing caffeine, alcohol and sugar. While caffeine may stimulate your energy, it may also put you on the edge of an anger outburst.
Along with a balanced diet, Marcy Holmes, NP, Menopause Clinician, Women to Women, recommends the following supplements:
• Calcium and magnesium
• High-quality multivitamin and mineral formula rich in B-complex vitamins and vitamin D
• Omega-3 fish oil
Yoga and meditation are excellent ways to manage stress and focus on being in the moment.
Sources:
"New Releases." Perimenopause: Rocky Road to Menopause. Web. 21 Oct. 2013.
http://www.health.harvard.edu/newsweek/Perimenopause_Rocky_road_to_menopause.htm
"Conquering Perimenopause." The Dr. Oz Show. Web. 21 Oct. 2013.
http://www.doctoroz.com/videos/conquering-perimenopause
Reviewed October 21, 2013
by Michele Blacksberg RN
Edited by Jody Smith