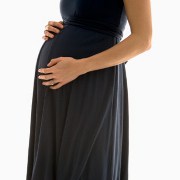 Photo: Getty Images
Preeclampsia is a condition that affects three to five percent of all pregnancies, and presents serious risks to the health of mother and baby. It is characterized by high blood pressure, protein in the urine, vascular abnormalities, and slower growth for the fetus. It is a leading cause of maternal death and premature birth. The cause is not established, but recent research points to an autoimmune mechanism.
Evidence for the autoimmune hypothesis has been reported by Dr. B. Vlkova, Dr. M. L. Mulligan, and Dr. Y. Xia. Fetal RNA that crosses the placenta into the mother's blood is believed to trigger autoantibodies to the angiotensin AT1 receptor. These antibodies have been identified in women with preeclampsia.
Understanding the mechanism for preeclampsia may lead to improved treatment and prevention options. Treatments in clinical trials include:
1. Vitamin D. Deficiencies have been linked to several autoimmune conditions. Researchers at the New York School of Medicine reported that preeclampsia is also related to vitamin D deficiency, and that the daily requirement during pregnancy may need to be revised based on studies in progress.
2. Aspirin plus progesterone. Aspirin is the most well-known anti-inflammatory drug.
3. Celecoxib (brand name Celebrex). This is a more specific anti-inflammatory drug.
4. Atorvastatin (brand name Lipitor), generally used to reduce high cholesterol. It also has anti-inflammatory properties.
5. Anti-digoxin antibody (brand name Digibind), an immune therapy approach to lowering blood pressure.
6. Sildenafil citrate (brand name Viagra), used for vascular conditions as well as for erectile dysfunction.
7. Antioxidant vitamins C and E.
8. Coenzyme Q10, an antioxidant dietary supplement.
9. L-arginine, an amino acid necessary for urinary excretion of nitrogen compounds.
10. Enoxaparin, an anticoagulant.
11. Urapidil, nicardipine, labetalol, nifedipine, methyldopa, clonidine. All these are standard drugs for high blood pressure.
12. Ephedrine and phenylephrine, commonly used as decongestants.
Some women with preeclampsia do not feel sick at all, so good prenatal care is important. Possible symptoms include swelling of the hands and face, sudden weight gain, headache, abdominal pain, agitation, decreased urine output, nausea, vomiting, and vision changes.
References:
1. Vlkova B et al, "Circulating free fetal nucleic acids in maternal plasma and preeclampsia", Med Hypotheses. 2010 Jun; 74(6): 1030-2.
2. Mulligan ML et al, "Implications of vitamin D deficiency in pregnancy and lactation", Am J Obstet Gynecol. 2010 May; 202(5): 429.
3. Xia Y et al, "Angiotensin receptors, autoimmunity, and preeclampsia", Journal of Immunology 2007; 179: 3391-95.
4. Clinical trials:
http://clinicaltrials.gov/ct2/results?term=preeclampsia
Linda Fugate is a scientist and writer in Austin, Texas. She has a Ph.D. in Physics and an M.S. in Macromolecular Science and Engineering. Her background includes academic and industrial research in materials science. She currently writes song lyrics and health articles.
Tags: