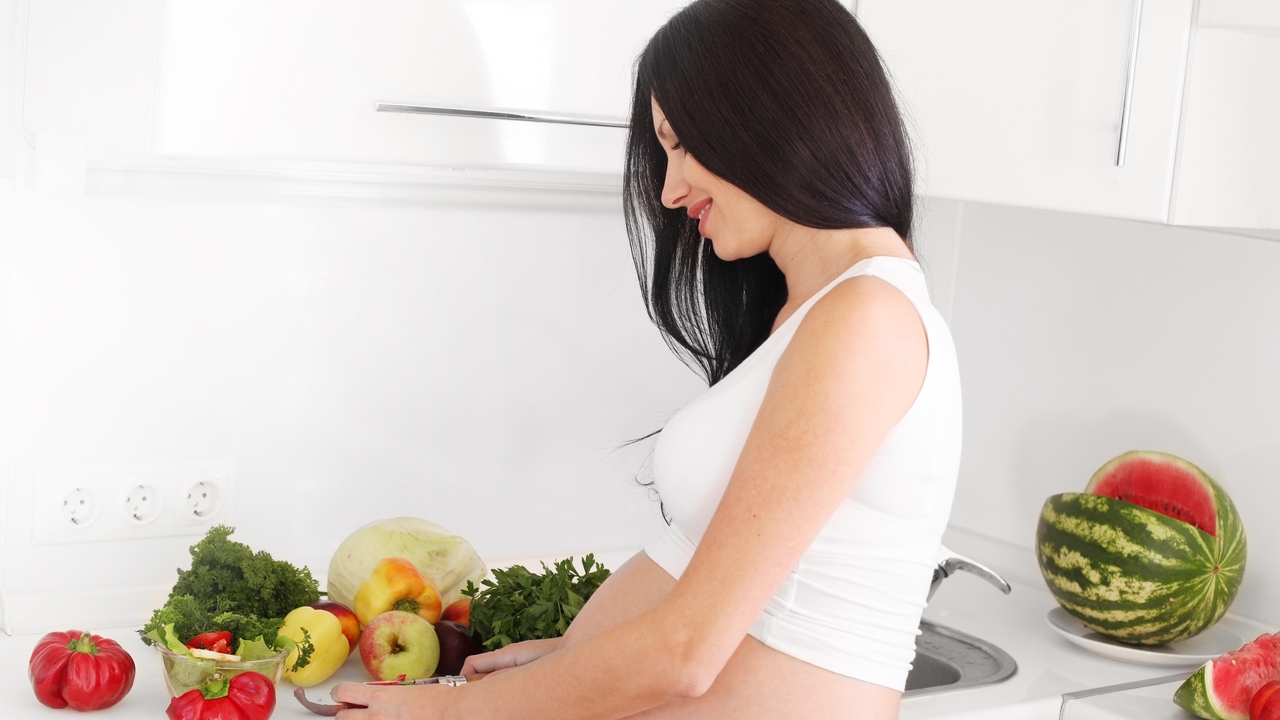 Liliia Rudchenko/PhotoSpin
While you may be taking a prenatal vitamin every day when you are pregnant, you need to increase your food intake by 300 calories per day. But it is also important to watch what you eat and drink over the next nine months.
Always check with your local health department before you eat any fish you catch yourself.
It's best to avoid herbal products (plants used in cooking or medicine) when you're pregnant. This is because there is very limited research available regarding herbal products and their safety during pregnancy.
It may not seem necessary to caution against eating nonfood items like clay, starch, paraffin or coffee grounds. But you may be surprised by some of the peculiar cravings some pregnant women get.
Or maybe you wouldn't be surprised. If you are having bizarre cravings of anything like this that's not food, please contact your health care provider for assistance with this matter.
The foods listed below are foods that you should not eat, or whose consumption should be limited, during your pregnancy.
Alcohol
Avoid alcohol during your pregnancy. According to Whattoexpect.com, alcohol enters your baby's bloodstream in the same concentration as it does into yours, but it takes twice as long to exit the baby's bloodstream.
Caffeine
You should limit your caffeine intake to only 200 milligrams per day. This includes food as well as caffeinated drinks. Two hundred milligrams are equal to one 12-ounce cup of coffee.
While you are pregnant, drink coffee that's decaffeinated (has a smaller amount of caffeine). Read labels on food, drinks and medicine to know how much caffeine you're getting. Tea, energy drinks, and soda are also high in caffeine.
Meat
Avoid raw and undercooked meat, including beef (carpaccio), poultry and pork. Be sure they are fully cooked before you eat them. Stay away from foods that have been preserved with nitrates and nitrites, like hot dogs and pates. They can also carry the bacterium Listeria.
Fish
Avoid smoked seafood, ceviches and fish tartare. Stay away from raw fish, especially shellfish such as raw oysters, shrimp and clams. Fish high in mercury (shark, swordfish, king mackerel and tilefish) should not be eaten.
Other fish to stay away from are tuna steak, albacore tuna, grouper, farmed salmon, and red snapper. Wild striped bass, orange roughy, Atlantic halibut and blue marlin should also be avoided.
Dairy products
Don't eat raw or lightly cooked eggs, or any foods made with them. Raw cake batter and raw cookie dough are not safe to eat. Stay away from soft-scrambled eggs, and unpasteurized juice or milk. Unpasteurized soft cheeses like Brie, Feta, Camembert, Roquefort, queso blanco, queso fresco and Panela) should be avoided.
Vegetables
Avoid raw sprouts like mung bean sprouts and alfalfa sprouts.
Other
Don't take herbal pills or drink herbal teas.
Sources:
"Foods to Avoid During Pregnancy." Whattoexpect /Web. 11 Mar. 2015.
http://www.whattoexpect.com/pregnancy/photo-gallery/foods-to-avoid-during-pregnancy.aspx#/slide-1
"Eating and Nutrition." Foods to Avoid or Limit during Pregnancy. Web. 11 Mar. 2015.
http://www.marchofdimes.org/pregnancy/foods-to-avoid-or-limit-during-pregnancy.aspx#
Reviewed March 12, 2015
by Michele Blacksberg RN
Edited by Jody Smith