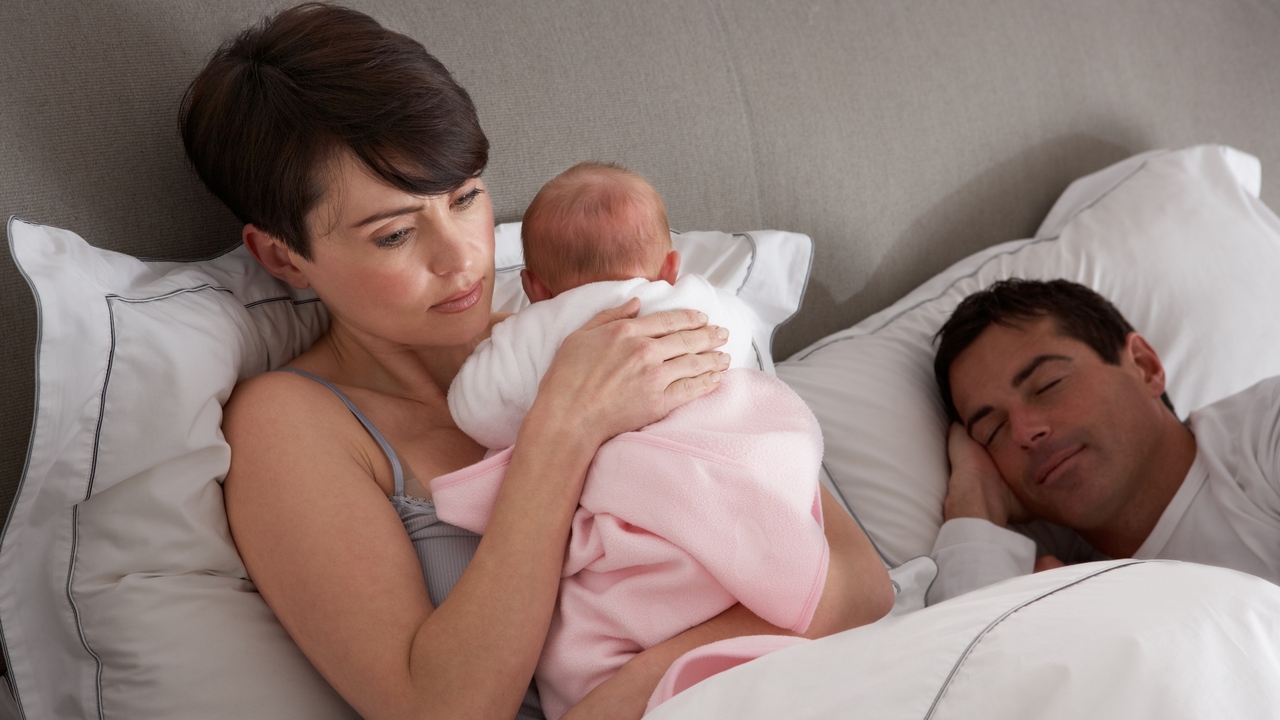 MonkeyBusiness Images/PhotoSpin
Postpartum depression is the most common complication of childbirth, and occurs in about 13 percent, or at least one in eight women, according to a Burlington Free Press article.
This was reported by Dr. Yael Nillni, a licensed psychologist and an advanced fellow in women's mental health at the National Center for Posttraumatic Stress Disorder, Women's Health Sciences Division at the Veterans Affairs Boston Healthcare System.
In some women, symptoms of depression may occur approximately two and four weeks after the birth of their baby.
In an interview with the Burlington Free Press, Nillni mentioned that at least five of the following symptoms indicate postpartum depression. These include:
• Depressed mood
• Loss of interest in activities
• Appetite disturbance
• Sleep disturbance
• Feeling restless or slowed down
• Loss of energy
• Feelings of worthlessness or guilt
• Decreased concentration
• Thoughts of death or suicide
It is common for women to experience anxiety-related symptoms postpartum. Nillni stated that "these symptoms would need to occur most of the day nearly every day for at least two weeks and begin within four weeks of delivery."
Factors that contribute to the increase in the occurrence of postpartum depression include poor marital relationships, increased sensitivity to the decline of hormones postpartum, low social support, a history of depression prior to pregnancy, and increased life stressors during pregnancy.
There is help for those who suffer from postpartum depression.
If you feel that you have postpartum depression, contact your health care provider immediately. You can discuss possible treatments and medical concerns with your doctor if you are breast-feeding.
It is important to receive help, as untreated depression can have serious impact, both short-term and long-term, on the child and the mother.
Possible treatments include antidepressant medications, cognitive-behavioral therapy (CBT) and interpersonal therapy (IPT), and even plain old fashioned phone support.
One of the main reasons people do not seek medical attention is cost but some forms of help are not expensive. 
A recent study mentioned in the Huffington Post "found that women with postpartum depression, who participated in peer telephone counseling from other women who had previously suffered from the disorder and recovered, found that the conversations helped relieve symptoms."
In addition, research from a Northwestern University study estimated that 1 in 10 fathers suffers from postpartum depression. According to the Huffington Post, "Postpartum depression in dads can affect their ability to parent and cause anxiety and behavioral issues in toddlers."
Sheehan D. Fisher, a co-author of the study and an instructor of psychiatry and behavioral sciences at Northwestern's Feinberg School of Medicine, was interviewed by the Huffington Post.
Fisher said, "The fact is that, given that there's often two parents in the home working with the child, both parents' depressive symptoms can have a very similar level of effect to the point that both need to be addressed."
Postpartum depression is manageable, and resources are available. To find local resources and information, you can go to http://www.postpartum.net
Sources:
Adams, Rebecca. "Why We Need To Be Talking About Postpartum Depression In Dads." The Huffington Post. TheHuffingtonPost.com. Web. 26 Mar. 2015.
http://www.huffingtonpost.com/2015/03/17/postpartum-depression-dads_n_6880806.html
Bologna, Caroline. "Phone Support Can Help Ease Postpartum Depression, Study Suggests." The Huffington Post. TheHuffingtonPost.com. Web. 26 Mar. 2015.
http://www.huffingtonpost.com/2015/02/26/postpartum-depression-phone_n_6755450.html
"Doctor: Postpartum Depression Occurs in 1 in 8." Burlington Free Press. Web. 26 Mar. 2015.
http://www.burlingtonfreepress.com/story/news/local/2015/02/27/doctor-postpartum-depression-occurs/24138763
Reviewed March 26, 2015
by Michele Blacksberg RN
Edited by Jody Smith