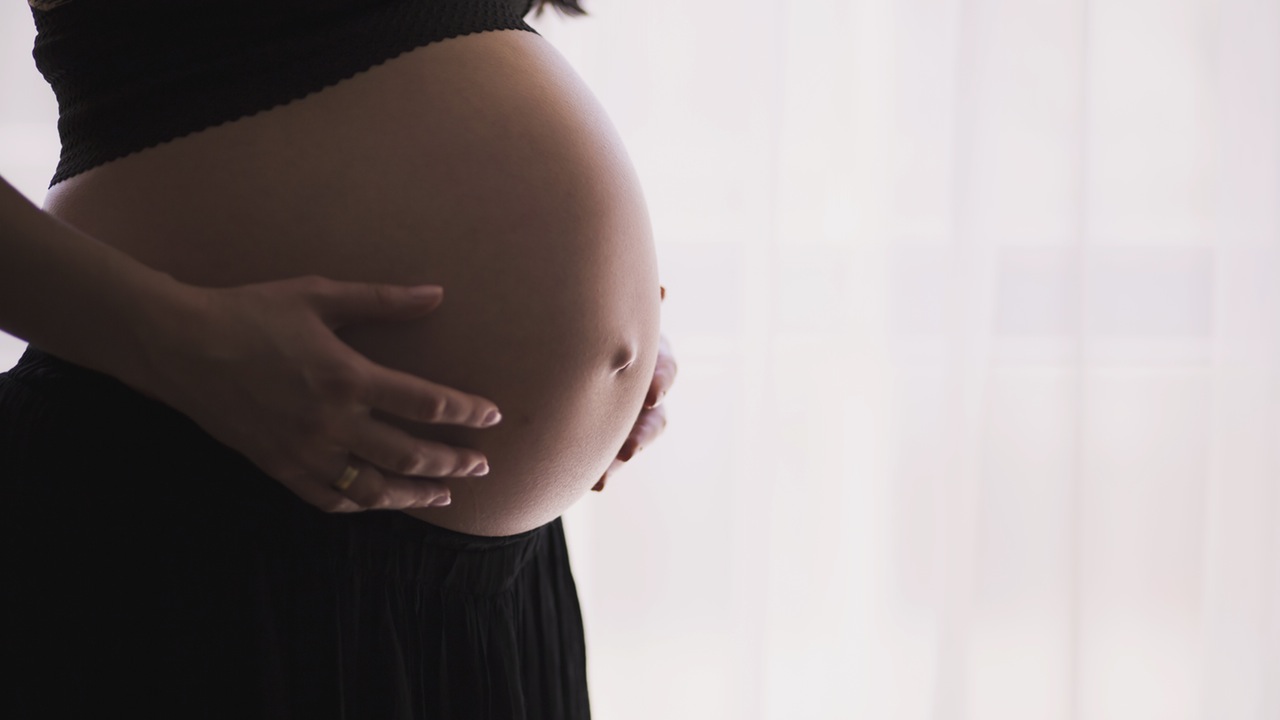 MonkeyBusiness Images/PhotoSpin
PUPPP (pruritic urticarial papules and plaques of pregnancy) is the second most common skin rash that occurs during pregnancy.
PUPPP usually develops during a first pregnancy, arising late in the third trimester at about 35 weeks. However, the rash can also start up right after delivery.
PUPPP occurs in about 1 in 160 pregnancies and is less common in Blacks. (1)
According to About.com, "the rash of PUPPP almost always begins in the stretch marks (striae) of the abdomen" and does not involve the belly button. This is one clue that differentiates PUPPP from other pregnancy rashes.
The rash appears as small red raised bumps (wheals) in the stretch marks that seem to grow together forming larger sized elevations. PUPPP is very itchy and sometimes spreads to the thighs, buttocks, breast and arms.
The cause of PUPPP is not clearly known though it has been suggested that it may be a result of fetal cells that invade the mother's skin during pregnancy. Another theory is that it may have genetic connections through the father's side, stated WhattoExpect.com.
Interestingly, About.com said that since 70 percent of women with PUPPP deliver boys, it has been hypothesized that male fetal DNA may act as an irritant.
Treatments
Mainstream treatments for PUPPP include the use of topical steroids. Oral steroids are usually avoided while a woman is pregnant. Oral anti-histamines such as Benedryl can be tried to help sleep at night but may not be effective. (1)
Other non-medical treatments involve taking soothing bathes with products such as Alveno, using aloe vera lotion, or placing cool compresses on the rash-inflicted areas.
In a pregnancy forum, mothers shared other home remedies they felt were helpful.
Some used anti-dandruff soaps/shampoos such as pine tar or Selsun blue to wash the rash. Others used diaper rash cream such a zinc oxide or calamine lotion. A few women felt that low levels of Vitamin D were a contributor. (4)
Since the cause of PUPPP is still unknown, there is no preventive practice a pregnant mom can use to prevent it from occurring.
Fortunately, PUPPP does not cause risk to the baby and is not likely to occur in subsequent pregnancies. In most cases, the rash typically resolves in four to six weeks.
Sources:
1) Pruritic Urticarial Papules and Plaques of Pregnancy. Medcape Reference. Retrieved Dec. 8, 2012.
http://emedicine.medscape.com/article/1123725-overview#showall
2) Pruritic Urticarial Papules and Plaques of Pregnancy – PUPPP. About.com. Dermatology. Retrieved Dec. 8, 2012.
http://dermatology.about.com/cs/pregnancy/a/puppp.htm
3) Skin Rash (PUPPP) During Pregnancy. What To Expect.com. Retrieved Dec. 8, 2012.
http://www.whattoexpect.com/pregnancy/whose-body/skin-rashy.aspx#
4) Forum: What treatment is available for PUPP? Retrieved Dec. 8, 2012.
http://www.i-am-pregnant.com/encyclopedia/Pregnancy/PUPPP
Michele is an R.N. freelance writer with a special interest in woman's healthcare and quality of care issues. Other articles by Michele are at www.helium.com/users/487540/show_articles
Edited by Jody Smith
Tags: