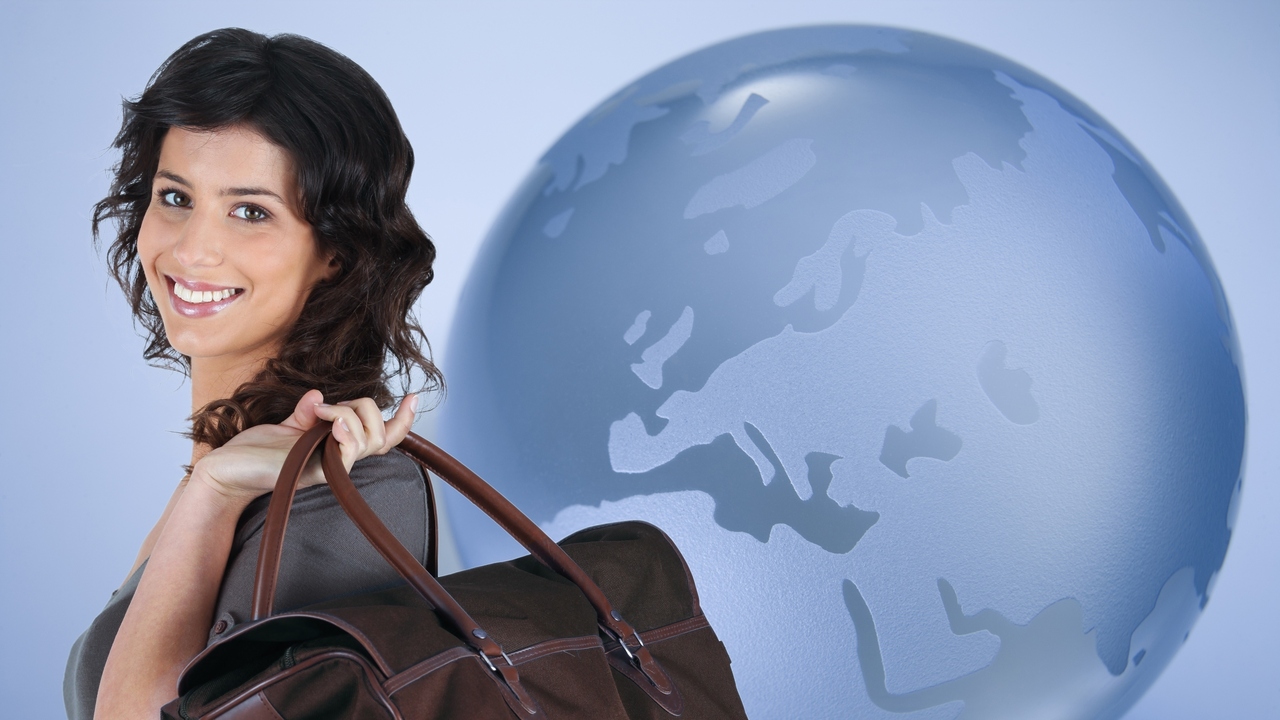 MonkeyBusiness Images/PhotoSpin
Pregnant women are traveling more and more for work and pleasure. While you are pregnant, there are some important things to be aware of when you are traveling.
First, pregnant women should avoid the full body scanners at the airport and request a physical pat-down.
Pregnant women should not fly after the thirty-sixth week of pregnancy. Some domestic airline carriers allow women to travel up to the eighth month of pregnancy. Some airlines may require a doctor's note allowing you to fly during your final trimester.
For a pregnant woman, the perfect time to fly may be between weeks 14 and 27 or in the second trimester. Also, during this period your energy levels are higher and risk for a miscarriage is low and you are past the first trimester of morning sickness.
Air travel while you are pregnant is safe for you and your baby. But there are some things you can do to make your travel safer and more comfortable.
According to the American Pregnancy Association and the American College of Obstetricians and Gynecologists, here are several things to make air traveling easier when you are pregnant. For example:
• Before you pack, secure permission from your medical practitioners.
• Contact your airline to see if they have any restrictions for pregnant women.
• Book an aisle seat or bulk head seat. The aisle seat will make trips to the bathroom easier and the bulk head seat will allow you to stretch your legs during a flight.
• Travel on major airlines with pressurized cabins and avoid smaller private planes. If you must ride in smaller planes, avoid altitudes above 7,000 feet.
• Prior to departure, ask your prenatal caregiver to refer you to an obstetrician or midwife at your final destination
• Bring a copy of your prenatal chart. This includes your age, date of last period, due date, past pregnancies, disease risk factors, pregnancy-related tests, ultrasounds, etc.
• Before your flight avoid carbonated drinks.
• Avoid any foods that produce gas before your travel.
• Always wear your seat belt during your flight.
• The proper way to wear your seat belt is below your belly and low on the hipbones.
• Consult your health care provider about an anti-nausea medication if you are prone to air sickness.
• Locate the nearest hospital or medical center near your final destination.
Travel should be effortless when you are pregnant, but also convenient for frequent potty stops, meal breaks, with time to stretch the legs.
If your health care practitioner doesn't want you to fly, consider taking a short car ride for a mini-vacation before the end of your pregnancy instead.
Sources:
"Pregnancy." Whattoexpect. Web. 4 Mar. 2015.
http://www.whattoexpect.com/pregnancy/ask-heidi/flying-restrictions.aspx
"Traveling by Plane When Pregnant." BabyCenter. Web. 4 Mar. 2015.
http://www.babycenter.com/0_traveling-by-plane-when-pregnant_6955.bc
"Pregnancy and Travel." American Pregnancy Association. Web. 4 Mar. 2015.
http://americanpregnancy.org/pregnancyhealth/travel.html
"Travel During Pregnancy." Acog.org. Web. 4 Mar. 2015.
http://www.acog.org/~/media/For%20Patients/faq055.pdf?dmc=1&ts=20140321T1112597234
Reviewed March 5, 2015
by Michele Blacksberg RN
Edited by Jody Smith