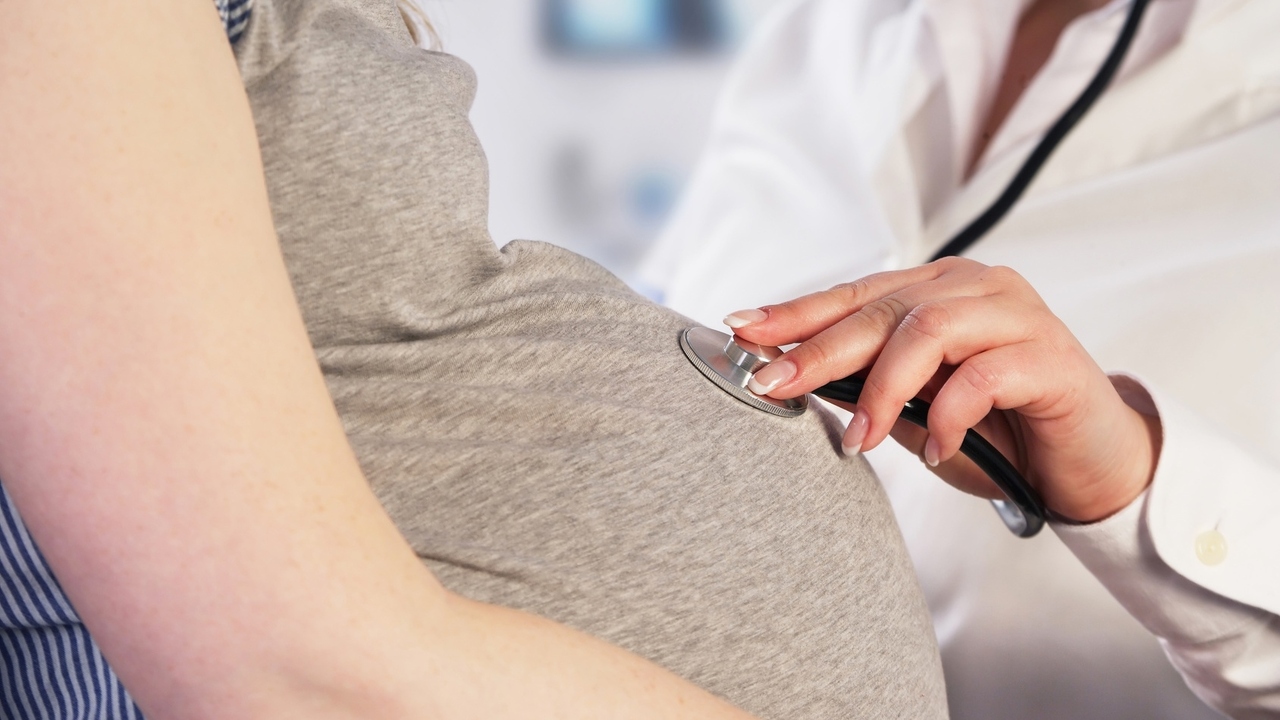 emiliau/Fotolia
Depression and its effect on mothers and babies can begin long before delivery. One of the concerns about prescribing antidepressants during pregnancy is that they may lead to preterm labor or other health risks.
However, a recent study by researchers from Massachusetts General Hospital and Brigham and Women's Hospital, has shown that not taking antidepressants to treat depression may contribute to a similar health risk to the infants.
Of the 7,267 women screened for depression who had delivered at 20 weeks or later, 831 (11 percent) were found to have depression using the Edinburgh Postnatal Depression Scale.
The study results were controlled statistically for: maternal age, race, income, body mass index, tobacco use, lifetime diagnosis of major depression as well as anxiety, diabetes, hypertension and preeclampsia.
Researchers found that "depressive symptoms were associated with a 27 percent increased relative risk of preterm birth (less than 37 weeks of gestation), an 82 percent increased risk of very preterm birth (less than 32 weeks of gestation), and a 28 percent increased risk of having a baby small for gestational age," reported the New York Times.
A secondary analysis was done on women who had taken antidepressants during their pregnancy. Out of the original group, 518 women (7 percent) were exposed to antidepressants. These women did not have a greater incidence of preterm labor or a small-for-gestational-age infant.
This group size was admittedly small to infer a link, according to the researchers. However, in view of the higher risk of premature births that occur in women with depression, further studies would help evaluate which women may benefit from taking antidepressants.
Earlier studies have also shown similar outcomes, relating depression to the incidence of premature birth.
Previously, researchers reported in the American Journal of Obstetrics & Gynecology in 2012, on a study of 14,175 women, that 9 percent of them had screened positive for depression with the use of the Edinburgh Postnatal Depression Scale.
Reuters Health reported that "14 percent delivered before the 37th week of pregnancy, versus 10 percent of other women."
The findings do not prove that depression directly leads to preterm birth. There were other variables in this study that were not evaluated for, such as a smoking or drinking history during pregnancy.
However, it is clear that depression screening should be part of prenatal care to benefit both the mother and the infant. A woman's doctor should determine which risk is greater — preterm labor from taking an antidepressant while pregnant, or preterm labor that may be induced by the depression itself.
Lead author of the Massachusetts Hospital study, Dr. Kartik K. Venkatesh, a clinical fellow in obstetrics and gynecology at Harvard told the New York Times that by "screening early in pregnancy, you could identify those at higher risk and counsel them about the importance of treatment."
Venkatesh suggested, "Treating these women for depression may have real benefits."
Michele is an R.N. freelance writer with a special interest in woman's health care and quality of care issues.
Edited by Jody Smith
Article Sources
1) Treating Pregnant Women for Depression May Benefit Baby, Too. New York Times.com. Retrieved May 17, 2016.
http://well.blogs.nytimes.com/2016/04/26/treating-pregnant-women-for-depression-may-benefit-baby-too/?ref=health
2) Venkatesh KK1, Riley L, Castro VM, Perlis RH, Kaimal AJ. Association of Antenatal Depression Symptoms and Antidepressant Treatment With Preterm Birth. Obstet Gynecol. 2016 May;127(5):926-33. doi: 10.1097/AOG.0000000000001397
http://journals.lww.com/greenjournal/Fulltext/2016/05000/Association_of_Antenatal_Depression_Symptoms_and.17.aspx?version=meter+at+0&module=meter-Links&pgtype=Blogs&contentId=&mediaId=%25%25ADID%25%25&referrer=&priority=true&action=click&contentCollection=meter-links-click
3) Depression during pregnancy tied to preemie births. Reuters Health. Retrieved May 17, 2016.
http://www.reuters.com/article/us-depression-pregnancy-idUSBRE86O1EY20120725
4) Heather Straub, MD et al. Antenatal depressive symptoms increase the likelihood of preterm birth. October 2012Volume 207, Issue 4, Pages 329.e1–329.e4.
http://www.ajog.org/article/S0002-9378(12)00646-1/abstract