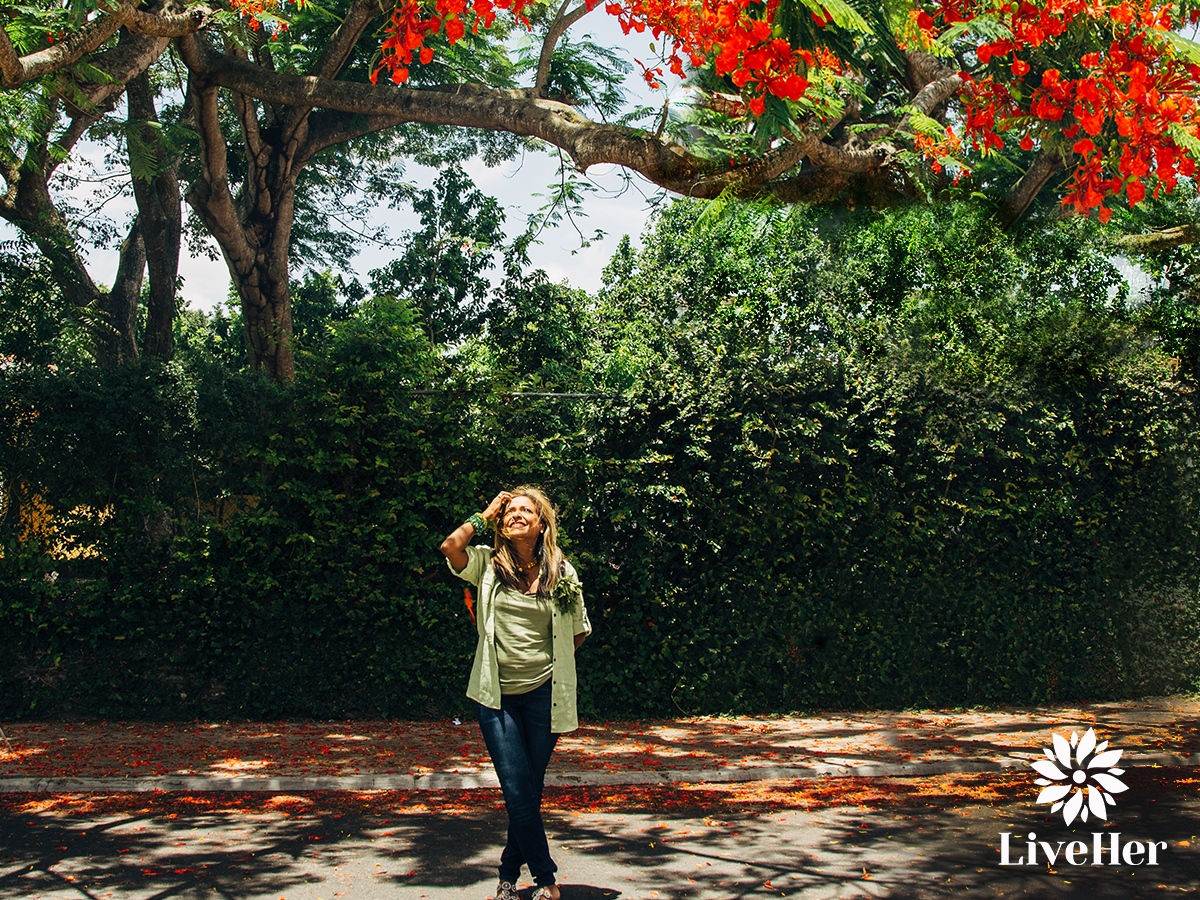 Bel Kambach – one of the LiveHer women – happy to be home in the Dominican Republic
"It is health that is real wealth. And not pieces of gold and silver." – Gandhi
Many people have heard the above quote, yet have not been challenged in life to truly understand it. Bel Kambach understands this quote, and then some.
This vibrant single mom from the Dominican Republic speaks six languages, has visited 103 countries and works as a professor at St. Cloud State University of Minnesota. In 2009, she was diagnosed with Primary Biliary Cholangitis (PBC), which has since progressed to stage 4 cirrhosis, putting Bel on the UNOS liver transplant list. She is also one of the stars of the LiveHer campaign, a new national photography project to raise awareness of PBC, and the importance of liver health.
Throughout the interview, Bel showed that women can be simultaneously strong and vulnerable as she shared both her tears and her laughter while discussing her PBC journey.
She began the interview with two sentences that showcased her kindness: "Feel free to ask me anything. My life is an open book."
Tell us about what brought you to the doctor initially.
I have always been a very healthy woman. At different points in my life I have been vegetarian or even vegan; plus, I always eat organically. I have never used drugs, alcohol, or even smoked.
However, my story began with a severe itch in my feet. At first, I thought it was a skin problem or a rash, but my dermatologist said there was nothing wrong with my skin. Instead he said that the itch could be coming from within, and suggested that I should have my internal organs tested. These tests included a liver function test, and once my doctor saw the results, we knew there was a problem – my liver enzyme levels were off the charts! They were so high that the doctors were shocked that I wasn't experiencing any other liver disease symptoms.
Immediately following these tests, I was diagnosed with autoimmune hepatitis and put on prescription steroids. However, over time I wasn't responding to the treatment so it became clear that was not the correct diagnosis. Turns out I was misdiagnosed and mistreated for three years. Then in 2009, my doctors diagnosed me with PBC, a rare, progressive autoimmune disease that affects the bile ducts in the liver.
How do you manage your symptoms?
I always make sure I have a fork in my bag to help with the severe itching. It is the only way to find relief. Sometimes I even use a door mat with bristles to help relieve the itch – you know, the one people use to brush dirt off their shoes. Besides these DIY remedies, I also make sure to talk with my doctors about possible treatments. However, due to my stage 4 cirrhosis, my only option left is to play the waiting game until I can receive a new liver.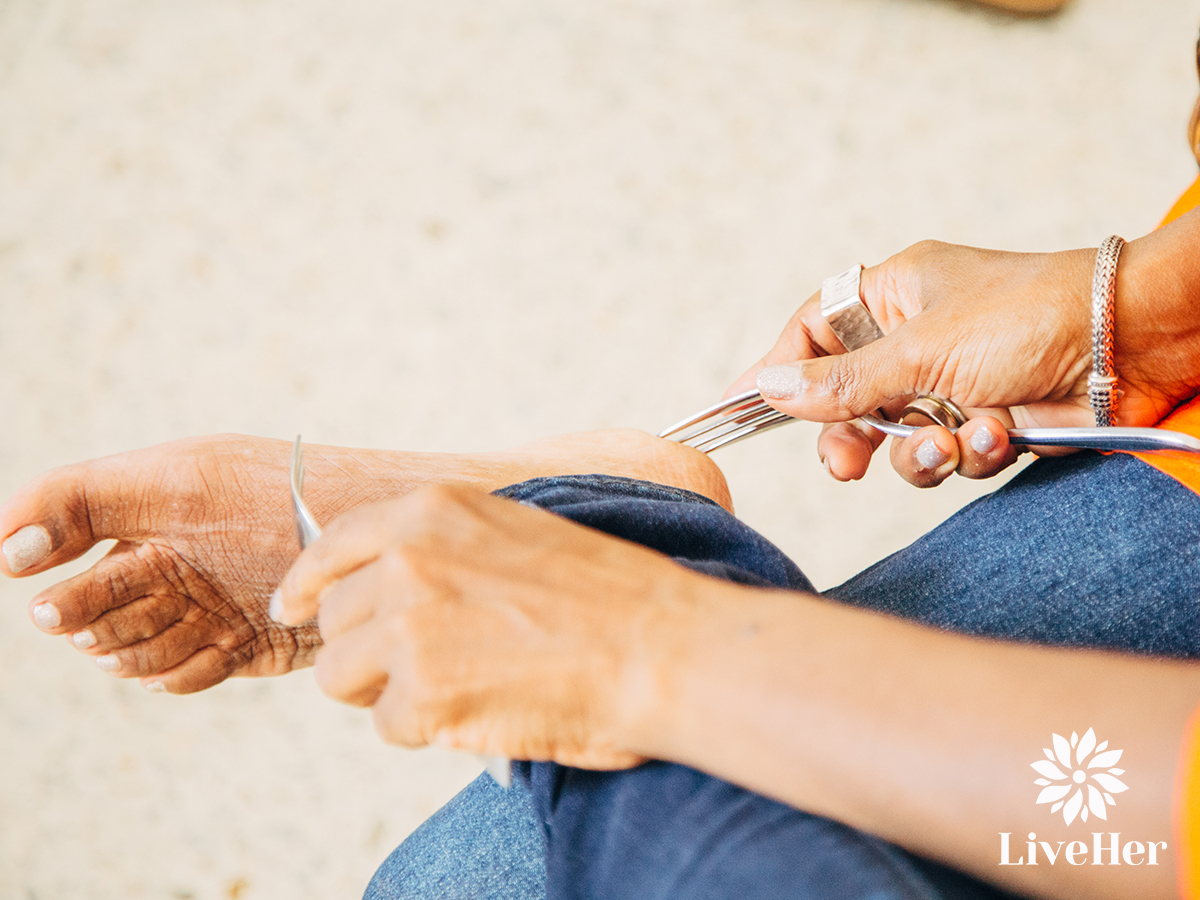 Due to severe itching, Bel scratches her skin with forks to help relieve the pain
Do you have a support group?
Every day I log into Facebook and check out the PBCers Group and every day I get messages. PBC can be a very lonely illness, but this group has ~5,000 people – almost all women – from around the world who help, care for and empower all of its members.
It is a great community since we all understand the PBC experience – what it is like to wake up in the middle of the night due to severe itching or to experience your skin and eyes turning yellow. Through this group, I now have ~5,000 cheerleaders who are willing to listen – whether the news is good or bad.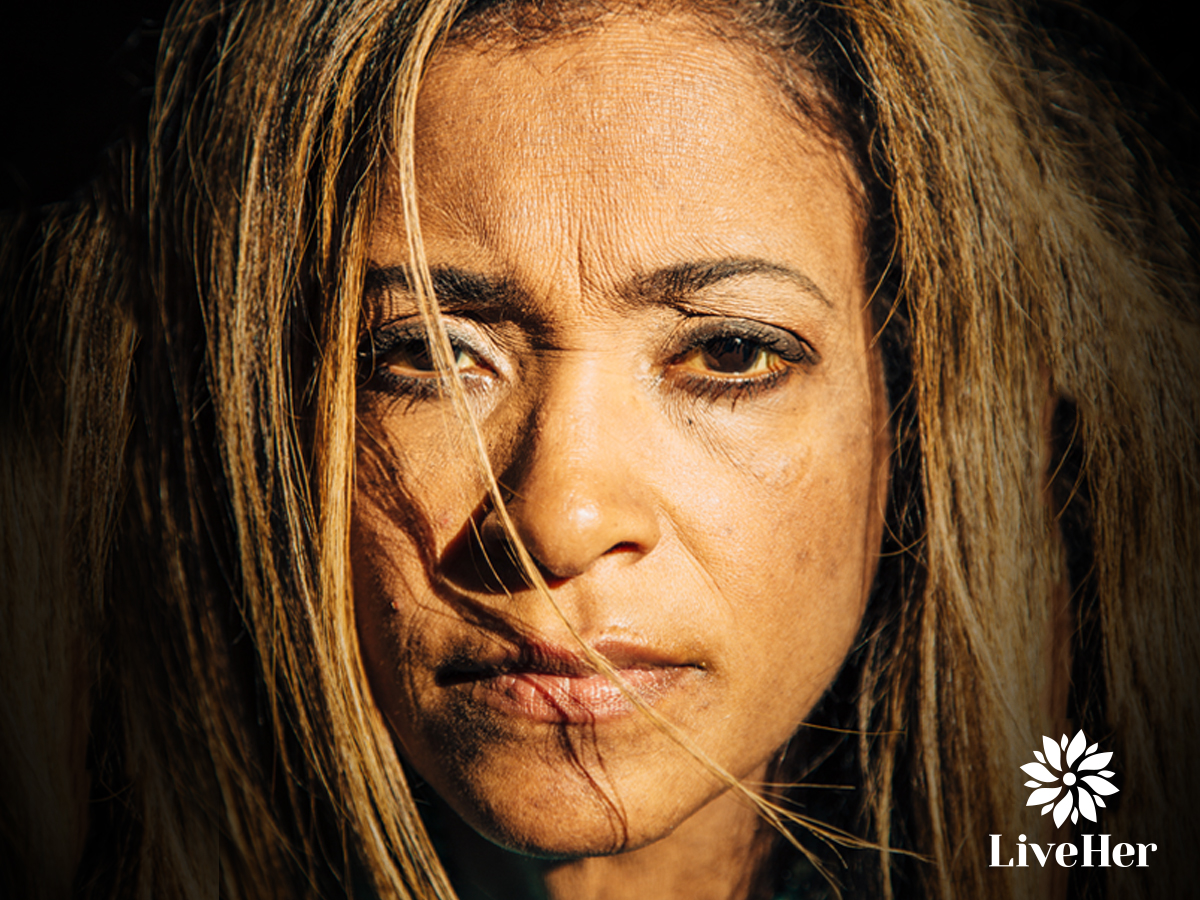 Jaundice, also known as the yellowing of the skin and eyes, is a symptom of PBC
What motivates you to keep fighting?
Family keeps me going. Since this rare disease can put you into a very dark place, I think of my 15-year-old daughter and her future whenever I get down. Thinking of her graduating from high school or college, and accomplishing the milestones that I have been lucky enough to experience in life helps me get by. It's for her that I pray every day for a miracle.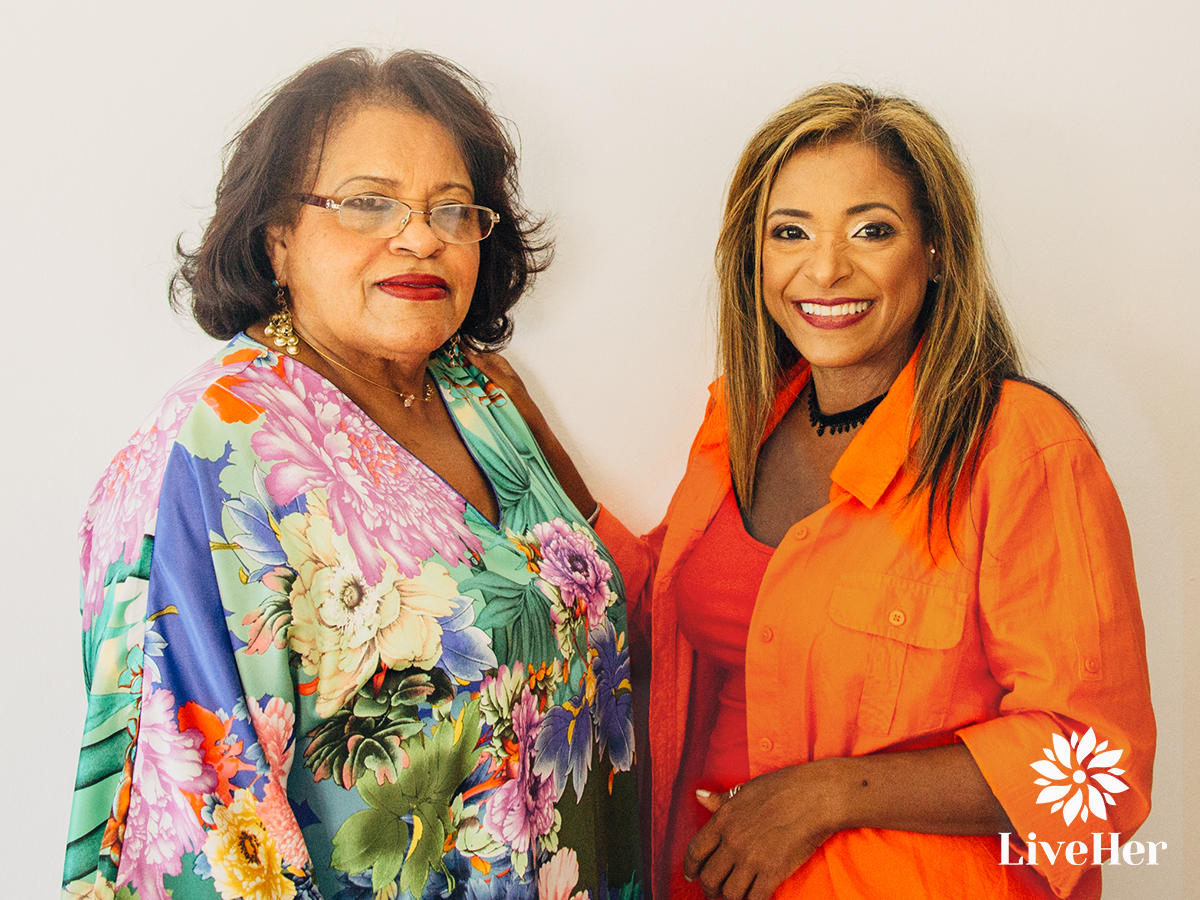 Bel with her mother in her childhood home in the Dominican Republic
What made you decide to participate in the LiveHer campaign?
What first drew me in was the name – I could immediately identify with it. For me, livers and women are my unwritten priorities in life. I also loved the visual component of the campaign. As a professor, I understand that most people – especially the younger generation – are visual learners. Emily's kick-ass photography is able to capture the PBC experience. As ugly as I am right now, she was able to make me look and feel beautiful.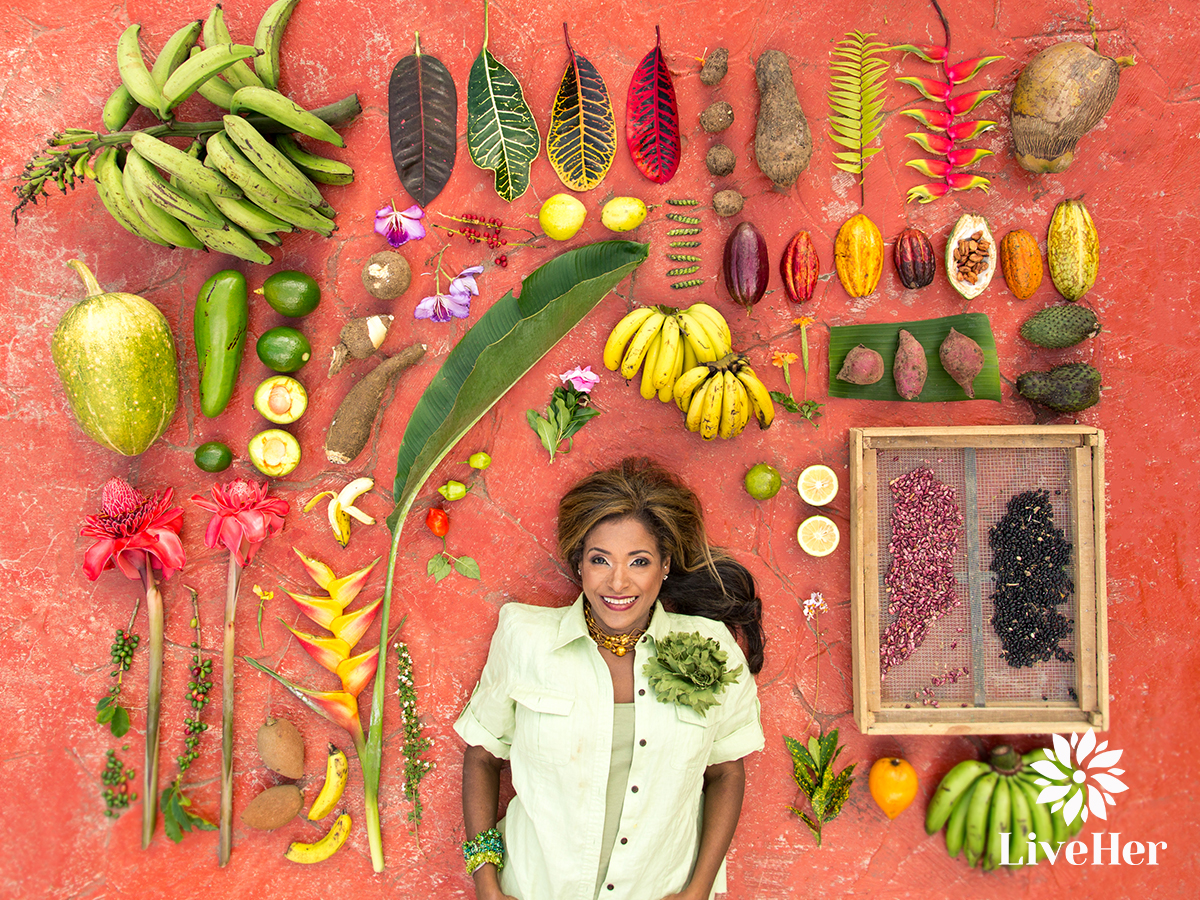 "Emily placed every single one of my favorite flowers and food in this photograph – everything that was important to me as a Latina."
Every image that she took, even the ones showing my painful and ugly symptoms, shows the humanity and the hell that a woman with PBC can go through. I couldn't have asked for a better campaign than this one. I hope that these photographs create a larger awareness of PBC and that more women share their story. I want them to know they are not alone.
***
Interested in seeing more beautiful photos of Bel? Then check out the LiveHer Facebook page.
This content is sponsored by Intercept Pharmaceuticals, Inc.