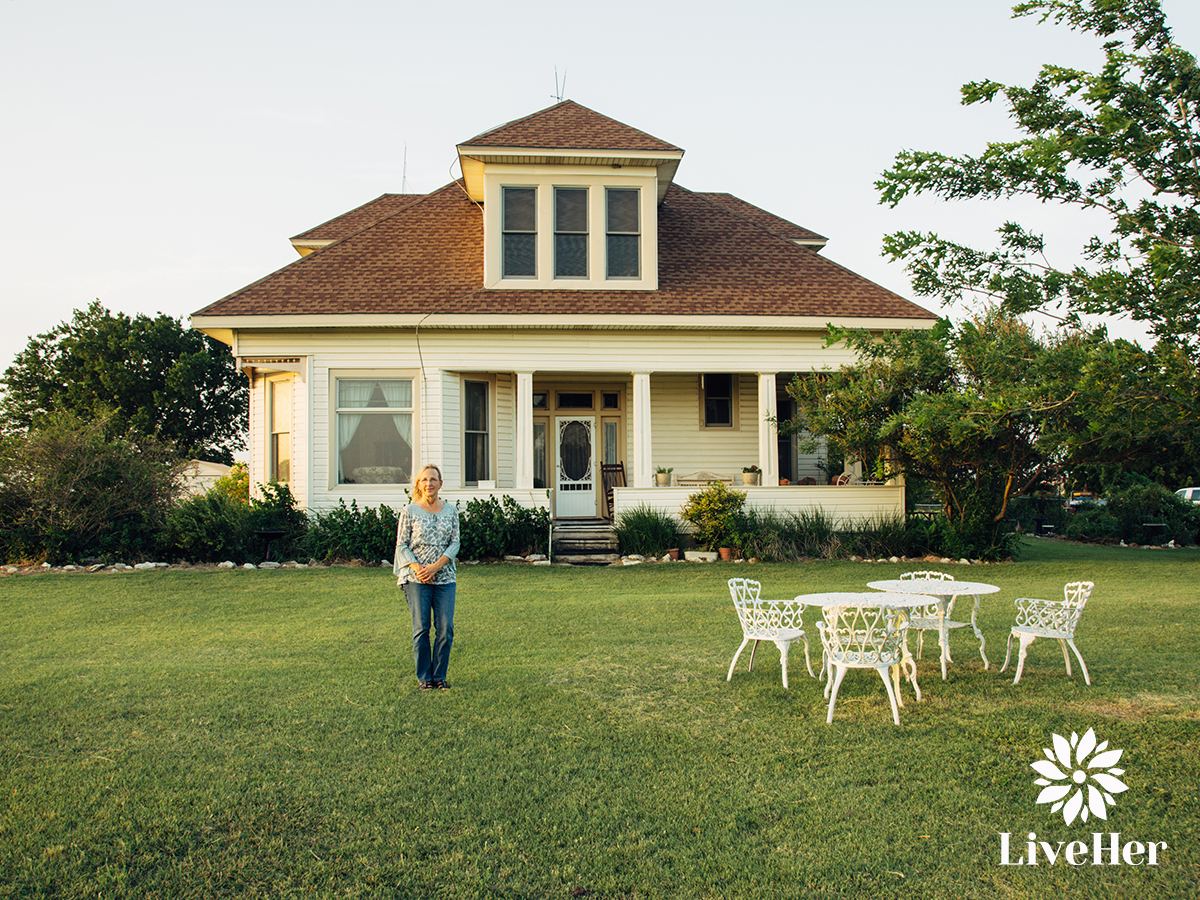 Debbie proudly standing in front of her country home.
Debbie Parsley of Austin, Texas could be your best friend. Or your mom, sister, coworker or perhaps a friendly neighbor.
It's just the kind of woman Debbie is -- she exudes a warmth, authenticity and optimism that can make anyone who meets her quickly feel like they've known forever. But even for those close to Debbie, many don't realize that she is living with a serious health condition that often shows no symptoms until the disease has advanced.
A supervisor in the fingerprint department for the state of Texas, Debbie has many outside hobbies and interests, including a passion for nature and gardening. Following her retirement one day, she hopes to have a second career growing, harvesting and selling flowers and vegetables from her country home that she cherishes.
She had been planning to retire years ago, but as part of these preparations she needed a routine blood test. The lab work showed there was a problem, and after multiple tests, a liver biopsy confirmed that Debbie had an autoimmune liver disease called primary biliary cholangitis, or PBC. What began as a simple blood test, ended with Debbie learning that she had a serious ailment that could change her future retirement plans and her life.
Debbie's daughter, Emily Blincoe, is an accomplished photographer. Emily received the opportunity to be the lead photographer for a special campaign called LiveHer, which intends to promote focus and support for PBC.
Emily immediately stepped up to lead the photography effort. She was eager to be involved in a project that would be so meaningful to others and to her own family.
Debbie and Emily kindly agreed to share their experience with us in an interview.
How did you first learn of your diagnosis?
Debbie:
In 2007, I went in for routine blood work that showed I had elevated liver enzymes. The doctors did not know why they were elevated because I did not have any other symptoms and overall felt healthy.
Following my doctor's advice, I began to try diet changes and cut out drinking any alcohol, along with some other adjustments. However, these changes had no influence on my lab results. So for several years, they just watched my liver test levels, since I still did not experience any symptoms.
It wasn't until four years later in 2011, after I had a liver biopsy, that I learned I had PBC.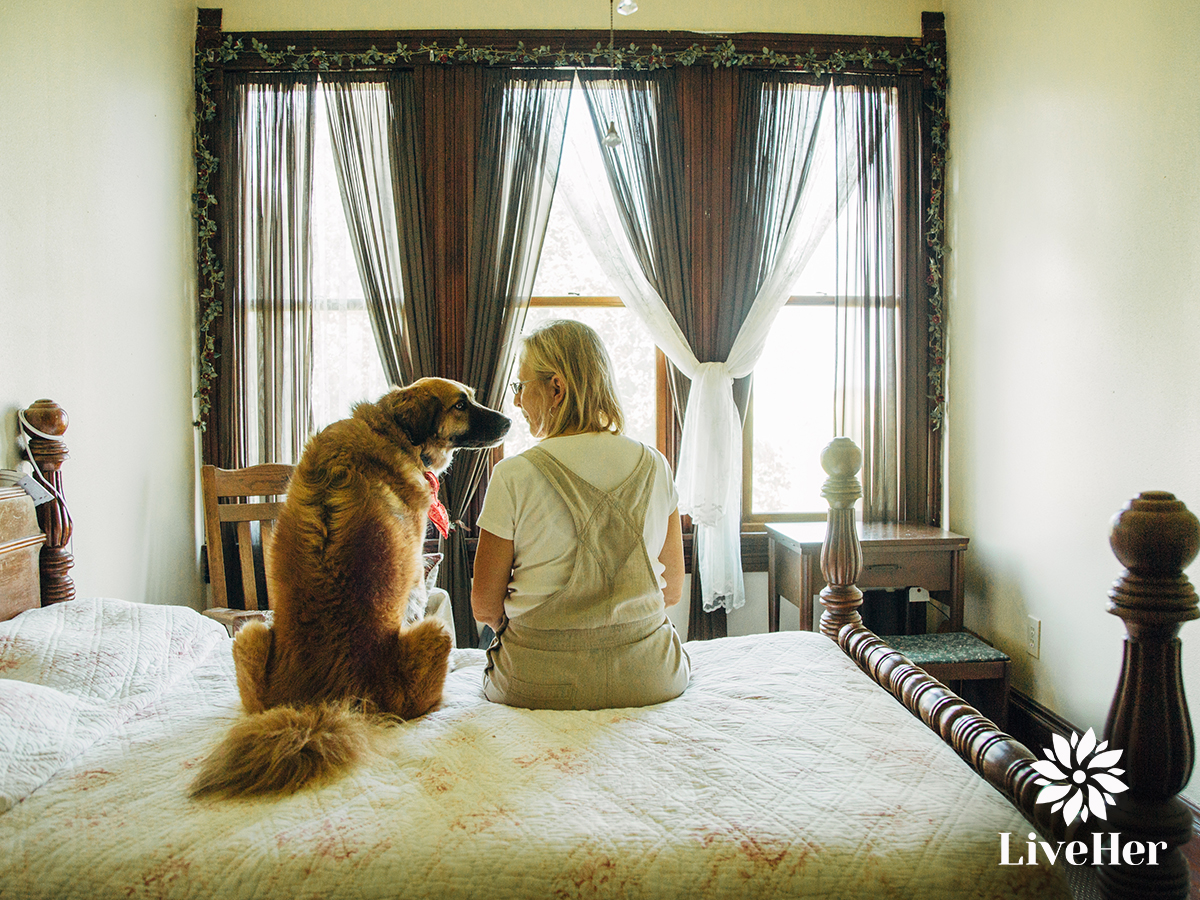 While Debbie may not experience many symptoms, fatigue is a common one for PBC.
How did you first learn about your mother's diagnosis?
Emily:
My mom never wants us to worry so she first sent an email about it. She said, "I'm fine. It's okay. I'm doing well." Because of that, my siblings and myself did not initially know that PBC is a serious disease.
I didn't really understand what the illness specifically involved until I started doing my own research. The LiveHer campaign has helped me to understand more about the disease and gain some perspective.
What is your best advice for someone who has been diagnosed with PBC?
Debbie:
There are medications that can help control PBC and it is important get on them right away, so they have a better chance of working. Currently, I am taking two FDA-approved medications for my PBC.
I am still learning about the disease, but when I was first diagnosed, all I could think was that it is terminal and could cut my life short. I know now that medications can really make a difference.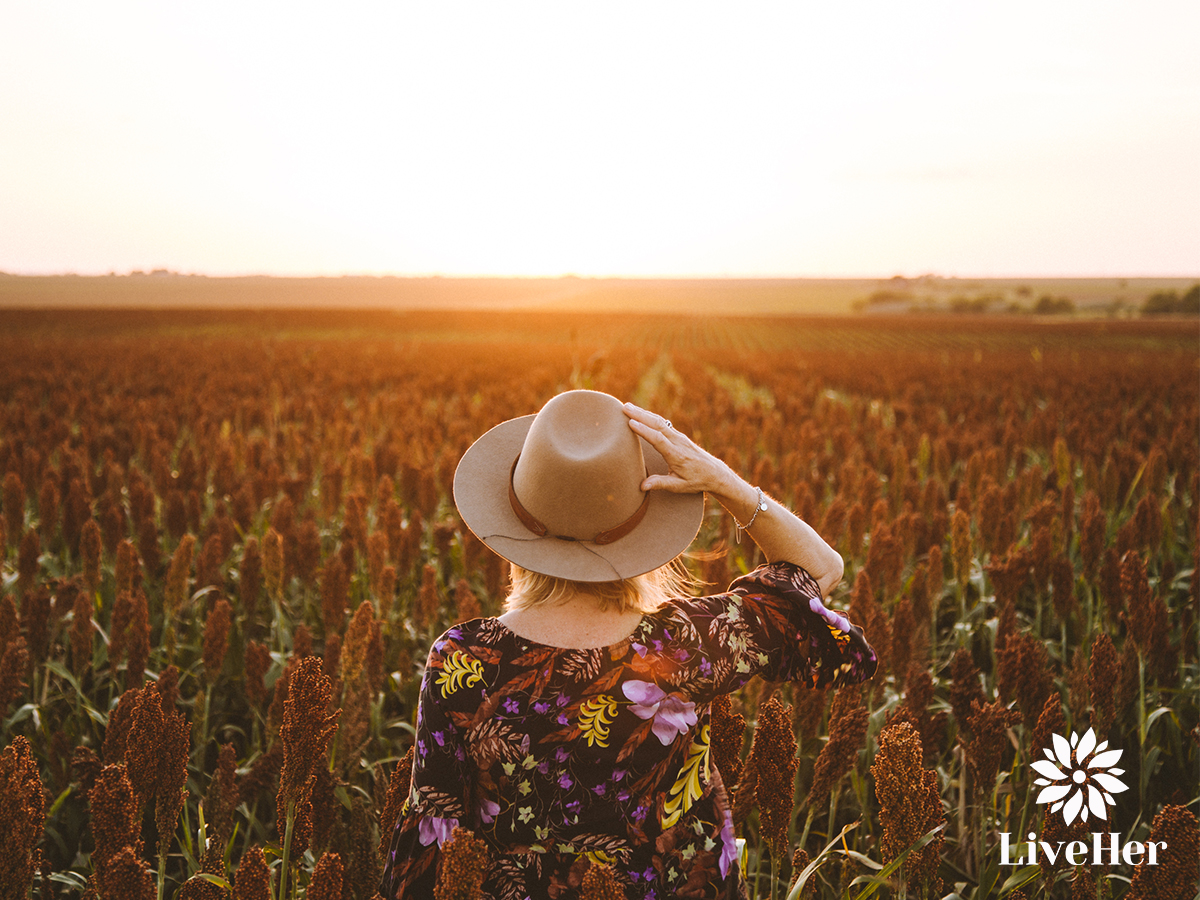 A sunset is never wasted on Debbie – she watches every night!
How do you offer support to your mom?
Emily:
Since my mom often down plays her disease, I have tried to encourage her to talk more about it. I think she has a story to tell and she should let others know what it's like to live with PBC. It's important for her to raise awareness, because others could be dealing with similar symptoms, unaware of what PBC actually is.
How has the diagnosis changed both your views on living one's best life?
Debbie:
Since going on the second medication, my liver enzyme levels significantly dropped, and I feel that the illness is more stable now. I see myself as a hopeful and positive person that enjoys spending time with my family! I think I appreciate the little things more than I once did. Of course, I was elated when the medication stabilized my levels, but still in the back of my mind, I know that in the future, things can change.
I try live in the moment, and not delay doing things I want to do because I know that my future isn't certain. If I want to go somewhere or experience something, I make the plans to go out and do it.
Emily:
Learning about my mom's diagnosis made me change my view about how I spend time with her. I value it more. I think to myself, "What is really important? You only have one life to live."
Recently, I was able to take my mom on a one-week trip up the coast of California. She got to see the almond orchards in bloom and the butterfly migration. These are activities I knew would be memorable to her, and I was glad that I was able to share it with her.
Why did you decide to participate in LiveHer?
Debbie:
Well, my daughter is the photographer, so I wanted to do something that was meaningful to her. I am usually a shy, quiet person and typically avoid the camera but for this project I knew, from talking to others, how important it would be.
As I meet other people with PBC I know I am part of a group who can build awareness in women so that they can be checked out early. I like being a part of something that can improve and contribute to others' lives.
I've wondered if there are other women who are like I was, who don't have symptoms so don't know they might be sick. I'm happy that LiveHer has the ability to build awareness of PBC, so women like me can learn about the disease and potentially reach a quicker diagnosis.
Debbie bringing her dog Toby to help her with the gardening.
What do you hope people see or gain from the photos you take?
Emily:
I hope to help tell the stories of these women through my photographs and to build awareness. I want to give people a glimpse of PBC since not a lot of people know about it. I also hope that more women begin to ask their doctors to check their liver enzyme levels, even if they don't have obvious symptoms of liver diseases.
***
Want to see more of Emily's beautiful photography and learn about other women with PBC? Then don't forget to check out the LiveHer Facebook page!
+++
This content is sponsored by Intercept Pharmaceuticals, Inc.