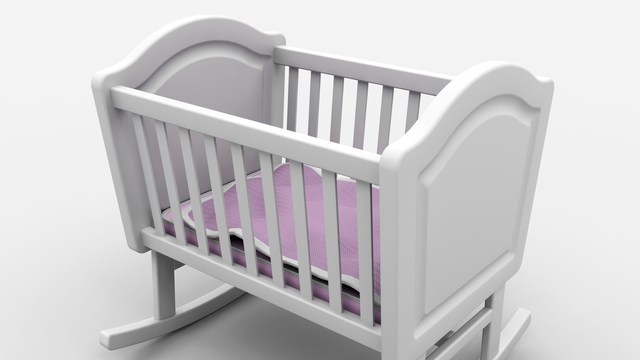 Kirsty Pargeter/PhotoSpin
Most women dream of having a family and that includes getting pregnant and having children. But certain risk factors can keep these dreams from coming true for some women.
According to the Centers for Disease Control and Prevention (CDC), "approximately six percent of married women 15–44 years of age in the United States are unable to get pregnant after one year of unprotected sex (infertility) and more than 11 percent of women 15–44 years of age in the United States have difficulty getting pregnant or carrying a pregnancy to term, regardless of marital status (impaired fecundity)."
While each case of infertility is different, there are some risks that can be managed or controlled if you are trying to get pregnant. For example, the following will increase your risk of infertility:
Excessive Stress
This risk factor played a significant role in many of my friend's attempts to become pregnant. One woman who is the president of a public relations agency had been trying to become pregnant for more than two years.
After having a heart-to-heart talk with her therapist, she realized her stress level at work was the main obstacle to becoming pregnant. She resigned from her high powered position and began freelancing.
More than 30 days after resigning from her position, she became pregnant. While many of us might not have the luxury of quitting our jobs to become pregnant, managing your level of stress is key. Yoga, exercise or finding a creative outlet can play a role in managing your stress.
But also note, excessive physical stress, like over-exercising, moving, or trauma such as a car accident, can be risk factors against becoming pregnant.
Extreme weight gain or loss
Some women eat their stress while others don't eat when they become stressed out. Whether you are a stress-eater or a non-eater, it is vital that you learn how to manage your stress. Find a creative outlet or trying something new like a painting, drawing or jewelry making class to manage your stress.
If you are trying to become pregnant, it is important to manage your weight. If your weight gain or weight loss is not related to stress, contact your doctor or health care provider to see if there may be another underlying medical issue.
Excessive Alcohol Use
According to the National Institutes of Health, a study of 430 Danish couples trying to become pregnant for the first time found that "A woman's alcohol intake is associated with decreased fecundability even among women with a weekly alcohol intake corresponding to five or fewer drinks."
If you trying to become pregnant, limit your alcohol intake or, better yet, temporarily eliminate alcohol from your diet until after your child is born and you have stopped breastfeeding.
Smoking
The American Society of Reproductive Medicine states, "virtually all scientific studies support the conclusion that smoking has an adverse impact on fertility."
Age
According to the CDC, "aging not only decreases a woman's chances of having a baby but also increases her chances of miscarriage and of having a child with a genetic abnormality." Our reproductive system also ages and we release fewer eggs, our eggs are not as healthy, and our ovaries are not as efficient as when we were younger.
Today, more than 20 percent of women are waiting until they are in their 30s to have children. While it is certainly not impossible to have healthy babies later in life, it is crucial that we keep our bodies healthy as we prepare to have a family.
Sources:
"CDC - Infertility FAQs - Reproductive Health." Centers for Disease Control and Prevention. Web. 24 June 2013.
http://www.cdc.gov/reproductivehealth/Infertility/index.htm#a
"NIH – Does Moderate Alcohol Consumption Affect Fertility?" National Institutes of Health. Web. 24 June 2013.
http://www.ncbi.nlm.nih.gov/pmc/articles/PMC28642
" Smoking and Infertility Fact Sheet." American Society of Reproductive Medicine. Web. 24 June 2013.
http://www.asrm.org/uploadedFiles/ASRM_Content/Resources/Patient_Resources/Fact_Sheets_and_Info_Booklets/smoking.pdf
Reviewed June 24, 2013
by Michele Blacksberg RN
Edited by Jody Smith