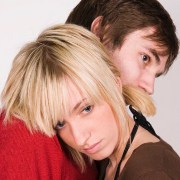 Photo: Getty Images
Stillbirth occurs when a baby is born dead at a very late stage of pregnancy. In the United States, the loss of a baby will be classed as stillbirth if the baby dies after 20 weeks gestation. This varies in different countries. In the UK, for instance, it is after 24 weeks, the time when a baby would be able to live outside the womb if he had survived.
Almost one in every 200 American babies is stillborn and in half of these cases, doctors can find no cause for it.
Signs of Fetal Death
• Vaginal bleeding
• Baby stops kicking
• Heartbeat cannot be heard with stethoscope or Doppler
• Ultrasound scan confirms no fetal movement or heartbeat.
There are certain groups of women who may be at higher risk of having a stillborn baby. These are obese women, those with diabetes and high blood pressure, and those who suffered with preeclampsia, obstetric choleostasis or thrombophilia during pregnancy.
Women who had an infant die previously are also more likely to lose a subsequent baby through stillbirth. Black women with a previous loss have a nine times greater risk of stillbirth than white women.
Problems with the baby may result in stillbirth. Babies who are small-for-dates and don't grow at the expected rate in the uterus have a greater risk of dying before birth.
Pattern of movement slows down prior to their death for some babies so a changes in the frequency of fetal kicks is a warning sign.
Other known causes of stillbirth are:
• Congenital abnormality in the baby
• Maternal hemorrhage before or during labor
• Infection with group B strep
• Cord knots (umbilical cord accidents, where the cord becomes knotted or tied around the baby's neck, cutting off circulation)
• Failure of the placenta.
• Babies who are born at more than 42 weeks of gestation are at a slightly increased risk of stillbirth.
If, after ultrasound examination, the obstetrician finds that the baby has died and labor has not begun, an induction of labor will be offered. In some cases, the couple may decide to wait to go into labor naturally. This usually happens within two weeks of the baby's death. Many couples find it beneficial to see and hold their baby after he is delivered.
How to Reduce the Risk of Stillbirth
• Don't smoke during pregnancy
• Blood pressure monitoring, blood and urine tests and ultrasound scanning can detect any problems with the baby's health during your pregnancy. In some cases, your baby's health problem may be corrected by a fetal medicine unit.
• Modify your diet to avoid food poisoning illnesses.
• If you have any pain or bleeding, seek medical attention.
• Learn your baby's pattern of movements – most babies have their own patterns of sleeping and activity. If you get to know this, you'll notice any changes. If your baby's kicking decreases or stops, seek medical help immediately, don't wait until your next appointment.
Sources:
1. Research on Miscarriage and Stillbirth, National Institute of Child Health and Human Development. Web. 8 October 2011. http://www.nichd.nih.gov/womenshealth/research/pregbirth/miscarriage_stillbirth.cfm
2. Stillbirth, National Institute of Child Health and Human Development. Web. 8 October 2011.
http://www.nichd.nih.gov/health/topics/Stillbirth.cfm
3. Stillbirth, Children's Hospital of Wisconsin. Web. 8 October 2011. http://www.chw.org/display/PPF/DocID/23227/router.asp
4. What Causes a Baby to be Stillborn? SANDS. Web. 8 October 2011. http://www.uk-sands.org/Research/Causes-and-risk-factors-for-stillbirth.html
5. Infant mortality linked to subsequent risk of stillbirth finds new US study, Science News. Web. 8 October 2011. http://esciencenews.com/articles/2011/09/21/infant.mortality.linked.subsequent.risk.stillbirth.finds.new.us.study
Reviewed October 10, 2011
by Michele Blacksberg RN
Edited by Malu Banuelos