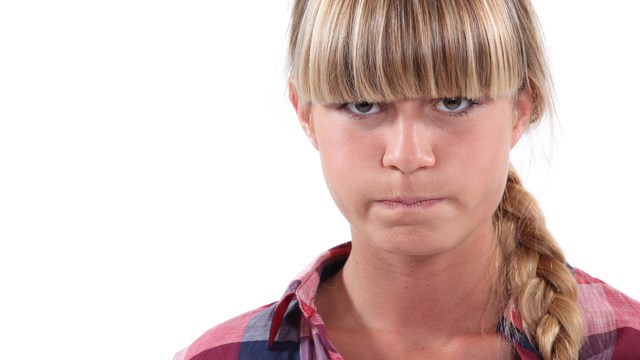 Auremar/PhotoSpin
Anovulatory bleeding can occur in any woman who has menstrual cycles, but it generally occurs in young women starting their periods and women over forty, because of hormone fluctuations.
According to the National Institutes of Health (NIH) anovulatory bleeding, also known as dysfunctional uterine bleeding, is "abnormal bleeding from the vagina that is due to changes in hormone levels."
When a young woman first starts her period, her body is adjusting to her hormones and may have irregular periods. These periods or anovulatory bleeding are irregular and may have the following symptoms:
• Heavy bleeding
• Passing of large clots
• Overnight, need to change tampon or pad every 2-3 hours
• Bleeding lasts for more days than normal, or for more than 7 days
• Bleeding or spotting from the vagina between periods
• Periods occur less than 28 days apart
• Periods occur more than 35 days apart
• Time between periods changes each month
Other symptoms which occur less frequently include:
• Anemia
• Tiredness
• Mood swings
• Dryness or tenderness of vagina
• Excessive body hair growth
The Nemours Foundation recommends the 1-10-20 test to see if you are suffering from anovulatory bleeding.
1. Do you use more than 1 sanitary pad or tampon per hour?
2. Does your period last more than 10 days?
3. Have there been fewer than 20 days between your periods?
If you suffer from any of the above, contact your doctor. Also, if you haven't had a period in more than three months, contact your health care provider.
In order to diagnose anovulatory bleeding, a physician may conduct a pelvic exam, order blood tests, and schedule a ultrasound. The main reason for the ultrasound and blood tests is to rule out any other possible diseases like a polyp, STDs, or von Willebrand disease.
Don't be alarmed, as anovulatory bleeding is fairly common and can be managed with birth control pills and an IUD.
One of the main issues for young women who suffer from anovulatory bleeding is anemia. Your doctor may recommend an iron pill if you are suffering from anemia.
However, if you have a severe case of anovulatory bleeding, your doctor may recommend a D&C, endometrial ablation or resection, in order to destroy or remove the lining of the uterus. In an extreme case, a hysterectomy maybe necessary.
Possible long term complications from anovulatory bleeding may include, but are not limited to, severe anemia, greater risk of endometrial cancer, and infertility.
Sources:
"Dysfunctional Uterine Bleeding (DUB): MedlinePlus Medical Encyclopedia." U.S National Library of Medicine. U.S. National Library of Medicine, Web. 21 Jan. 2014.
http://www.nlm.nih.gov/medlineplus/ency/article/000903.htm
"Dysfunctional Uterine Bleeding (DUB)." KidsHealth - the Web's Most Visited Site about Children's Health. Ed. Atanda. The Nemours Foundation, 01 June 2011. Web. 21 Jan. 2014.
http://kidshealth.org/teen/sexual_health/girls/dub.html
"What Is Von Willebrand Disease?" - NHLBI, NIH. Web. 20 Jan. 2014.
https://www.nhlbi.nih.gov/health/health-topics/topics/vwd
Reviewed January 21, 2014
by Michele Blacksberg RN
Edited by Jody Smith